Malaga becomes Spain's newest hotspot
If you'd asked someone twenty or even ten years ago where to visit in Spain, they almost certainly would have replied Barcelona or Madrid, maybe Valencia. But something has been quietly shifting and changing in Spain. Malaga is the new "it" city on the peninsula.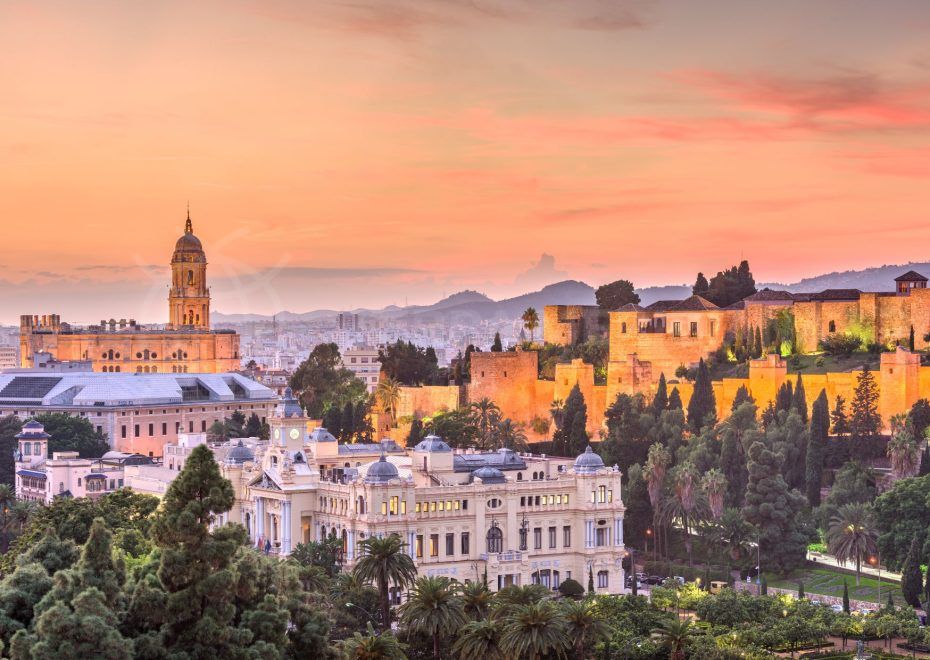 As chance would have it, I recently came across an article I wrote seven and a half years ago titled "Is Malaga the New Barcelona". At that time, to say that Malaga was headed toward being Spain's "new Barcelona" put me a little ahead of the curve.
But seven and a half years later and I can proudly say, "we called it!"
So, how do we know that Malaga is now definitely a top-tier Spanish city?
There are several pieces of evidence. Perhaps the clearest is that Malaga province is now the fastest-growing province in all of Spain. According to the Spanish National Institute of Statistics, INE, since 2010, it has grown by almost 10%, higher than the growth rate of Madrid (7.46%) and Barcelona (5.59%).
It's also a huge magnet for tourism.
Andalusia saw tourism growth from 7.4 million in 2009 to over 12 million a decade later, the last year before the pandemic. That's a whopping 62% growth in a decade.
The numbers hadn't fully returned to their 2019 levels in 2022 but more than doubled from 2021 to 10 million.
And Málaga took a large share of that tourism. In the summer of 2022, it was estimated that Málaga received about 4.5 million tourists. That put it in the same league as Barcelona, which received over 5 million but has three times the population as Málaga.
Interestingly, it is still the case that Barcelona receives substantially more – though not three times as many – international travellers as Málaga.
Spaniards are more likely to go to Málaga than Barcelona; they know the best beaches, and it's in the Costa del Sol. Not surprisingly, this is where you will also find over 300 days of sunshine – compared to just over 200 days in Barcelona.
There's a reason that Malaga has some of the best rental yields on the peninsula at 7.22%, above the Spanish average of 6.7%. It makes Malaga a great place to invest in rental property.
All Around City
There's no point denying that Barcelona is a city of incredible culture and architecture, which has been a big draw for tourists worldwide. Who can say no to Catalan modernist architecture, especially the buildings designed by Gaudí, including the Sagrada Familia cathedral and Parc Güell?
But Málaga is no shirk when it comes to culture. It has been the recipient of growing investments, making it a cultural and tech hub on the southern coast. In recognition of this, the city changed its slogan to "La Ciudad Redonda" or the All-Around City, meaning that it has it all.
There are, for instance, over 30 museums in Málaga, including the Picasso Museum – Málaga was his hometown, after all. Then there's the Centre Pompidou and the Carmen Thyssen Museum. And while Barcelona has 55, the number in Malaga continues to grow, with three significant museums opening since 2015.
In addition to art museums of the classic type, you will also find some interesting and unique museums, like the Automobile and Fashion Museum and the Glass Museum.
Málaga has an internationally recognized film festival and a vibrant theatre scene, including the Teatro del Soho Caixabank, which was opened by Antonio Banderas in 2019.
Like Barcelona and Lisbon, Malaga has sought to position itself as a tech hub in Europe. Beginning in 1992, it established the Malaga Tech Park, which has now grown to more than 650 companies and nearly 25,000 workers at an impressive range of startups and tech firms.
This track record – and the attraction of Malaga's sun, sand and culture – has been paying off. In 2021, Google announced they were locating their European cybersecurity hub in Malaga.
There has also been a bevvy of other big companies moving to Malaga to take advantage of the city's benefits. Vodafone, Citigroup, Banco Santander, GP Bullhound and EY are just some of those making significant investments in the city. As an article on Novobrief noted less than a year ago:
"Less than two years ago, Forbes placed Málaga among the top twenty cities in the world where Americans can live, invest and work. Among the qualities of the city, they highlighted the variety of international schools, a good health system, the proximity to a large number of cities due to the international airport that is excellently connected, and the good value of housing and security."
Affordable
The one thing that Malaga doesn't have that Madrid and Barcelona do have is this: unaffordable housing.
Rental and sales prices of homes in both cities have gone through the roof in recent years. Rent prices are more than 28% lower in Malaga than in downtown Barcelona and 20% lower than downtown Madrid on average.
If you want to buy your home, you will pay a whopping 37% more per square metre for an apartment in Barcelona and more than 15% more in downtown Madrid.
By all means, visit Madrid, Barcelona, Valencia and all the innumerable beautiful places on the Iberian Peninsula. They all have their unique charms and histories.
But Málaga is a city and a province that is going places where you can have it all at a much lower price. And less money going on necessities means more resources to enjoy the finer things in life that Málaga offers. Maybe even one of the eight Michelin-star restaurants in the city.
By Adam Neale | Opinion | July 31st, 2023