North American buyers discover Marbella and the Costa del Sol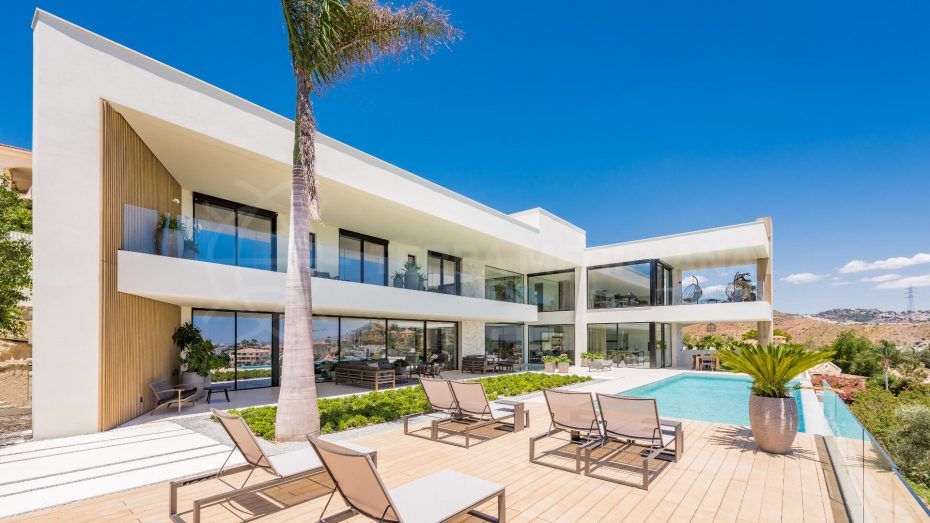 A recent study has shown that interest among North Americans for our part of the world has suddenly surged, and this applies not only to visitors but also to also homebuyers. To be fair, the interest is not limited to Marbella alone but also includes Benahavis and Estepona – the so-called Golden Triangle.
This interest manifests itself in the form of a growing number of enquiries – especially online searches – for property for sale in Marbella and other parts of the Golden Triangle. This comes as the number of American buyers and residents in the area has gradually grown over the past year by 15%, and now looks set to rise further.
It forms part of a renewed interest among Americans for Spain, and in particular southern Spain. The interest is focused above all on renovated classic homes in Málaga centre and luxury properties in the coastal parts of Marbella and Estepona, as well as the country clubs extending inland into Benahavis.
According to the study commissioned by the Developer Bright, the factors pushing people away from the USA right now include the polarised political situation and the Covid crisis, which are seeing many look for a new life abroad – and Spain draws the attention as one of the most appealing options available.
It will also not have gone unnoticed that the renowned publication Forbes USA recently selected Málaga among the 20 most liveable cities in the world, with its climate, infrastructure, cosmopolitan vibe and low levels of crime, not to mention easy connections to the rest of the world, healthy lifestyle and quality of life.
Since the above also applies in greater measure to the Golden Triangle, the interest among American buyers for properties in Marbella, Estepona and Benahavis has largely come to be centred upon this part of the Costa del Sol. Since last year, 15% of Bright's clients were North Americans, a feat not seen since the early jet-set days of the Costa del Sol, when US celebrities such as Frank Sinatra and Liza Minelli were frequent visitors to these parts.
"We've also seen an increase in interest from North America," says Adam Neale, co-founder of Terra Meridiana, "and the people who have contacted us express their enthusiasm for Spain's culture, cuisine, way of life and climate—all of which they can enjoy in Marbella and surroundings while also being within a cosmopolitan environment with modern conveniences."
"It seems to be a mix of ingredients that is popular with them, so it looks like the American buyer could be a new addition to the nationalities already owning property in Marbella and the Golden Triangle."
https://www.diariosur.es/marbella-estepona/triangulo-oro-marbella-estepona-benahavis-20210217234214-nt.html
By Adam Neale | Property News | March 25th, 2021