Marbella homes – modern or m2?
The above may seem a somewhat strange and even cryptic question to ask, but in reality, it is one that is very apt in the current property market. You see, the Marbella property market is very clearly marked by two categories of real estate: modern, new-build homes on the one hand, and existing resale properties on the other.  The past few years it has been off-plan contemporary apartments and villas that have been most in demand, and as a result, their prices have grown more rapidly than those of existing homes.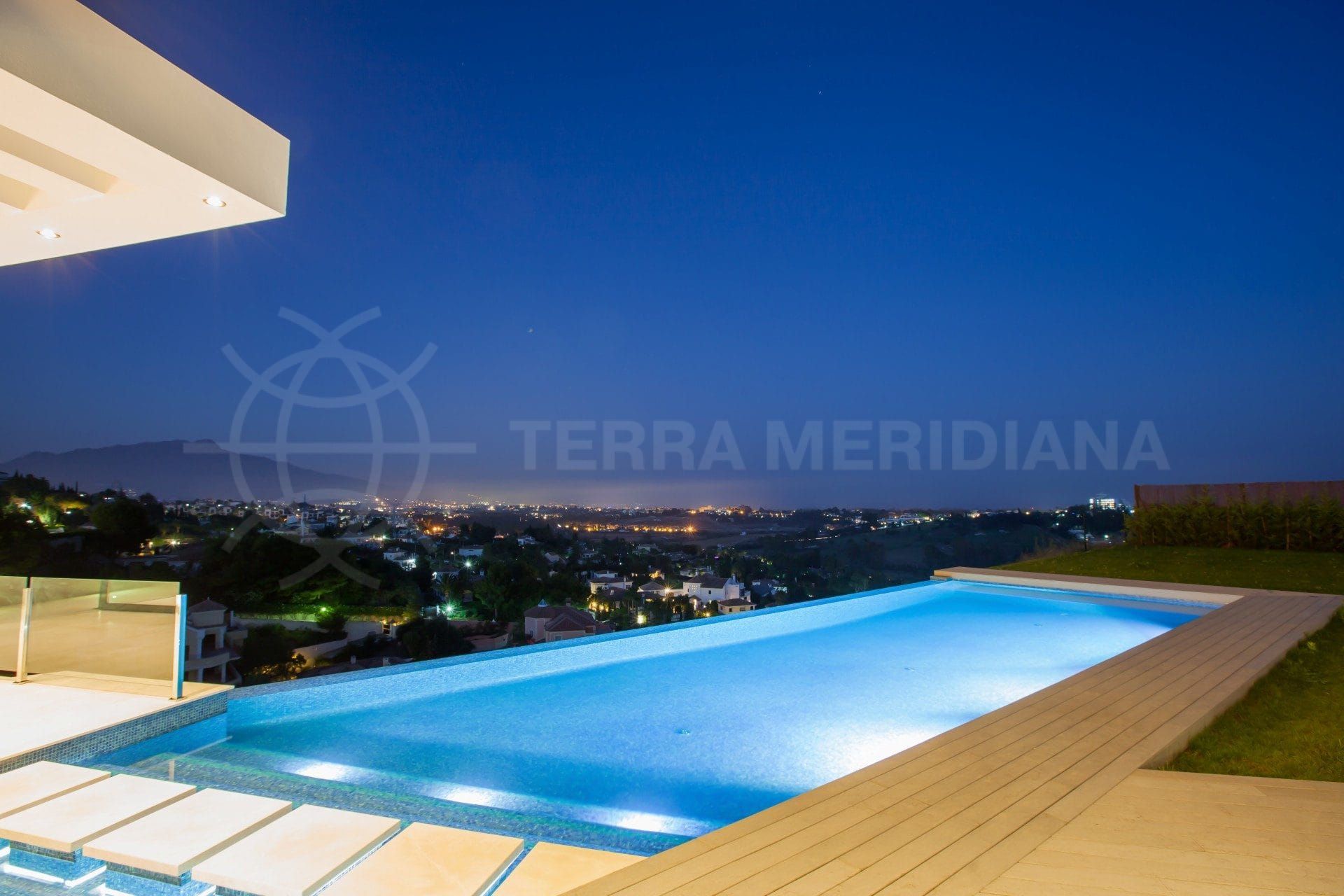 The new/resale price differential
At first glance, there doesn't appear to be that much of a difference in the pricing of new and existing homes in Marbella, but given the tendency for new villas especially to be somewhat more compact than the older ones, the cost difference is above all visible per square metre. In other words, divide the asking price by the amount of interior space, and the €/m2 gap becomes clear.
New apartments typically range between €4,500 and €5,500 per m2 in and around Marbella, compared with €3,500 to €4,500 for resale apartments, while resale villas average €2,500-€5,000/m2 versus €3,000-€9,000 for newly built ones. A lot depends on spec, area and views, but it becomes clear that when comparing apples and apples, new is more costly per area.
Many buyers are aware of this but have been happy to pay a premium for modern architectural styles, open-plan interiors and hi-tech amenities that come with a newly finished home. The latter typically include such features as home automation systems, sleek modern kitchens and bathrooms, and sometimes also outdoor barbecues, bars and seating areas with fire pits.
These are highly desirable, but not to all potential homeowners, and now there are more and more buyers on the Costa del Sol who are also willing to look more closely at existing (resale) properties. They may be older in style and not feature all the latest amenities, but you do get quite a bit more house and land for your money, and they are usually in the best locations.
What's more, many existing properties are also relatively easy to upgrade, modernise and/or renovate, so especially if the price is right this can be a great option for potential buyers and investors. Not only this, but there has been a return to more Mediterranean styles lately, so the combination of modern and traditional could be the ideal blend.
Contact Terra Meridiana for more honest advice about the Costa del Sol property market.
By Adam Neale | Property News | February 3rd, 2020