State of the art villas by ARK
When we admire the sleek contemporary lines of Marbella villas created by luxury villa designers such as ARK Architects, we tend to focus only on the architectural styling, but today's state of the art home is every bit as much a marvel of engineering.
The three ARK villas featured below are a perfect example, blending contemporary Mediterranean aesthetics with a superior build quality and every modern luxury and comfort you could wish for.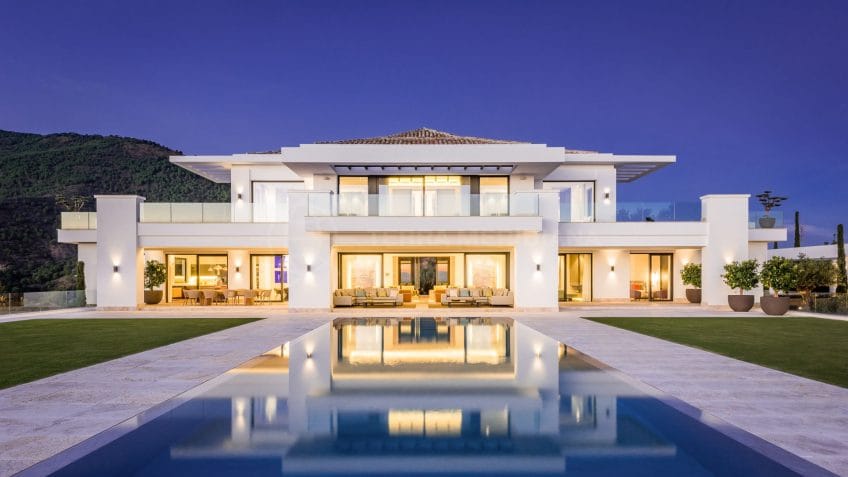 Heaven 11 is a stately 21st century villa in the hills of La Zagaleta, a select country club estate overlooking Marbella, open mountain scenery and the Mediterranean Sea. It's an elegant masterpiece with evidence of much attention to style and detail, from the imposing driveway right through the home to the simply breath-takingly panoramic terrace and infinity-edge pool. The latter seems to merge with the sea on the horizon in a setting of tasteful refinement and opulence.
The Travertine marble and brushed limestone floors lead down to a private spa and a cinema room with thick pile carpets and professional visuals and acoustics. Modern bioethanol fireplaces add style and homeliness, though the under-floor heating and advanced climate control system ensure even temperatures and highly efficient home management systems mean low maintenance and energy-effective consumption, thanks in part to thermic solar energy and rolling solar control shutters that protect the home from overexposure to the sun.
Everything, from the Gaggenau kitchen and Signorini sanitary ware to the Reynaers aluminium carpentry and Sonos speakers, is of the best, matching quality with style in a villa with 21st century yet easy to use full home automation functionality.
For more information please visit: www.theheaven11.com
Villa Mozart is another sensory living experience that blends aesthetics with contemporary luxury and convenience. The property has an architectural feel with tall panoramic windows, floating staircases and spacious open-plan living areas. Sleek white plaster and stone finishing soften the modern lines in a property that also features bioethanol fireplaces and TV walls.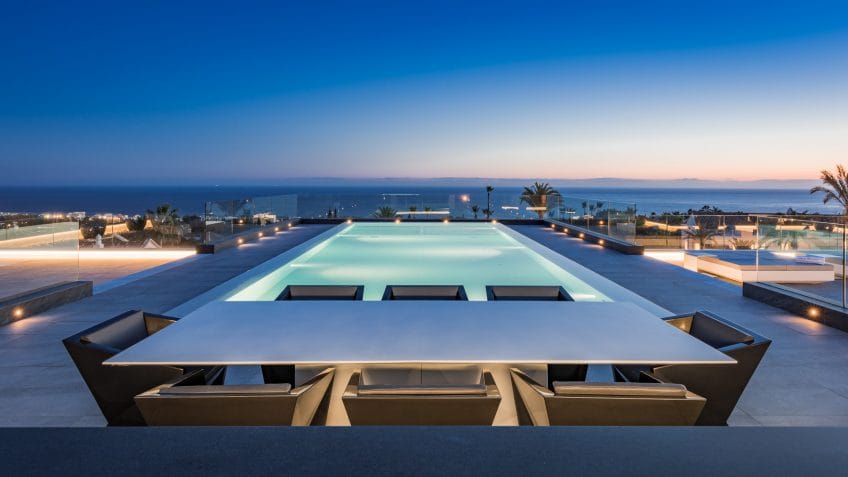 Though the setting is different and the views offer the also beautifully raised perspective of Sierra Blanca, with its fantastic coastal and sea views, Villa Mozart features the same build quality and focus on detail and hi-tech engineering to make everyday life here a pleasure.
For more information please visit: www.villamozart.es
Villa Camoján, situated alongside, in the even more select Cascada de Camoján, relishes in a privileged setting at the base of majestic protected mountain scenery surrounded by nature and views over Marbella and the sea. Modern Mediterranean opulence merge tastefully with classical details to create a home of true distinction.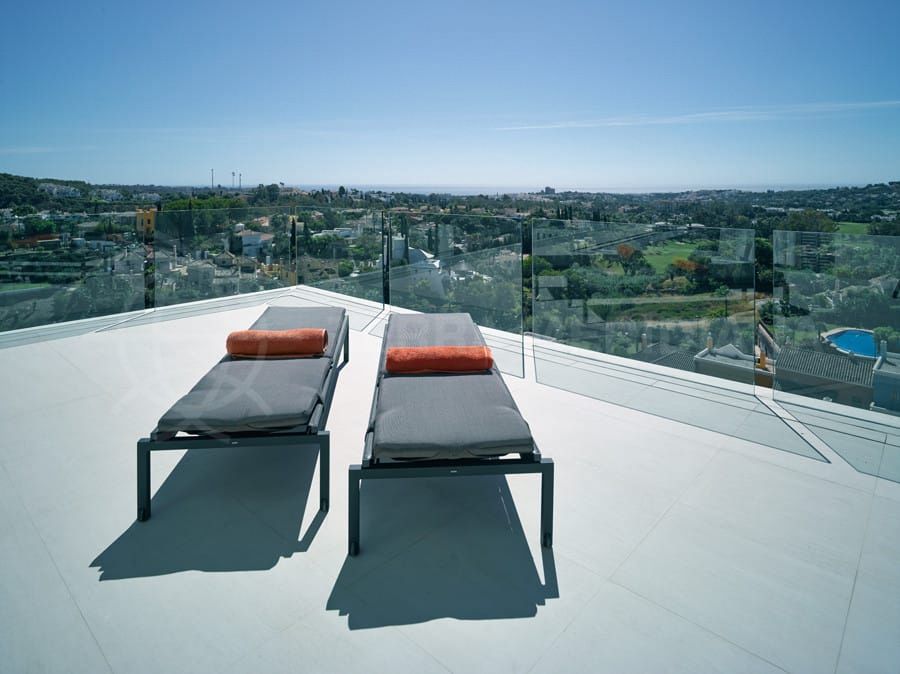 The eclectic blend creates stylish impact, all the more in a villa of well-measured proportions, exquisite materials and mesmerising vistas, where superior build quality and a long list of hi-spec engineering features under the home's skin ensure form and function are in perfect harmony to produce the very essence of today's privileged lifestyle.
For more information please visit: www.villacamojan.com
By Adam Neale | Featured Properties | June 14th, 2019