New architectural trends for Marbella in 2019
History is marked by architectural trends, but while some are very obvious others are more subtle. The same is true of the latest movements, which can be said to be an architectural trend within a greater, longer-term one. This is true both on a global and a local scale in Marbella, where the two are separated mostly by detail.
The most obviously visible change came as the Costa del Sol began to recover from the global financial crisis. The region had experienced an almost complete cessation of construction that had lasted almost five years before building recommenced on any scale – and when it did, the prevailing architectural style had changed radically.
The result is a clear watershed between 'before 2008' and 'after 2012', when the more classical Mediterranean styles were all but replaced by a crisp, white geometric architecture. The detail within this movement spoke of right-angled, minimalist rigidity, a trend that people welcomed after several decades of more decorative, detailed designs, but it too only lasted a few years before colours, textures and a greater sense of vibrancy once again shone through.
A new evolution in design
In the end, the 'white revolution' was reasonably short-lived in Marbella, as the trend has been away from white minimalism for a few years now. As mentioned, it's a sub-trend in which new materials, tones and textures were originally added to the white-plastered cubism of recent years. First came the use of stone, wood and also tiling in sections of external walls to add more visual variety, and soon this was followed by livelier interiors complete with warmer materials, tones and even floral details.
This was evident in a return to wallpaper, and now there has been a gradual return to more classical elements in at least some of the villas being built in and around Marbella now. The popularity of the latter reflects a certain buyer fatigue with right-angled white geometry, and so we may be witnessing a new move away from flat roofs, as these new homes come with gently angled roof lines and more modern versions of traditional tiles.
Andalusian styles are being incorporated in to modern design
It's not Mediterranean terracotta roofs any more for Marbella, but newer, sleeker anthracite-toned roof tiles that are being used, giving the villas a more Northern European or even North American appearance. The slate-like effect, if it really catches on, may well pave the way for Tesla's new solar roof tiles. This would be good news, as the sun is an abundant local resource and large, ugly panels installed upon flat roofs have never quite gripped the imagination.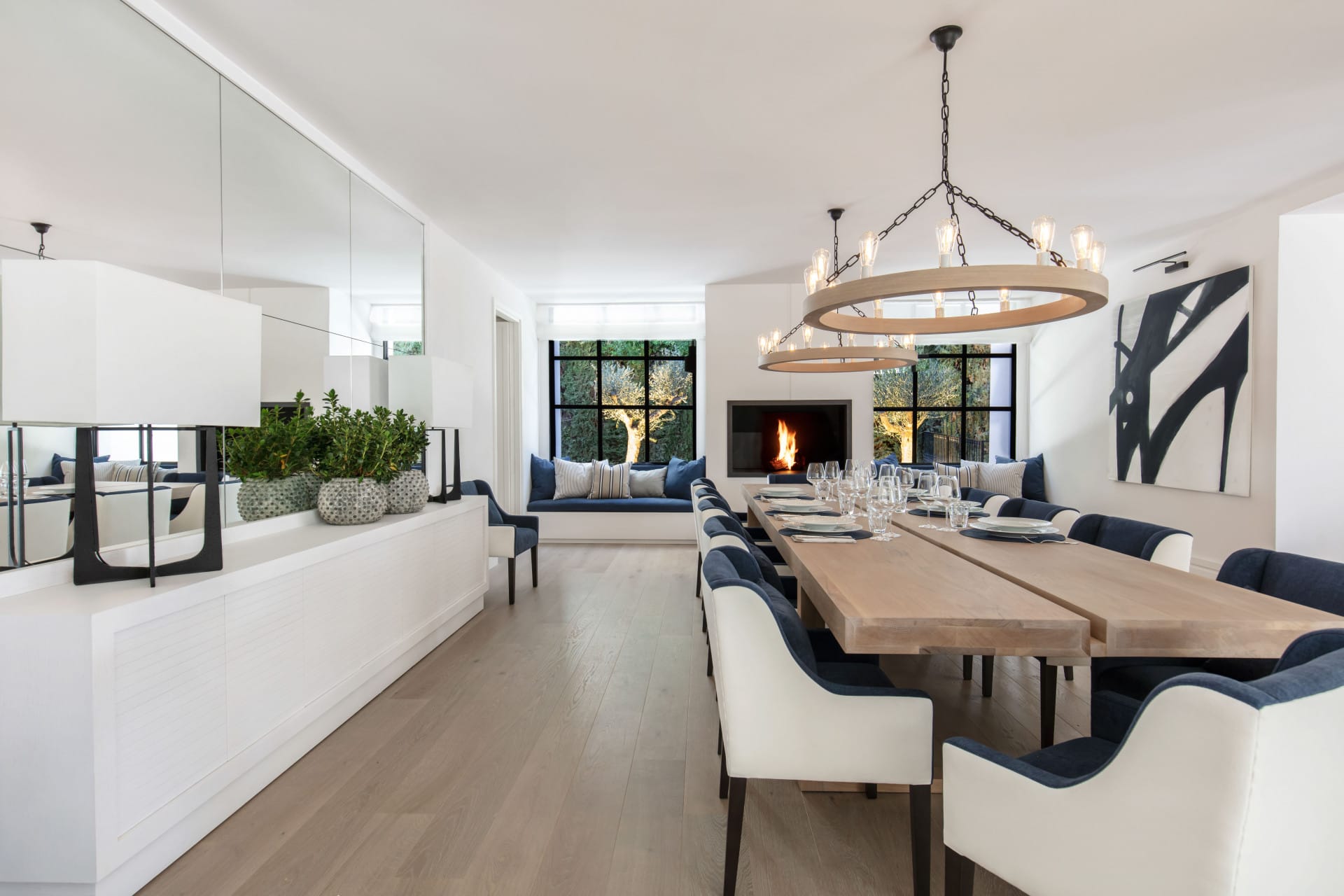 Another new trend on the Costa del Sol is the move away from white interiors towards built-in wardrobes, door frames and similar elements that sport earthier tones and textures, while the glass-and-aluminium sliding door is enduring unexpected competition from retro-styled black iron window frames that really do round off the classic-modern style nicely.
For now, it's all about subtle style changes and trends, but they could be the prelude to a major architectural change in Marbella and Estepona in the years to come.
By Adam Neale | Property News | February 7th, 2019