Five-star welcome for those registering as Estepona residents
Estepona Town Hall has welcomed more than 1,500 new residents onto its official register since last October, bringing the total number of registered inhabitants to almost 70,000.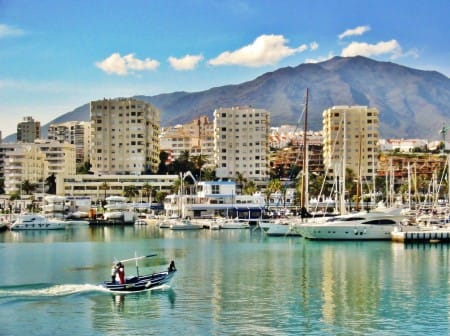 Estepona will treat newcomers like guests arriving at a luxury hotel, town hall officials have said. According to estimates based on refuse collection, around 100,000 people live in Estepona during low season – but not all of them register on the padrón (the official list of inhabitants). In summer, this figure increases to around 300,000.
Now, thanks in part to a campaign entitled Plan 75,000, more people are signing up as official residents.
"Before, only 150 people used to register per year. We have managed to multiply that by seven," said Manuel Aguilar, a tax councillor at Estepona Town Hall. Since October, when Plan 75,000 launched, 1,598 new Estepona residents have registered.
Part of Plan 75,000's success is down to a door-to-door campaign encouraging expats to renew their residency. The town hall estimates that 800 of the 1,800 foreign residents in this situation renewed their papers.
Aguilar and Marina Segovia, a tourism councillor within the town hall, explained that residents are given information packs containing a letter from the mayor, a leaflet explaining the advantages of registering, a tourist map, local transport information and useful telephone numbers, and information about restaurants, businesses, museums, and parks.
"We want to treat anyone choosing to live in Estepona like a tourist arriving at a five-star hotel where you are given a folder containing information about the building," said Segovia.
Aguilar explained that newly registered residents needed to understand the benefits of being on the register, which include tax discounts and cheaper use of sports facilities, plus cultural classes and workshops and other services offered by the town hall.
Plan 75,000 was created to enable the town hall to receive higher funding from Spain's central government. "We are just trying to get our dues, because the town far exceeds 75,000 inhabitants," said Aguilar. "That way, we will have more resources with which to undertake new investments and to assist those who are more vulnerable," he added.
By Eloise Horsfield | Property News | August 11th, 2014