Foreign sales boost construction industry on the Costa del Sol
The growth of the residential tourism sector, rather than more traditional hotel and rental alternatives, is leading to a new wave of off-plan purchases in new developments in Estepona and Marbella.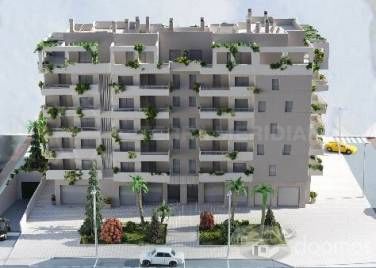 New apartments are being built on the Costa del Sol for the first time since Spain's economic crisis, following increased interest in residential tourism.
According to recent research by valuation firm Tinsa, demand from foreign buyers – mainly Britons, Germans, and Russians – has led to some flats being sold before they have been built. The new flats are planned for the coastal towns of Estepona and Marbella.
Most buyers are looking for second homes which they can use for holidays. Second homes make up around 70% of the market in this area.
Tinsa reports that, in Marbella, such is the high interest from foreign buyers, there are few empty properties left for sale.
Prices are at rock-bottom, according to Tinsa. They are currently hovering around 50% of what they would have been before the property crash.
Tinsa estimates that in the first trimester of 2014, prices were around 4.8% higher than the same period in 2013 in Marbella. They are expected to start rising at the end of 2014.
Tinsa's study also found that, in addition to the new builds set for Estepona and Marbella, promoters have applied for new construction licences in Torremolinos and Mijas.
By Eloise Horsfield | Property News | July 31st, 2014