Malaga's planned Pompidou centre 'shuns traditional concepts'
There's great news for art fans on the Costa del Sol. The first Pompidou Centre outside France is set to open in Malaga. The contemporary art gallery, to be located in the city's port, will house a permanent collection of 70 works from the Paris centre, as well as an annual temporary exhibition.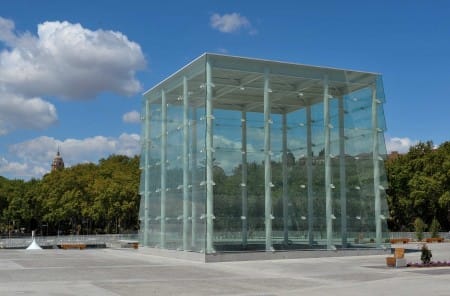 Paris' celebrated Pompidou Centre, named after 1970s' French president George Pompidou, has become one of the city's most famous attractions since opening in 1977. A second Pompidou Centre opened in the French town of Metz in 2010.
Now a lease has been signed for another Pompidou to be created in the Cube building, in Malaga's port. The Cube, built two years ago, is a striking structure made of glass and steel.
Pompidou Malaga will consist of three art rooms and a central space, with most areas underground. The space immediately outside the Cube will likely be used for various activities related to the artwork on display inside.
"The plans also feature a multi-purpose room, education and workshop spaces, a cafe, and a shop, as well as restricted areas dedicated to the conservation and restoration of works," according to a town hall spokesperson.
The town hall's spokesperson went on to describe the modernity of the museum's design, which "shuns traditional museum concepts in favour of new ideas, focusing on the community and the visitor."
The cost of the project, around €5.1 million, will be shouldered by Malaga City Council. The original contract is set for five years, although this will be extended should all parties agree. If all goes to plan, Pompidou Malaga should open to the public in early 2015.
Malaga, where Pablo Picasso was born in 1881, has become something of an art hub over the last decade. The Museo Picasso Malaga opened its doors in 2003, followed by the Museo Carmen Thyssen Malaga in 2011. Containing the collection of celebrated art-lover, Carmen Thyssen-Bornemisza, the museum, which concentrates on 19th-century Spanish painting and Andalusian art, welcomed an impressive 200,000 visitors in
By Eloise Horsfield | Property News | May 23rd, 2014