'Bad bank' begins to build new homes
Spain's so-called 'bad bank', Sareb, has announced it aims to finishing building 3,000 homes by the end of this year, after selling off 9,000 properties, worth 700 million euros, in 2013.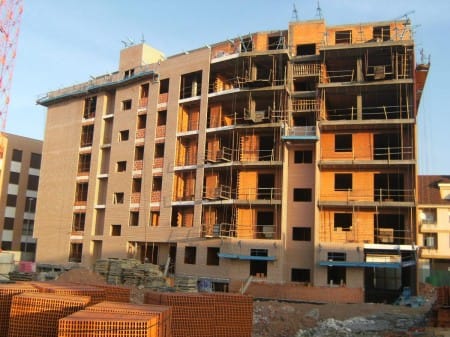 Following on from last year's success, Sareb's president Belén Romana has selected 130 unfinished developments, numbering around 3000 homes, which the company believes could be sold more easily and fetch a better price from investors if they were completed.
Spanish news agency Efe reports that Sareb is prepared to invest up to 100 million euros in the project, which the organisation hopes to start before the summer with a view to finishing by the end of the year.
On average the chosen properties only have 20% of the work remaining with some already signed off as 95% ready.
Sareb said there "good prospects" for marketing these properties which are mainly in Cataluna, Valencia, Galicia, Madrid and Castilla y León and spread over both big cities and smaller municipalities.
Sareb has also announced it is considering the possibility of renting out some of the thousands of other properties it has in its portfolio, with up to 2,000 individual residential properties, which are not part of larger developments, to be used as social housing. Sareb has already reached agreements with seven regional governments to loan them the properties on a temporary basis.
The year has certainly started well for the bad bank, with the announcement that Sareb sold a portfolio of five loans, worth 100 million euros, to Deutsche Bank in January.
By Adam Neale | Property News | January 31st, 2014