Non-EU investors wooed by Spanish visa offer
Spain's property market is receiving a significant boost thanks to a scheme offering visas to foreign buyers who have more than €500,000 to invest.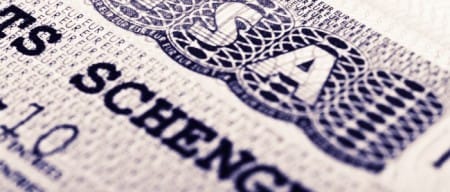 According to a recent article in British newspaper The Telegraph, the 'Golden Visa' system has lead to increased interest from non-EU buyers, many attracted by the prospect of gaining visa-free travel to the sunny Costa del Sol.
The 'Golden Visa' system, introduced on 1 October 2013, has been especially popular amongst potential buyers from Russia, Lithuania, China and the Far East. There has been an estimated 2500% increase in interest in properties from Middle Eastern buyers alone.
The scheme offers residency permits for any non-EU national with more than €500,000 to invest in property within Spain. The €500,000 does not need to be spent on just one property – it could be the combined sum of any number of properties anywhere in Spain.
Previously investors from non-EU countries experienced great difficulty when considering setting up a life in Spain, with a significant amount of red tape getting in the way of them settling into new lives in the sun. It is hoped the scheme will attract wealthy buyers to the country and to encourage foreign investors to snap up the estimated three million houses, flats and villas still lying empty as a result of Spain's property crash and recession.
According to Spain's tourism ministry, over eight million people visited the country in August alone last year. The number of Russian visitors rose by 30% to 838,876 between January and July.
For many non-EU property buyers, Spain and specifically the Costa del Sol are an attractive place to invest, with guaranteed sunshine, rock-bottom prices and a wide range of luxury houses and villas in picturesque locations such as Marbella, Estepona, Sotogrande and Benahavis.
By Eloise Horsfield | Property News | January 24th, 2014