Spain's credit rating improves for the first time since 2009
All three of the main credit rating companies have now bumped up the country's status from negative (one step above junk) to stable.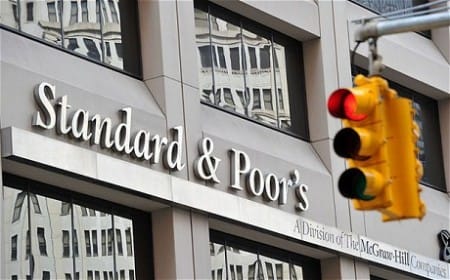 Moody's Investors Service increased the country's outlook to stable from negative amid "evidence of a sustained economic rebalancing" and improving growth prospects. The nation's Baa3 rating, the lowest-investment grade ranking, was also affirmed by the New York-based firm, which stated "Spain's public finances are on a slowly improving trend".
Improvements in the labour market, a decrease in market access risks for Spanish sovereign debt and the "lower risk of contagion from negative events elsewhere in the euro region than at the time of Moody's last rating action in October 2012" all contributed to the revision.
"Moody's now believes that any further potential recapitalization needs of the Spanish banking system would be limited in size and would be unlikely to derail the slowly improving trend in the country's public finances," Moody's said.
It comes after Fitch Ratings raised its outlook on Spain's rating to stable from negative, saying the nation's overhaul of banks has "advanced well" and financing conditions have improved.
Standard & Poor's also raised its outlook for Spain's debt to stable from negative, an action it said "reflects our view that Spain's external position is improving as economic growth gradually resumes."
The country first lost its top credit rating at Standard & Poor's in 2009 and has not been upgraded by any of the three main rating companies until now. It comes as Spain's economy emerged from a two-year recession in the third quarter as household spending grew for the first time in more than a year.
Meanwhile, the Netherlands lost its triple A credit rating by Standard & Poor's, amid growth concerns, leaving only Germany, Finland, and Luxembourg in the Eurozone at the highest level.
By Eloise Horsfield | Property News | January 20th, 2014