Baroness Thyssen brings art collection to Marbella
It's exciting times for art lovers on the Costa del Sol as Baroness Thyssen unveils plans to bring her art collection to sunny Marbella.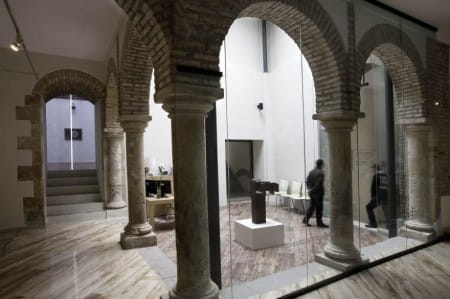 Plans are currently underway for a temporary exhibition space to be created in Marbella's old town, with hopes it could eventually lead to a permanent display being housed there too.
Baroness Carmen Thyssen-Bornemisza, the daughter of an amateur painter, is one of the world's best-known art collectors. Her collection grew further after the death of her husband, Swiss aristocrat Baron Hans Heinrich Thyssen-Bornemisza – also an art collector – in 2002.
She now holds the world's most expensive private art collection, with permanent collections held at the Thyssen museums in Madrid and Malaga.
The Baroness is thought to have been negotiating with the town hall for several months, and has inspected the Museo del Grabado accompanied by the director of Madrid's Thyssen Museum, Guillermo Solana and staff from the Malaga museum.
"I have been talking to Marbella Town Hall, and I would love to help with tourism there," Thyssen told Spanish newspaper El Mundo. "Tourism needs art."
The Baroness, who has always been dedicated to making her collection accessible to the public, plans to open the temporary space in early 2014.
The space, located inside the former Hospital Bazan, would hold around two exhibitions a year and be similar to the Thyssen space at Sant Feliu de Guixols in Catalonia.
The Baroness, a former Miss Spain, is a frequent visitor to Marbella. She spoke of her admiration for Marbella's mayoress, Ángeles Muñoz. "She is doing a great deal for Marbella," she said.
Marbella's culture minister Carmen Díaz said: "The town hall is delighted with this possibility and the mayoress herself was very pleased when she heard of the project."
She said: "Ideally in the end we would have our own Thyssen space, located in another prominent place in the old town, which would help create a cultural network."
Meanwhile Malaga's Thyssen Museum, now in its third year, continues to attract reams of art fans, clocking up an impressive 154,523 visitors throughout 2013 – a 29% rise on the previous year. The Malaga Thyssen Museum holds the Baroness' collection of Andalusian painting.
By Eloise Horsfield | Property News | January 14th, 2014