The bad bank's first big property sale has entered its final stage
Sareb, created late last year to take €90 billion of soured real estate assets and loans off the banks as part of the EU's €41 billion bailout, has short listed the number of international investors for a landmark property sale down to just four bidders.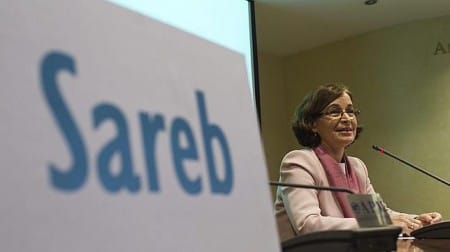 Those left in the running for the so-called Project Bull portfolio- primarily composed of 700-1,000 residential properties on the coast of Andalucia and Valencia – include U.S. funds Centerbridge and Cerberus Capital Management LP, which are expected to file a joint bid, Lone Star Funds and Apollo Global Management.
It is being reported the remaining bidders now have until July 17 to make binding offers in the sale, which experts hope could pave the way for at least five other transactions this year.
Unlike other European countries Spain has been slow to start shedding their soured assets – selling just 550 of its near 50,000 properties in the first three months of this year – making this first portfolio all the more crucial.
It comes as the bad bank has also offered a €1.2 billion package of corporate loans to three of the country's biggest real-estate firms, in a bid to speed up the sale of assets.
The bad bank told selected potential bidders to file offers for the debt portfolio 'Bermudas' by next week and people close to the process say they expect the sale to go quickly.
However, the bad bank is also making headlines for the wrong reasons this week after it was revealed that before Sareb can begin selling any of the properties it first has to find the keys.
A review of the assets transferred to the organisation has uncovered stacks of incomplete records, including tens of thousands of missing addresses and keys for the wrong houses.
Experts now worry the administrative chaos could risk delaying the sale of assets.
By Adam Neale | Property News | July 15th, 2013