Spanish property update: New Spanish laws bring relief to landlords
For those looking to invest in property in Spain in order to rent it out, things have just got a lot easier to manage from abroad.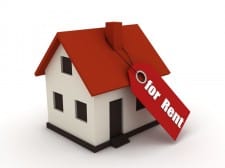 Not only are prices currently at rock-bottom – having plummeted by around 40% – but new laws have been passed to make it easier for landlords, and in particular foreign ones.
According to data published by BNP Paribas in October 2012, the value of properties in Spain has fallen by 9.3% in the third quarter of 2012 compared to the same period in 2011, meaning now really is the time to snap up that bargain to provide you with an income from rental.
Whereas laws in Spain have traditionally favourable to tenants, the government is now attempting to open up the property market to the rental sector by giving landlords more power.
For starters, the time period of applying for an eviction application has been reduced from two months to one, meaning a formal request for outstanding rent can now be made sooner.
What's more, it will be easier and faster to evict non-paying tenants. The Spanish Congress recently passed a law speeding up the judicial process that is to be followed when a tenant does not pay their rent.
Another change is that landlords will no longer be necessarily bound to a minimum contract of five years' rental. Short-term rentals are much easier to manage, especially if owners want to have the option of moving into their property themselves at some point. With the new rules, investors can make the most of buying now while prices are low, then renting them out until they decide they want to use the property themselves.
What's more, a new tax relief scheme will mean landlords will receive 100% of the income generated by their properties.
Indeed, overseas investors already purchased 12% more property in Spain in the second quarter of 2012 compared to the same period in 2011, which means many purchasers have already made the most of the opportunities buying property in Spain can bring.
By Eloise Horsfield | Property News | November 16th, 2012