Torre Bermeja (New Golden Mile), a Five-Star living
Sandy Cooper, owner of two properties for sale at Torre Bermeja (Estepona), describes the 'five-star' living of this luxury development along the New Golden Mile in Estepona (Costa del Sol)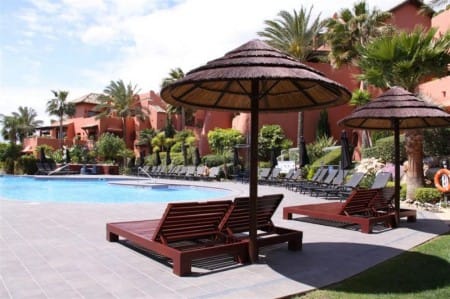 When an architect praises the quality of a housing development, you know you are onto something special.
And that is exactly what Sandy Cooper has done after 12 years owning property at Torre Bermeja.
"We purchased the penthouse in 2000 and loved the community so much we bought a four-bed front line apartment in 2007," explains Sandy, who has decided to downsize because his three sons have gone off to university.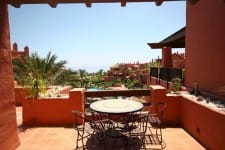 "I am an architect by profession and I was very impressed with the build quality. It includes cavity walls and floors as well as service installations, which you don't find in many Spanish developer projects.
"The quality of interior finish, using the highest quality Italian marble on the floors throughout, along with wall finishes in the en suite bathrooms, also makes the apartments very low maintenance.
"The apartment's layouts are spacious and very well planned."
Sandy stresses how great both properties are for receiving visitors.
"The big terraces are great for a crowd and as every bedroom has an en suite arrangement it is easy to accommodate guests," he says.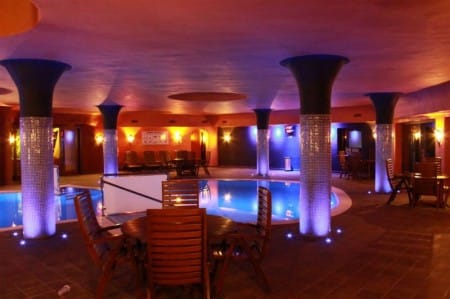 "The penthouse is perfect as it is a duplex and the master suite is on the upper level and self- contained. The four-bed front line is also special as it has an enormous and secluded 110 m2 terrace with uninterrupted views of the gardens and the sea."
"And to be honest," he adds, "because of the limited use as holiday homes, both properties are pretty much brand new."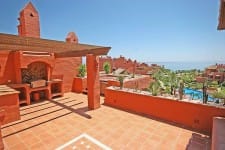 Sandy, who likes Torre Bermeja so much he intends to buy a two-bed property within Torre Bermeja for him and his wife to enjoy once they have retired, explained why this development between San Pedro and Estepona means so much to him.
"Torre Bermeja is a very special place," he says. "It's paradise! Seriously, it really is five-star living.
"We used the apartment about ten or twelve weeks a year. My wife and three boys also used it all summer while I commuted.
"The quality of the development and the way it is managed and maintained is of the highest quality, comparable only with the best developments on the coast.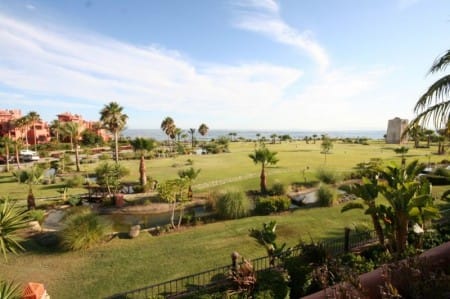 "Importantly, whilst the community lies in a very quiet location, it is now only 10 minutes by car from the centres of Puerto Banus and Marbella now that the new San Pedro tunnel has been completed.
"It's got the best of both worlds. It is quiet for when you want to relax, but also near the buzz when you want that."
Sandy says the 108-property development has something for any type of buyer – be they singles, young or retired couples or families.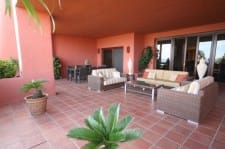 "Torre Bermeja would suit all sorts," he said.
"It has two outdoor swimming pools, and an indoor one – which is great in winter – and two gyms.
"The macro community includes parkland fronting the beach as well as a promenade which is useful for walking and relaxing. Security is 24 hours which is also important.
"What's more, the residents respect the quality and take an active part in keeping it maintained, hence it is a real community."
By Eloise Horsfield | Featured Properties | October 19th, 2012