Estepona, a town on the up
For years it stood in the shadow of its larger, glamorous neighbour Marbella and was known for its rustic charm and good value for money, but increasingly Estepona is becoming a star in its own right.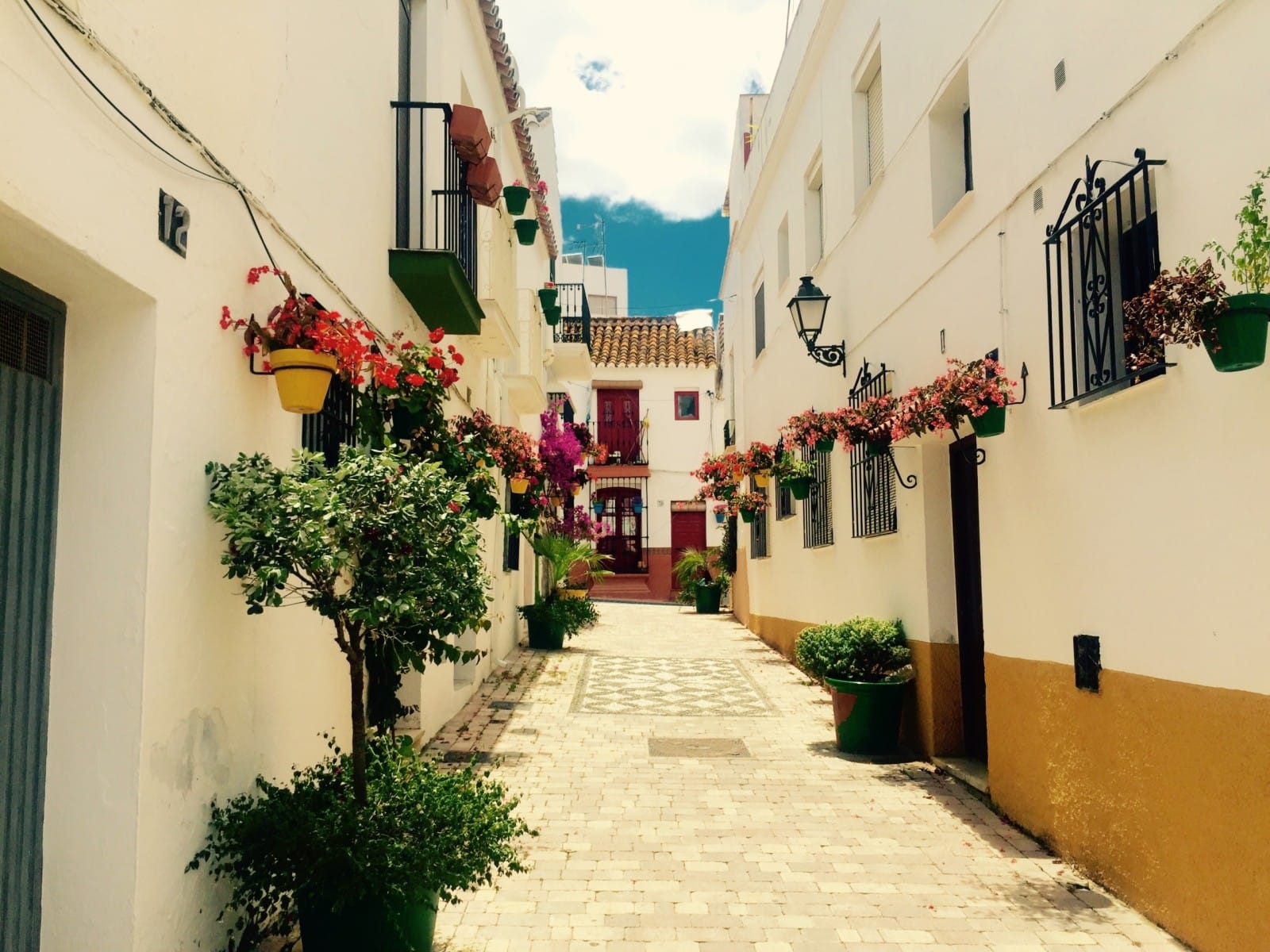 This process is the product of a variety of factors coming together at a particular point in time, and it started with the election of Mayor José María García Urbano, a local notary who took office a few years ago at a time when Estepona's fortunes were at their lowest.
The financial crisis had exposed years of waste and mismanagement, and the town's finances were in a mess. The mayor rejected his salary, taking an official token sum of €1 per year, and set about reorganising the town's finances, slashing costs amid a war on waste and ensuring that all municipal staff and resources were productive.
A lot has changed in the past ten years
What followed was an intensive beautification of the town centre that had become a little rundown. You might think this an odd thing to do for a cash-strapped town, but the mayor and his team knew that this was an investment in future development, and set about getting as much done with as much creativity and as little financial investment as possible.
Instead of big glory projects, streets were fixed and cleaned, homes and façades painted, and the now famous flowerpots arranged in all the pedestrian streets of the historic centre. The fact that each street has its own colour and pattern makes them all the more distinct, and the floral beautification is a fine example of a simple, cost-effective measure that has had a great impact.
The impact has been visual as well as on morale, as the town hall also involved the local community in the beautification of parks and squares, the addition of artwork by local artists – who also contributed to attractive murals that now form the basis of a growing art route within the town – and even the placing of cryptic poems in spots throughout Estepona.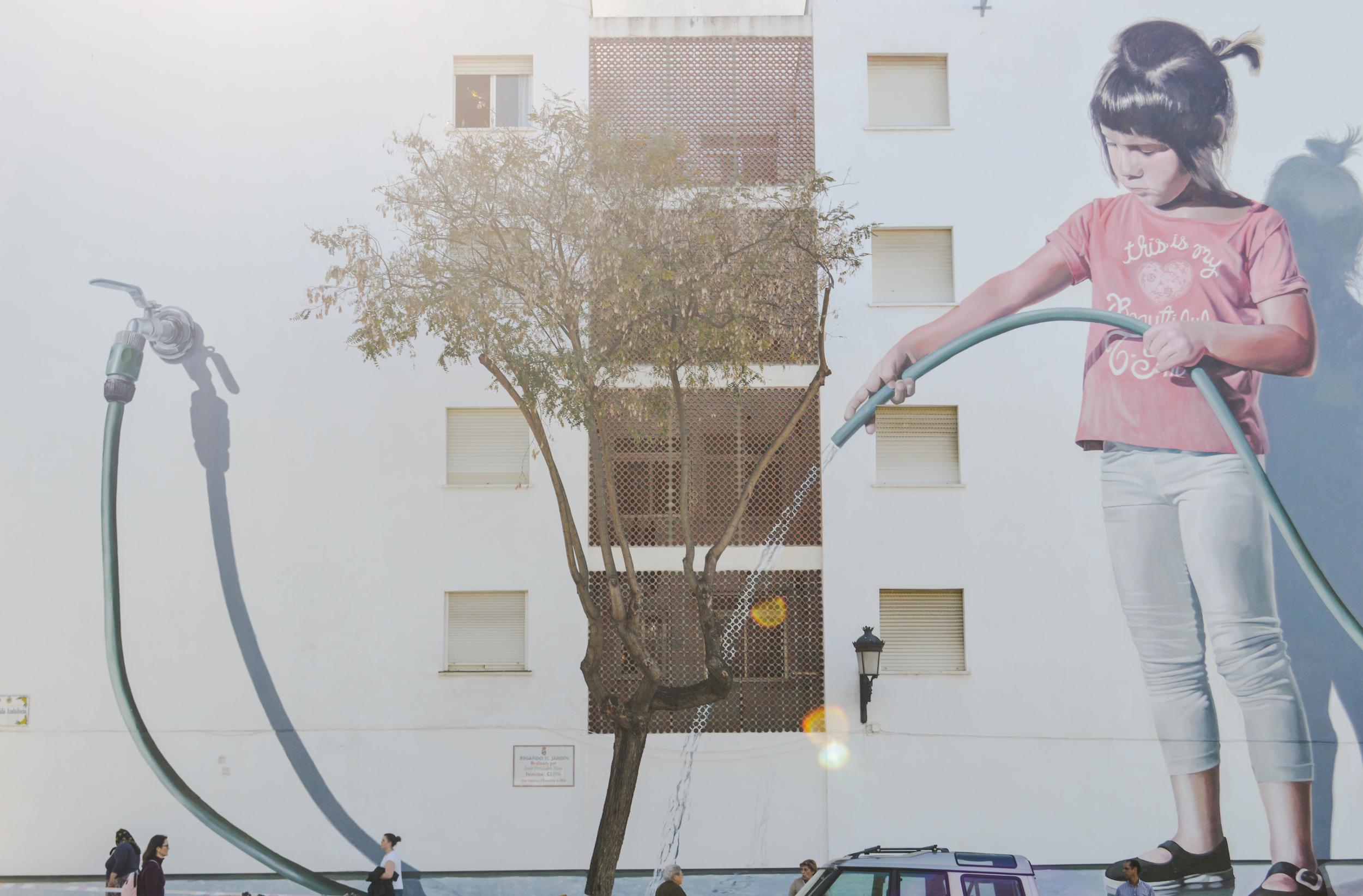 It has all enlivened this charming Andalusian resort town, which is more popular than ever. A new hospital, as well as a community, conference and theatre centre, sports facility and one of Europe's finest orchidariums, are reflections of the town's upbeat feel, and with plans for new shopping streets and a growing number of quality restaurants, cafés, beach clubs, shops and resort hotels, Estepona is clearly a town on the up.
A new real estate destination
Though it has always enjoyed a certain popularity among property buyers from abroad, Estepona is now becoming a new mid to higher end destination for second and permanent home seekers from across Europe and beyond. This is partly aided, of course, by the fact that unlike Marbella the town does not suffer from any planning issues, so the processing of building licences is an efficient and straightforward process.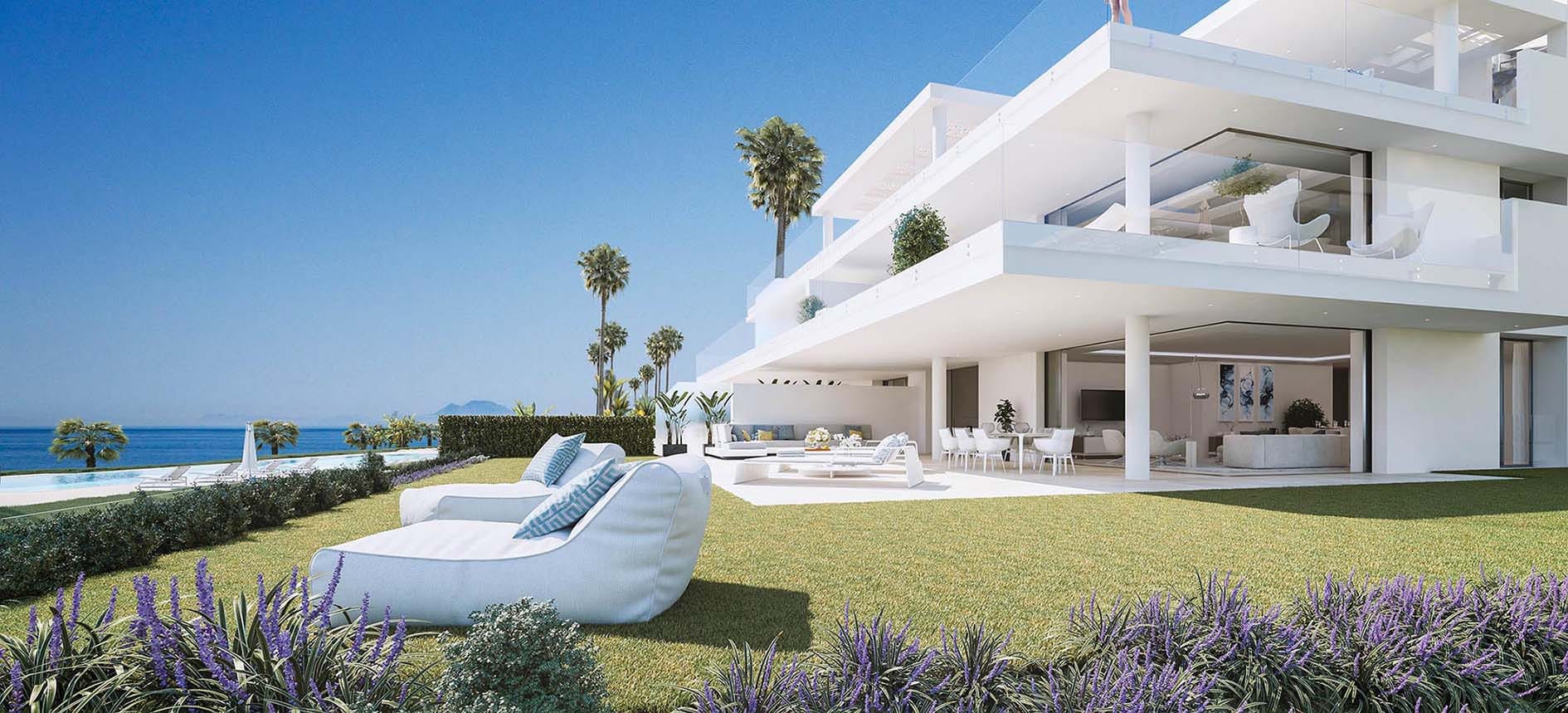 This has led to a lot of investment in increasingly exclusive property development in and around the town, which range from beachside, city and hillside apartments to luxurious townhouses and villas. Estepona's coastal extension, now named the New Golden Mile, is fast catching up with Marbella and together with areas such as El Paraíso, Costalita, Atalaya, Cancelada and Estepona Golf creating a true alternative to buying in Marbella itself. All this is reflected in property sales within the Estepona municipal boundaries, which in 2017 and 2018 surpassed 2,500 transaction per year – almost double the level of 2012.
With a good and growing choice of modern properties, plenty of opportunities to upgrade existing homes and an expanding range of quality services available within the area, it is fair to say that the feel-good factor that Estepona currently enjoys provides an excellent platform for strong, sensible development now and in the future.
By Adam Neale | Property News | April 26th, 2019