The Spanish Real Estate Market in 2023: Doom or Boom?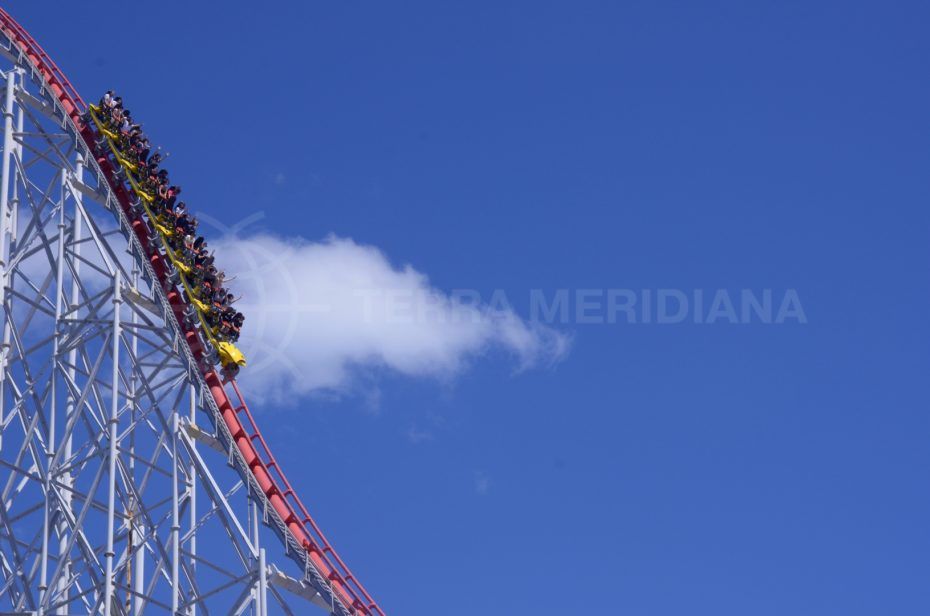 Most buyers and sellers whom I speak to these days have in the back of their mind the possibility of a downturn ahead. How could they not? Just turn on the news and there are daily reminders about economic headwinds, including about the real estate sector. I'm sure you know the drill: inflation and rising interest rates, a looming recession, war in the Ukraine and tensions with China.  
At the same time, there remains a lot of optimism in the Spanish real estate market and in the economy more generally that current problems are short term and temporary. Which version of reality is true and what does it mean for the Costa del Sol housing market in particular? Should we be optimistic or pessimistic? 
Let's start with the bad news, especially interest rates and inflation. Inflation has risen due to a number of factors. Some of these arose from Covid and its damage to supply chains, which emerged after the lifting of restrictions. Some come from inflationary spending during the restrictions to stop economies from tanking and people going bankrupt.  Of course, there's also the effect of the war in Ukraine on fuel costs. To try to rebalance the economy, central banks internationally have raised interest rates repeatedly this year.  Leaving aside whether that will work or not, we can say for certain that interest rate hikes have a significant impact on the real estate market. In the first instance, interest rate hikes depress demand for housing by raising the cost of borrowing.  There is more bad news when you begin to look at the Costa del Sol customer base, for example Sweden which represented 14% of  buyers in the Malaga province.
The case of Sweden 
In Sweden, 10-year mortgage rates are now between 4.44% and 4.9%. On a €200,000 loan that means €1111/month in debt payment. That's a jump from the beginning of the year when the same mortgage could be had for under 1.5%, meaning a monthly payment of under €800.  And Swedish interest rates are not done rising yet. Another hike in the central bank rate of 75 basis points on November 24th, brought the prime rate up to 2.5%. It is now expected that the rate will reach 3.5% – 4% at the very least. 
With the premium that banks charge on top of the prime rate, there could be mortgage rates of 6% before the increases end. The upshot is that Swedish home prices and home sales are plunging in response. Prices for homes in Sweden have declined by over 11% since their peak in March, which is just under the 12.6% decline during the worst six months of the global debt crisis over a decade ago.  
The Riksbank predicts that the price declines will continue. 
¨The Swedish central bank now sees home prices falling 19.9% by late 2023 from their peak earlier this year, versus the previous estimate of 18%, according to Riksbank data.¨
The reason for that isn't hard to understand: Swedes are deeply in debt with a ratio of just over 200% debt to net income. In fact, all the Scandinavian countries have very high debt to net income ratios. The only other country in Europe in the same league as the Scandis are the Dutch, with a 222% debt to income ratio. Part of this is related to unsustainable price increases, with Swedish house prices growing an absurd 32% since 2019. Those of Holland have risen almost 40%.  It is because of this imbalance between debt and income, and the unsustainable growth in housing prices in recent years, that the Economist, amongst others, has been sounding the alarm in recent months. Writing in a recent article: 
¨Housing busts and recessions that are preceded by this sort of debt build-up tend to be more severe. Excessive leverage makes people more vulnerable to job losses, interest-rate rises and falling house prices, as was demonstrated by America during the Depression and the more recent financial crisis. With central banks now raising rates at the fastest pace in more than four decades, countries drowning in mortgage debt will once again be exposed to nasty consequences. ¨
Some Spanish Sunshine
OK, don't panic! Now, the good news.  
Here in Spain the housing market, which suffered one of the worst crises in the western world in 2008-2014, is in much better shape. The experience of that crisis had an impact on the behaviour of sellers and buyers, as well as on the broader market, which makes it one of the most resilient in Europe. 
For instance, household debt in Spain is now less than half what it is in Sweden and the other Scandinavia countries, as well as Holland. It fell by 50% between 2010-2020, to just over 100% of net disposable income.   In addition, as the market recovered in 2015 from a crisis that saw house prices fall a catastrophic 37% during the crisis, Spaniards began switching to fixed rate mortgages. That ensured they would be protected from exactly the type of swings in interest rates that we're seeing today. 
According to the Spanish National Statistics Institute, or INE, 72% of Spanish mortgages are now fixed rate, compared to almost 100% variable rate mortgages just prior to the crash. This contrasts significantly with the norm in Scandinavia: 
¨In Finland, 96 percent of new housing loans have variable interest rates whereas in Sweden 48 percent of new housing loans have variable interest rates.¨
Moreover, Spanish housing prices have never fully recovered from the last banking crisis and are still significantly below the 2007 peak. Even with the post-Covid rebound, Spanish house prices only rose 5.5%. In other words, Swedish house prices increased almost 6 times as much.  Of course, with Swedes making up 14% of the property transactions in Malaga, a collapse in the Swedish property market is going to have an impact on the Costa del Sol. The question is how much. 
There is a consensus that price increases in Spain will ease over the next two years as the economic problems work themselves out. And there is likewise a consensus that Spain will do better than most.  However, what is not certain is what exactly that means.  Bankinter believes that Spain's house prices will fall 3% next year and then 2% in 2024. ING, on the other hand, believes that Spanish house prices will grow by 1% in 2023 after rising by 7% in 2022. That still means a real reduction in prices, given that ING expects inflation in 2023 to ease to 4.4%; that is, a 3.4% fall in real prices. 
That is, in any case, better than the average of a 9% decline in prices that the European Central Bank expects to take place across the Eurozone as a whole. In the UK, market analysts expect housing prices to fall by 5-10% next year alone. So, Spain's real estate market is in a better position structurally than most other countries in Europe. 
There are other elements to consider as well. For instance, Spanish interest rates are likely to remain substantially lower than in other jurisdictions. The ING study that I pointed to above also notes the expected increase in Spanish mortgage interest rates. 
¨We expect mortgage rates to rise to around 3.4-3.6% for fixed rates and 3.9-4.1% for variable rates early next year before stabilising at their higher levels¨ 
This compares with Swedish fixed mortgage rates moving above 5% and those of the UK also remaining between 5-6% over the next two or more years. That makes Spanish money cheaper to borrow for people from those two countries.  That could translate into those who were interested in buying a home looking to Spain's cheaper housing and cheaper mortgages as an alternative to more difficult and volatile market conditions in their own countries. 
That movement would be most pronounced in places like the Costa del Sol, popular with foreign buyers. In Malaga province, almost 30% of home buyers were foreigners and of these 16% were British and 14% were Swedish.  It's also the case that foreign buyers of property in Costa del Sol and Malaga province more generally, tend to be people with higher earnings and/or savings. They are likely the least affected by the current economic factors that are depressing prices and sales. 
With that in mind, it is an incredibly good thing that the Junta de Andalucia has made the region a more attractive destination by ending the wealth tax, which penalized foreigners who had properties outside of Spain. Likewise, the upcoming changes to the Beckham Regime will make the program more broad, more flexible and more attractive to highly skilled workers. Whilst it is true a national wealth tax is on the cards targeting those with wealth of more than 3m it still remains to be seen how and if this will work in practice.
In conclusion, I think that there's plenty of reasons to remain optimistic. I expect that real estate in the Costa del Sol, especially at the higher end, will feel few effects compared to northern Europe. And while, yes, price rises will moderate, we're unlikely to see a significant decline.  Stability and sunshine are my key takeaways for the state of the Costa del Sol real estate market. 
By Adam Neale | Opinion | December 31st, 2022