Terra Meridiana assists in development of two exciting new hotel projects in Estepona centre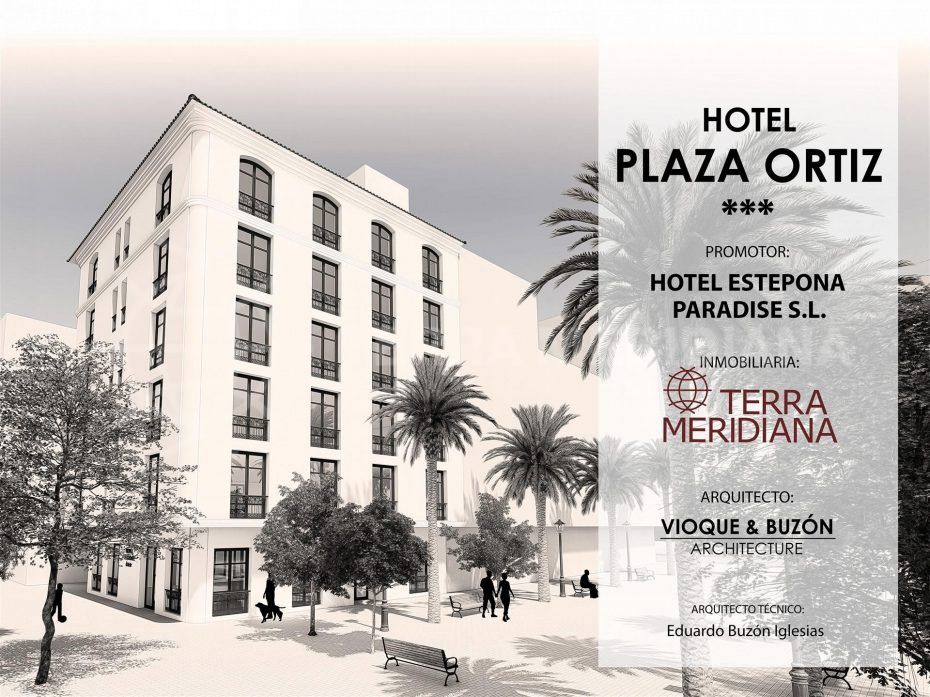 In recent years, demand for stylish hotel accommodation in Estepona, and most specifically its historic centre, has been growing steadily. Now we are proud to announce our involvement in the creation of two elegant new hotels in Plaza Ortíz and Calle Caridad that will add a sense of boutique refinement to the heart of Estepona.
It all started when we were approached by a private investor to research, and if possible source, suitable buildings to renovate or plots to develop hotel accommodation in the historic centre of Estepona. Given the location, it was not an easy task, but with 16 years' of experience based in this very part of the town and working within the region's property sector, we have built the in-depth local knowledge, technical expertise and personal contacts that make such a request feasible.
In other words, while nothing suitable appeared to be available on the open market, we used the fact that we have become part of the local community to find two sites that fitted our client's expectations. This led to us negotiating the purchase on their behalf, in this case involving delicate discussions with six families comprising around 20 different owners in total. Having successfully achieved this and concluded the negotiations to the satisfaction of all parties, Terra Meridiana was appointed as the project management firm for this exciting new development in the heart of the town.
Two new hotels come to Estepona's historic centre
As project managers, we have been responsible for sourcing a suitable architect, assisting with the application of licences, the selection of builders and the interior design company, managing the process throughout and ensuring that it is delivered to spec, budget and timelines. This highly engaging new role came about through our real estate expertise and ability to deliver results, and it is indeed an outflow of it that allows us to apply an associated range of skills also present within our company. Terra Meridiana is very proud to be involved with this project, to deliver results to our client and through this also create new added value and jobs in Estepona.
The project consists of two hotels – one on Plaza Ortíz and one in Calle Caridad – that will see the development of 70 rooms in all and almost 3,600m2 built. These really are two of the best locations in Estepona centre, walking distance to beaches, restaurants, cafés, shops and of course the pretty old quarter.
It is a great and valuable addition for the town and one we're very happy to be a part of. Contact us for more information or to see if we can assist with your investment requirements.
https://www.terrameridiana.com/casestudies/hotel-plaza-ortiz/
By Adam Neale | Develop & Build | May 2nd, 2021