Covid and Marbella's outdoor lifestyle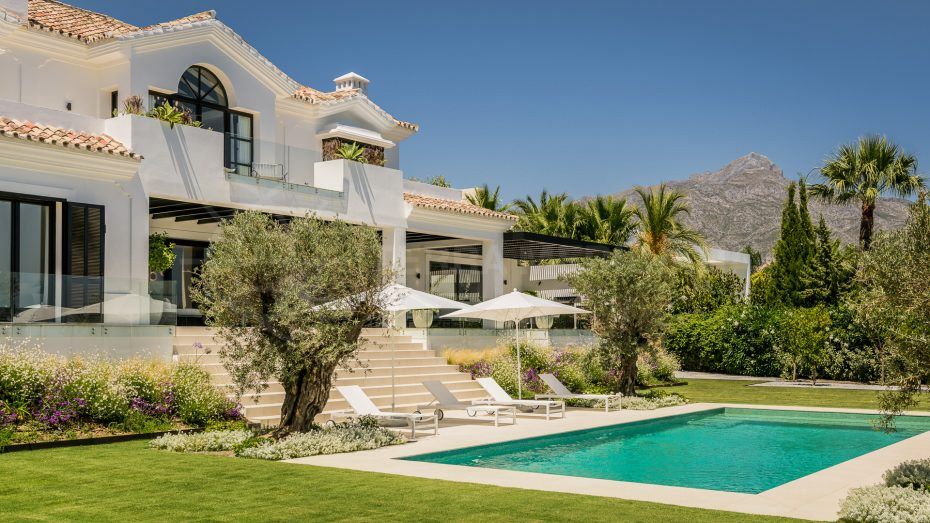 The Covid-19 crisis has had a big impact on the world, and on the freedom of movement and quality of life of people across the globe. There are, however, places where the impact has not been felt as keenly, thanks to an abundance of open spaces, expansive views, natural scenery and a warm, benevolent climate.
The above conditions prevail in Marbella, where local residents could even during the period of confinement enjoy sitting on a sunny terrace and taking in wonderful views and fresh air. This made it possible to escape the confines of the house, barbecue and relax amid a combination of garden, sea, golf and mountain vistas, which many of the properties in Marbella and Estepona can boast.
Space and privacy
Owners of ground floor garden apartments with their own private green spaces had added freedom of movement in a beautiful setting, while people with townhouses and especially villas with expansive gardens had the very best of it. Many of the villas in locations such as Marbella, Estepona, Benahavis and Sotogrande feature beautifully landscaped gardens complete with water features, large swimming pools, spacious covered terraces that take in the views, and in some cases even their own tennis and paddle courts.
There are also properties with lagoon pools, wonderful slides and children's play areas, barbecues and outdoor kitchens, as well as poolside cabana bars with dining and entertainment facilities. You will also find beautiful homes with yoga pergolas in inspiring garden settings, while in country clubs such as El Madroñal and La Zagaleta, the landscaped areas are surrounded by a cordon of natural vegetation for extra space and privacy.
The occupants of such a home have the freedom to stroll around the garden, make use of the pool and other leisure facilities, sunbathe, take in the magnificent views and go for walks within their own groves and orchards. It's like living in the countryside, but with Marbella and the beach on your doorstep.
Indoor amenities
The Marbella way of life, which is marked by a warm climate and outdoor rhythm that includes socialising and sport, is highly sought after, but in difficult times such as the present its inherent benefits become even more pronounced, as the weather, views, space and sports available here provide a healthy environment for mind, body and spirit.
Many of the luxurious properties for sale in Marbella and Estepona also feature the kind of indoor amenities that add significantly to this, with spacious open-plan living areas, comfyfamily rooms, designer kitchens, large private bedroom suites with sumptuous bathrooms, and also home cinemas, entertainment and games rooms, professional offices and sometimes even private spas with heated indoor swimming pools, sauna, steam bath and changing facilities.
Contact the Terra Meridiana team if you think it's the right time to look at property for sale in Estepona, Marbella and surroundings.
By Adam Neale | Property News | September 15th, 2020