Estepona Town Hall committed to rebuilding Laguna Village
On Saturday 29th August, a fire swept through the iconic Polynesian style boutique mall known as Laguna Village. On the outskirts of Estepona, the landmark beachside venue that is home to a series of quality restaurants, cafés, boutiques and also the Puro Beach Club, was destroyed in the process, prompting a powerful reaction from residents and habitual visitors alike, for many of whom Laguna Village is an unmissable part of the coastal landscape.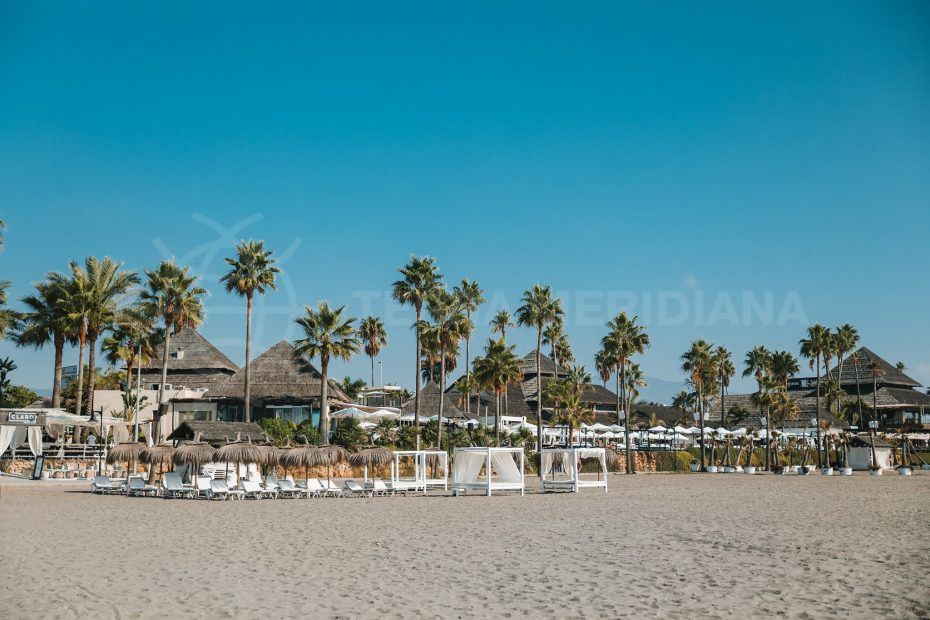 Situated at the point where the New Golden Mile meets the eastern part of Estepona, Laguna Village is a popular upmarket leisure and retail spot that will be sorely missed – but not for long, if it's up to the local town hall, for the Ayuntamiento de Estepona has committed itself to seeing this elegant complex rebuilt and functioning in time for spring next year.
Working to rebuild Laguna Village
No time has been lost in preparing the legal and technical framework for the rebuilding of Laguna Village, as the Estepona Town Hall is keen to remove any obstacles so that work can begin. The intention is to ensure that the area is safe and that reconstruction work will be completed in the spring, ready for a reopening in April 2021. Laguna Village is not only important as an iconic upmarket Estepona attraction, but it also provides employment for a good number of people, so the local authorities have several reasons to want to see it returned to its former glory.
What is again impressive, is not only how quickly the town hall has moved but also how they show support for local businesses and the benefit of the local community in general. It is this kind of municipal management that has seen Estepona mayor José María García Urbano become one of the most popular functionaries in the country. The fact that the land on which Laguna Village stands belongs to the town will help to speed things up, something which the mayor committed to doing in the immediate aftermath of the disaster.
For the businesses and their employees that saw the lovely facility go up in flames, there could be a silver lining after all thanks to one of the most proactive municipalities on the Costa del Sol.
To view the Estepona town hall video, please click here.
https://ayuntamiento.estepona.es/noticia/15789-el-ayuntamiento-concluye-la-tramitacion-urbanistica-para-la-reconstruccion-del-centro-comercial-laguna-village
By Adam Neale | Property News | September 15th, 2020