Costa del Sol coastal path continues expansion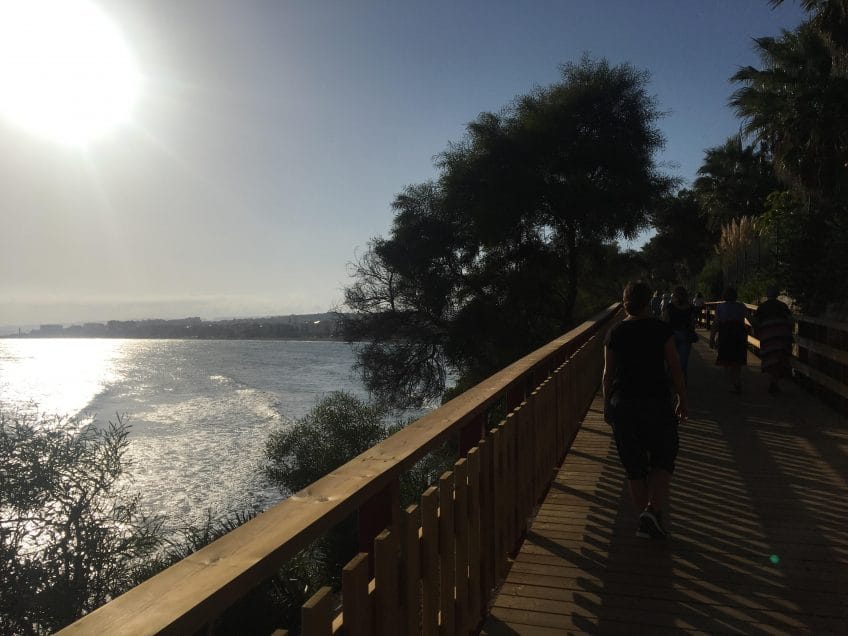 The ambitious plan of building a seaside path along almost 200 kilometres of coastline from Nerja to Manilva is getting ever closer to completion. When finished, it is expected to be the longest coastal walkway, or 'sendalitoral', in the world, and will be yet another compelling reason to visit this beautiful part of the Spain.
The path is a major attraction for both visitors and residents of the Costa del Sol, offering a seaside route for walking, cycling and in some places, even horse-riding. Along the way are many seaside restaurants and chiringuitos (beach bars) in which to catch your breath and refuel for the stroll ahead or stop off and spend time relaxing on the famous beaches.
The coastline varies significantly along the path and has presented many interesting challenges as each section is put in place. Passing through fourteen local authorities, each section has its own character. The construction of the path doesn't present only architectural challenges; there are also environmental considerations to be taken into account.
An example of this is the area that passes through the Artola Dunes, a site of special environmental importance. In actual fact, the beautiful wooden boardwalk that rises above the sandy ridges has revived the flora and fauna,which was under great pressure from the volume of people trampling on them en route to the beautiful beach from the carpark,with a huge improvement in growth and diversity already being noted.
Estepona is one of the local authorities that is really forging ahead in connecting all seasidesections running through its littoral. The latest segment to be constructed is the Punta Doncella zone and it marks fifteen of Estepona's twenty-three coastal kilometres now connected to the path.
Wherever you are on the Costa del Sol, you will not be far from the sendalitoral,a coastal path that passes along wonderful scenery, thriving seaside towns and great beaches on all sides.
For the latest status on construction please visit this link.
By Adam Neale | Property News | February 8th, 2018