Estepona's gourmet market gets the go-ahead
Within the next few months, the 'Garden of the Costa del Sol' will boast a new gastronomic destination that looks set to whet the appetites of food lovers.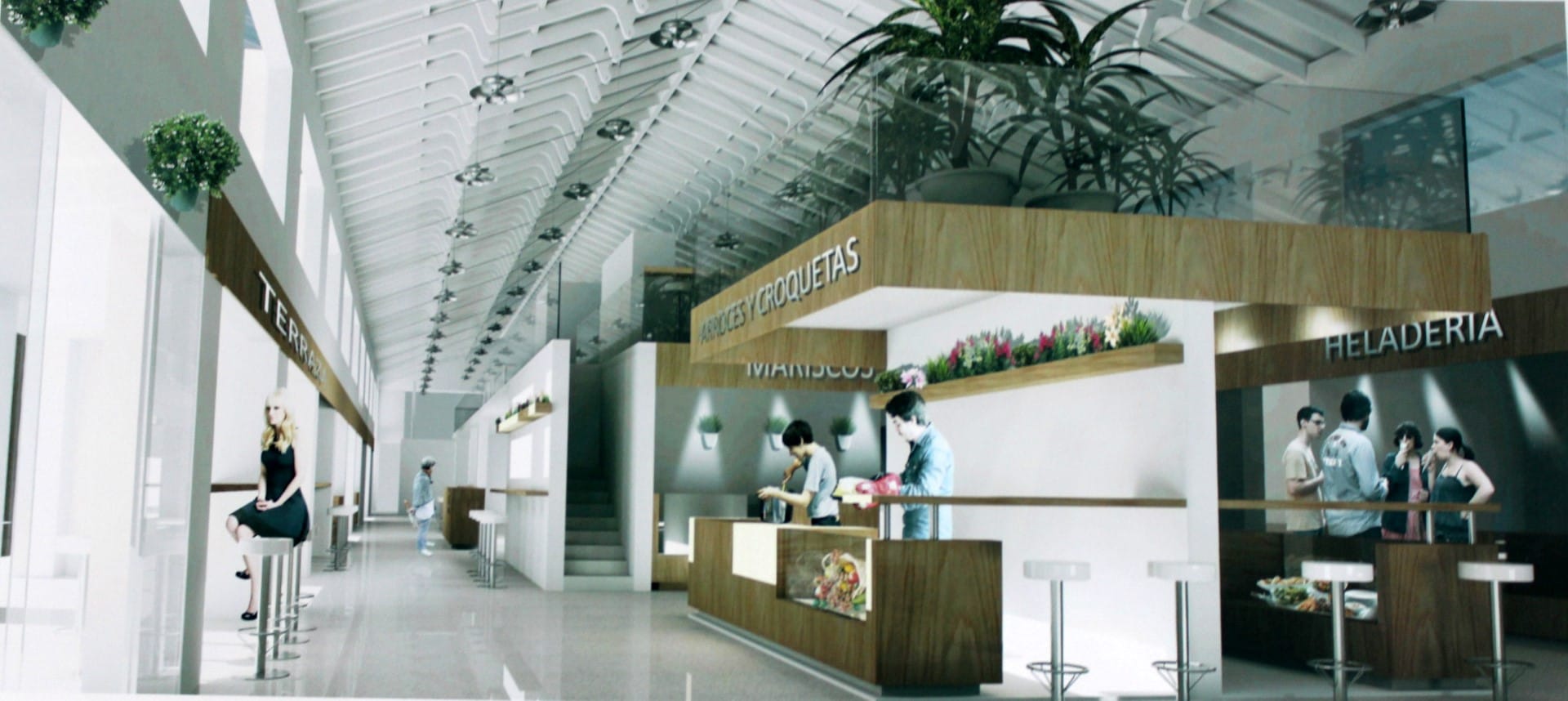 Almost a year after Estepona's Town Council awarded the tender to transform the Costa del Sol resort's existing market into a gourmet market, the Junta de Andalucía has given the green light to the project.
The gourmet market is a key element of the Town Council's plan to position Estepona as a leading destination for Spanish and overseas tourists all year round. At the same time, the Town Council will undertake work beautification and improvement work around the market.
Market adds a new ingredient to Estepona's old town
According to the councillor responsible for commerce, José Antonio Vílchez, the gourmet market project will help enhance the image of the historic centre of Estepona, revitalizing local businesses and serving as a complement to the town's 'Garden of the Costa del Sol' campaign.
As a result of the market's proximity to the conservation area around the Castle of San Luis and the Torre del Reloj, any work carried out will be subject to strict controls and archaeological surveys to ensure the building and the area's historical features are protected.
The Town Council selected R&A Residencias' bid among seven proposals received in April 2016 and granted the company a 20-year concession to redevelop the facilities into an attraction that is sure to appeal to foodies from along the Costa del Sol and further afield.
A huge choice of gourmet delights on the menu
In exchange for the use of the building, Estepona will receive a total of 1.7 million euros – seven times higher than the minimum amount stipulated in the tender – in payments over the next two decades. And the market is expected to provide jobs for up to 75 people.
The project, slated to cost some 600,000€ and originally scheduled to be completed in just four months, involves improvements to the roof, new bathroom facilities, extraction, climate-control, and recycling systems, and general repairs to the building.
Once completed, the gourmet market will be home to 28 different stalls, 26 on the entrance level and two on a mezzanine. Some stall owners will also have the right to operate terraces in the surrounding streets.
By Adam Neale | Property News | March 24th, 2017