Lots of interest in new road development in Estepona
Dozens of companies have put in bids to build a second ringroad around Estepona, which will link the northern part of the town to the seafront and free up the Avenida de Andalucía from through traffic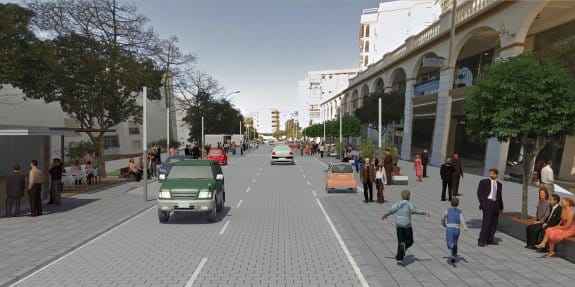 The new road system will connect the area that encompasses Estepona's fairgrounds and Felipe VI theatre with the Mar and Sierra neighbourhood and the town's seafront promenada, providing easy access to the La Lobilla health centre and schools such as Mar de Alborán, Sierra Bermeja and San José.
Improving infrastructure to create space to grow
According to the town's mayor, José María García Urbano, the goal is to improve infrastructure in the Juan Benitez neighbourhood, one of the areas of Estepona that is expected to grow most in the next few years. Close to 60 companies have participated in the tender to win the development concession.
The project also includes the extension of Estepona's network of cycle paths, the installation of noise-reduction panels along the highway, refuse collection facilities, and new green areas, as well as 400 additional parking spaces that will be sold on the open market. At the same time, power, gas, water, telecommunications and street lighting systems will be put in place.
Project set to cost seven million euros
The project is estimated to cost up to seven million euros and will be awarded to the lowest bidder that meets the Town Council's criteria. The cost of the development will be financed by the owners of the land the roads will cross in exchange for building permits.
The new road system is part of a larger, long-term plan to remodel Avenida de Andalucía as part of the historic centre of Estepona. This initiative seeks to reduce the amount of traffic the major artery currently handles, while increasing the number of parking spaces available to improve conditions for local businesses.
By Adam Neale | Property News | March 17th, 2017