For ABC, Estepona is a green and pleasant town
One of Spain's most widely read generalist newspapers, ABC, has recently published a piece in its Travel section about Estepona, singing the glories of the 'Garden of the Costa del Sol'.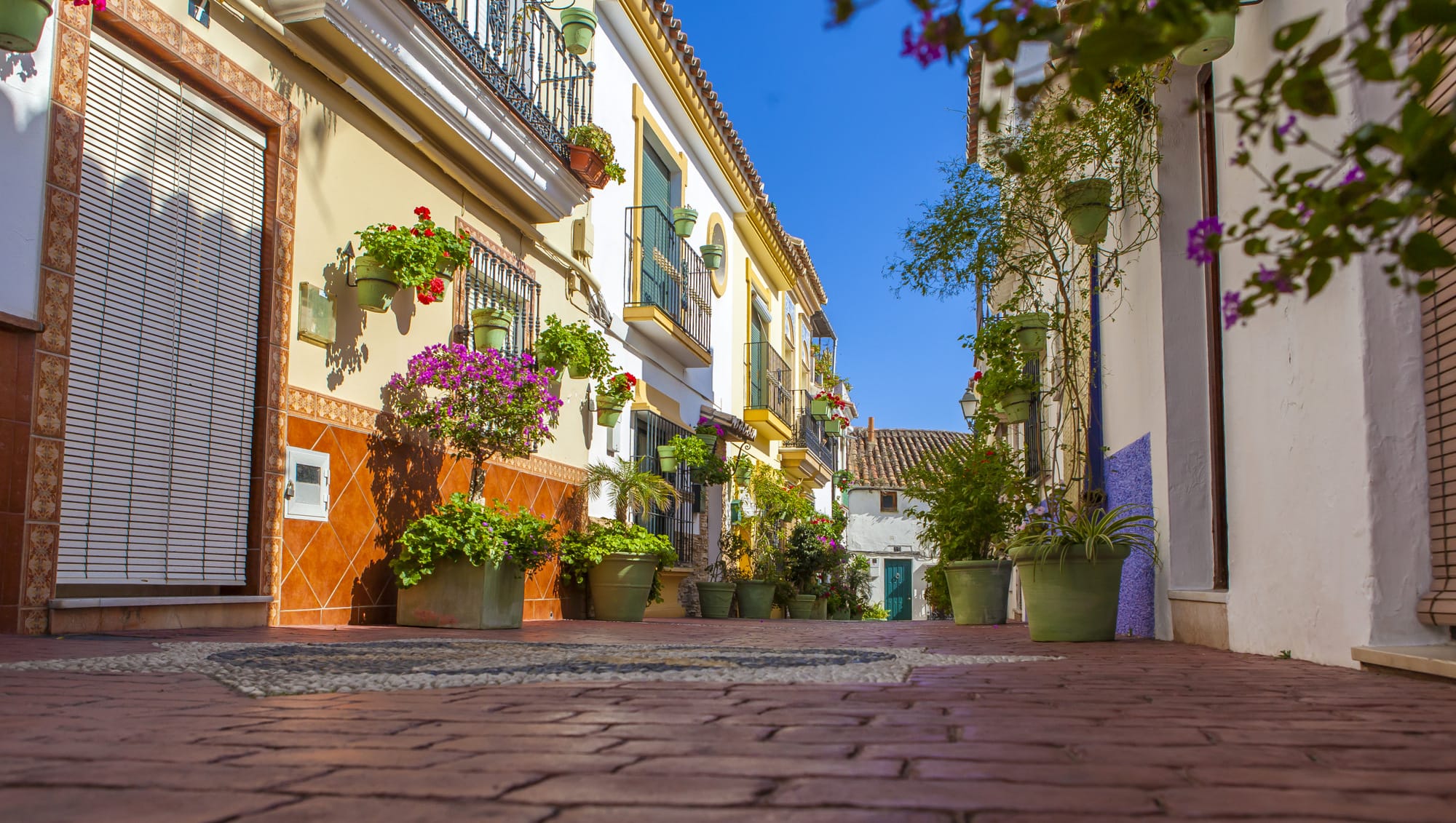 The ABC article, written by Malaga-based journalist J.J. Madueño, highlighted the Town Hall's drive to remodel 100 streets and squares in the historic centre of the popular Costa del Sol resort of Estepona by the end of 2017.
In January, the deputy mayor in charge of public works, infrastructure and tourism, Ana Velasco, announced that 86 improvement projects had been carried out by the start of 2017, with the termination of work in Calle Silencio and Calle Cristo Rey. Two other streets, Sevilla and Aragon, were close to completion.
The improvements not only include resurfacing road surfaces, repair work to façades and the installation of plants and flowers that local residents get to help choose, but also the updating of electricity, sanitation and telecommunications networks. All the work has been done by local contracting firms.
Murals and orchids add to the attractions
The ABC piece touched on other recent additions to Estepona's long list of tourist attractions, such as the 23 gigantic murals that decorate the sides of buildings around the town and the Orchidarium and Botanical Park, which opened to the public in March 2015.
The article also focused on Town Hall's vision to expand the hospitality sector, announced at the latest Fitur international tourism fair in Madrid this January. Eight new boutique hotels are planned, expected to add 300 rooms, create 200 jobs, and represent an investment of €40 million.
Best year for tourism industry in a decade
According to data from the National Statistics Institute, Estepona already enjoyed the best year in the last decade for its fast-growing tourism sector in 2016. The town, which is home to 70,000 people, welcomed 248,000 visitors, who stayed for a total of 1.2 million nights, an 11% increase on 2015.
In August, average hotel occupancy rates in the close to 30 existing establishments in Estepona reached 90% and 634 properties were registered as tourist accommodation during the course of 2016, already a significant boost to capacity in the town.
Growth pays off in jobs for local people
All the development is paying dividends for locals, too, as Estepona registered a 10.3% decline in the number of unemployed people living in the town for the fourth consecutive year. After more than 1,630 people found jobs in the previous three years, last year another 685 re-entered the workforce in 2016.
By Adam Neale | Property News | February 3rd, 2017