The Spanish Mortgage Market
The mortgage market in Spain is continuing to face hard times and the first quarter of 2012 has produced little in the way of good news.
But while the ongoing economic crisis has made life more difficult, for those looking to make the most of low property prices, mortgages are still on offer.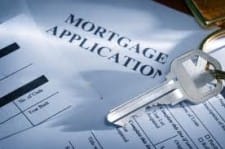 Moreover there is good news for expats as some banks are now specifically targeting non-residents who for the first time are considered a lower risk.
The government is also putting pressure on the banks to get the mortgage market back on track.
And many of the banks – which are now Spain's largest property owners boasting an extensive portfolio of repossessed properties – have announced plans to sell more properties this year than in 2011 which, though bad news for private sellers, bodes well for potential buyers.
But what kind of a loan can you expect?
During Spain's property boom it was possible to get 100% of the value of the property however today mortgages are typically 60%, or sometimes 70%, depending on the house price.
And most mortgage terms in Spain run for 20 to 25 years.
There are several things you will need to provide to secure a mortgage in Spain.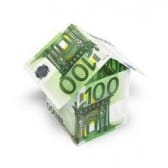 Firstly you will have to provide proof of your identity, as well as your NIE (Numero de Identificacion de Extranjeros).
You will also require your last three pay slips, your P60, your last six months' personal bank statements,as well as proof of any existing liabilities you have, such as mortgages and loans.
You will also need a nota simple (land registry filing) that confirms the property does not have any other unexpected debts attached to it.
To get your Spanish mortgage you can go through the bank directly although most buyers find it easier to navigate the Spanish paperwork by going through the estate agents or a gestor.
Terra Meridiana work with both domestic and international banks and an excellent mortgage broker, please contact us for further information.
By Adam Neale | Property News | May 21st, 2012