Puerto de la Duquesa: charming marina in the western Costa del Sol
A part of the municipal district of Manilva situated southwest of Sabinillas, Puerto de la Duquesa features luxury residential developments, a golf course and an exclusive marina. The charming marina has an authentic Andalusian feel yet offers a full range of services, restaurants, cafés and shops.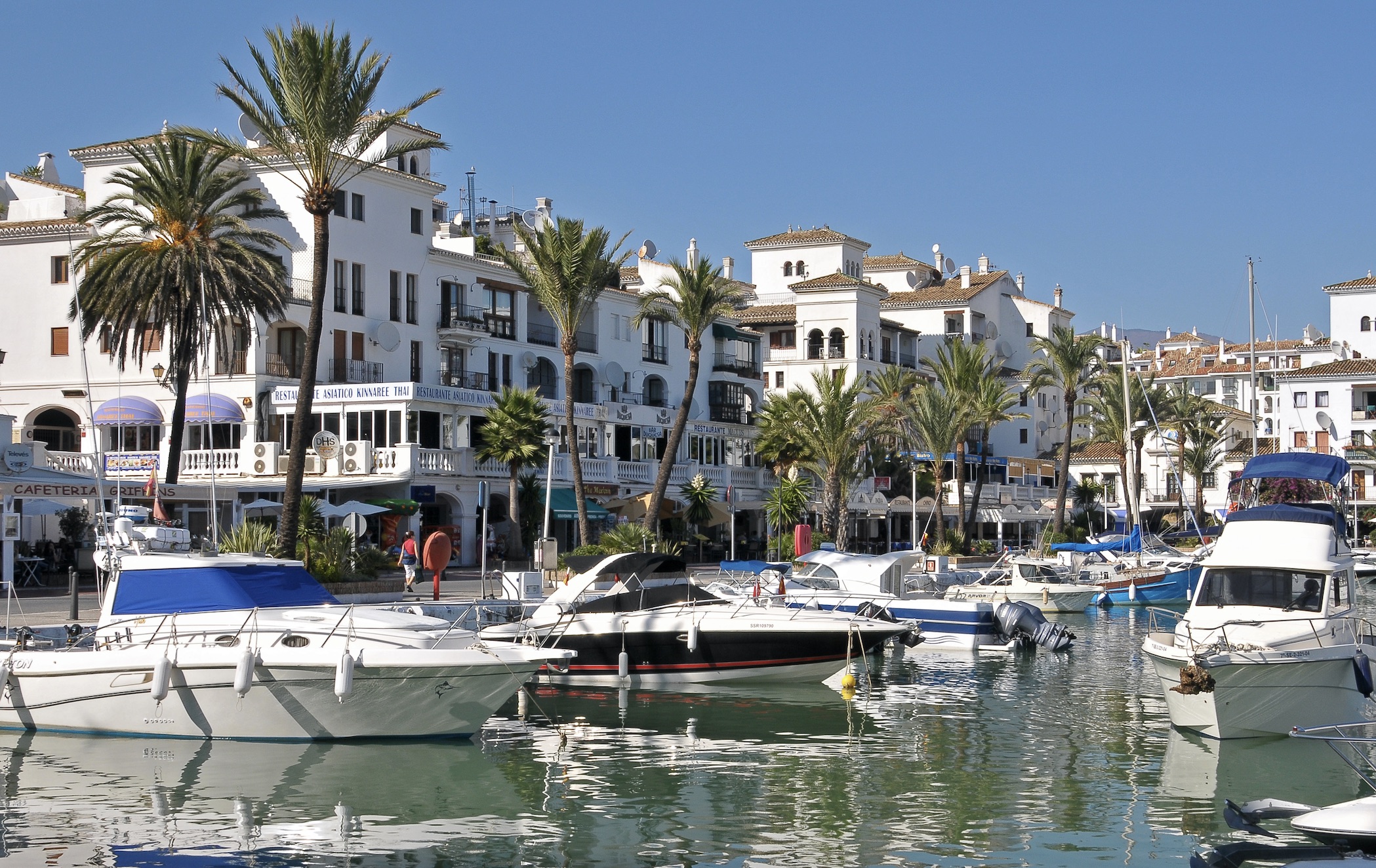 Before describing the marina itself, it is well worth detailing some of the great aspects of Puerto de la Duquesa, which include pristine beaches and a championship golf course. La Duquesa Golf and Country Club was designed by Robert Trent Jones Sr. and its 18-hole course was built on hills that overlook the sea and port.
The municipality of Manilva as a whole offers many attractions, such as Roman-built sulfuric baths that are still in use, hiking in beautiful countryside and a local tradition of sweet wine production. The properties available in Puerto de La Duquesa include contemporary modern villas, semi-detached townhouses, mid-scale apartments and luxurious penthouses. Among the most sought after residential complexes are La Duquesa Apartments situated on the golf course and Urbanización Puerto de la Duquesa, a development within the port itself.
You don't have to be a boating enthusiast to enjoy yourself in the marina of Puerto de la Duquesa either. Some of the best restaurants in the western Costa del Sol can be found by its waters, offering Italian, Chinese, Indian, Thai, Spanish, Japanese and French food of good quality. Amid the thriving businesses here you will also find grocers, boutiques and other specialist services, while a unique craft market operates during the summer months.
There are 328 moorings in the harbour and the services available for boat owners, which are often free,  include the following: general information, passport controls, sanitary assistance, bathrooms with showers, parking, laundry, electricity, ice, mail service, meteorological information, the nautical club, skin divers, fuel and oil, workshops, a dry dock, cranes and other naval equipment. The sea entrance is 70 metres wide and 3.80 metres deep. More information can be obtained by contacting the marina office.
Last but not least, when it comes to Puerto de La Duquesa, it really does epitomise that old adage "location, location, location…": Driving from here, you can reach the country town of Ronda or Málaga airport in 90 minutes, while Puerto Banús and Marbella are less than an hour away. Sotogrande, Estepona, Algeciras, and Tarifa are 20, 40 and 60 minutes away respectively, the first of these being Spain's oldest luxury holidaying resort and the last two the country's ferry gateways to Morocco. Once in Africa you can find adventure whether you go on a guided tour or venture into Berber land driving an all-terrain vehicle.
Andalucía itself is a land of the Bandoleros and flamenco, and above all a great place to explore. For day trips or longer escapades you can head to countless destinations like Tarifa, Granada, Cádiz, Seville and Cordoba, as well as breathtaking natural parks and mountain ranges.
Originally written in May 24 2011, updated by Adam Neale December 2018
By Adam Neale | Property News | December 19th, 2018