The Costa del Sol Needs Sustainable Development
This year's return to pre-pandemic levels of tourism has many breathing a sigh of relief. Tourism is, after all, the economic lifeblood of the Costa del Sol and many other regions of Spain, along with agriculture.
We certainly want to see people back at work, providing for their families and able to live normal lives. The disaster of the pandemic, just from an economic point of view, caused a lot of pain globally and here in Spain.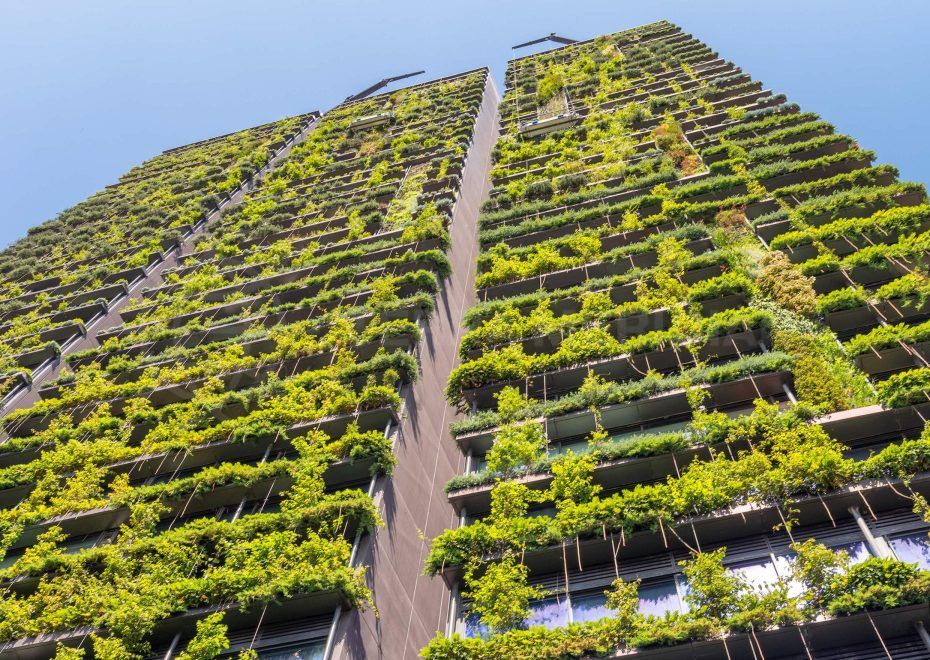 The Other Side of Tourism
However, I believe the pause in tourism has shone a bright light on the other side of holiday-focused development and tourism: over-development.
It must be said, first of all, that this term is a bit of a moving target. For instance, in an article about "over-tourism" from August of 2023, Ross Bennett-Cook, a tourism researcher at London's Westminster University, made the following point:
"There's definitely a difference between mass tourism and overtourism," he said. "Overtourism is more likely to affect destinations that weren't necessarily designed for tourism: Venice, Dubrovnik, Barcelona. Then there are places like Benidorm and Magaluf that receive masses of visitors, but because they were built for tourism, they are prepared for it."
His basic argument makes some sense: tourism must not be a short-term "cash cow". It requires proper investment in quality infrastructure that will endure – not a kind of smash-and-grab approach.
Too often, I think, we are playing catch up. We let the economic development get out too far ahead of our planning to ensure the environment, infrastructure and sustainability are considered from the get-go.
Infrastructure and Sustainability
For instance, there were warnings at least as far back as the beginning of the 1990s about freshwater supply problems. In 1997, Marbella opened a desalination plant with a population of just under 100,000 during low season.
Marbella's low season population has grown by 50% since then to 150,000 people. The number of tourists who come to Marbella each year has doubled since 2000, placing more demands on freshwater infrastructure – along with other infrastructure. Yet, the province of Malaga – which has seen its overall population double in the last ten years – still only has the Marbella desalination plant.
There is work being done to double the capacity of this plant by 2024, but it is too little. Therefore, they have also announced the building of a new desalination plant at an undisclosed location in Malaga province with a price tag of €200 million.
Estepona, generally a forward-looking town hall focused on sustainability and its own renaissance, has announced a €20 million desalination plant for the city that will take three years.
Don't get me wrong, it is good that action is being taken, especially as the problem is being exacerbated by climate change. Malaga's water reservoirs are historically low, barely above 30% capacity. In total, some €2,190 million is earmarked for water spending because of the crisis.
My question, however – and this applies to other aspects of how development unfolds–is why this wasn't planned in advance? If we knew that tourism and the population were growing at a certain pace, why are we racing to catch up?
Green Spaces and Urban Planning
And this can apply to many other aspects of development, from traffic to green spaces. For instance, most urban planning in the Costa del Sol revolves around golf courses as the only solution to green spaces.
In general, green spaces amount to small, insignificant parks within cities. Available land is too often allocated only for more housing development. And when tree planting happens, it is too often reserved for non-native palm trees. This highlights the region as a tropical paradise but poses a whole series of ecological problems.
This isn't just about our cities and towns looking pretty, though that is a good thing. We should want to live surrounded by beauty. It is also about livability more broadly. More trees means more air pollutants are absorbed, leading to fewer "excess deaths" because of pollution. By that measure alone, Malaga province isn't doing great.
More green spaces also mean a city is more family-friendly, with parks and shaded playgrounds. With this in mind, it is worth noting that many places in the Costa del Sol do meet the UN's World Health Organization criteria for green spaces:
"With a few honourable exceptions, the larger places in Malaga province have failed their environmental duty. With the exception of Marbella, which has 29.7 square metres of green zone per local resident, Antequera, with 29.2 and Vélez-Malaga with 19.09, the other large towns do not meet the 15 square metres per head of local population ratio recommended by the European Union.
"The World Health Organisation (WHO) recommends a minimum of 10 square metres of green spaces per inhabitant, which is similar to that of the Ley de Ordenación Urbanística de Andalucía (LOUA) land regulation law, which stipulates that there should be at least 10.4. In fact, Estepona exceeds that figure, with 11 square metres per inhabitant."
However, as these measures will frequently take in the surrounding areas, it isn't clear how much of this is urban green space vs golf courses.
It is also worth noting that in Mijas, there is a large park development that just broke ground in August called the Gran Parque of the Costa del Sol. It will have an artificial lake, 20,000 plants and trees, running tracks, and playgrounds. At 35 hectares, it will be one of the largest parks in Andalusia.
So, I don't want to suggest that everyone is blind to the problem or just sitting on their hands. That's not the case. But is it enough?
Infrastructure and Development
Anyone who has driven to Puerto Banús using the San Pedro Tunnel can attest to how infrastructure is not keeping up with development. The same goes for the architectural styles built for the influx of new residents, holidaymakers, and investors. Yes, there is a lot of talk about energy efficiency regarding new build properties, including the use of solar energy, heat pumps and installing thermal insulation.
However, modern designs tend to use vast panels of untreated glass windows unprotected by shade. This negates energy efficiency savings, as these buildings require continuous air conditioning to make them liveable.
Any agent who has visited a modern apartment block or a "white box" villa in the height of summer would agree with me.
The sensible approach would be to tie energy efficiency ratings to using solar-controlling glass. Whilst more expensive, such glass significantly reduces energy consumption for the environment and the inhabitants.
Approaching Overdevelopment and Planning
In the article that I quoted above, there is a suggestion for approaching the problem of tackling both over-development and bad planning.
"[Jonathan Tourtellot of the Destination Stewardship Centre] advocates establishing destination stewardship councils charged with looking at the intersection between tourism and care for the destination, including advising the government and businesses, taking care of nature and culture, and considering the history of the place.
"These councils work best if they're made up of equal parts government, private sector—preferably enlightened private sector—and civil society,' he says, adding that this 'three-legged approach' means the council can survive changes in government. 'We have seen many good intentions get thrown out when the government changes,' he says. 'The council has to be able to survive.'"
Perhaps it is time for a similar approach on the Costa del Sol to ensure that we are doing what is necessary to keep the region beautiful, attractive and sustainable over the long term.
By Adam Neale | Property News | November 9th, 2023