Getting a mortgage on the Costa del Sol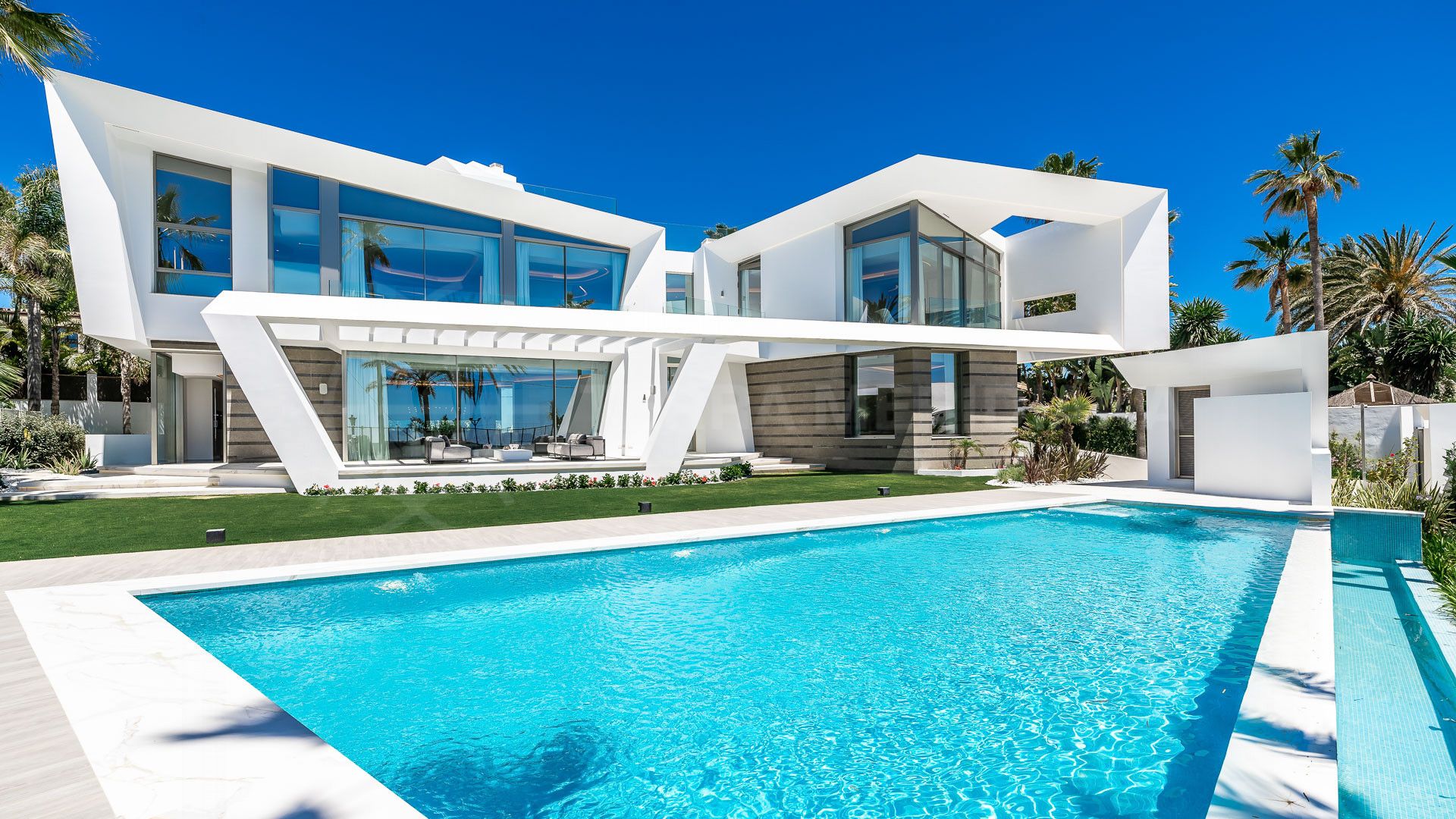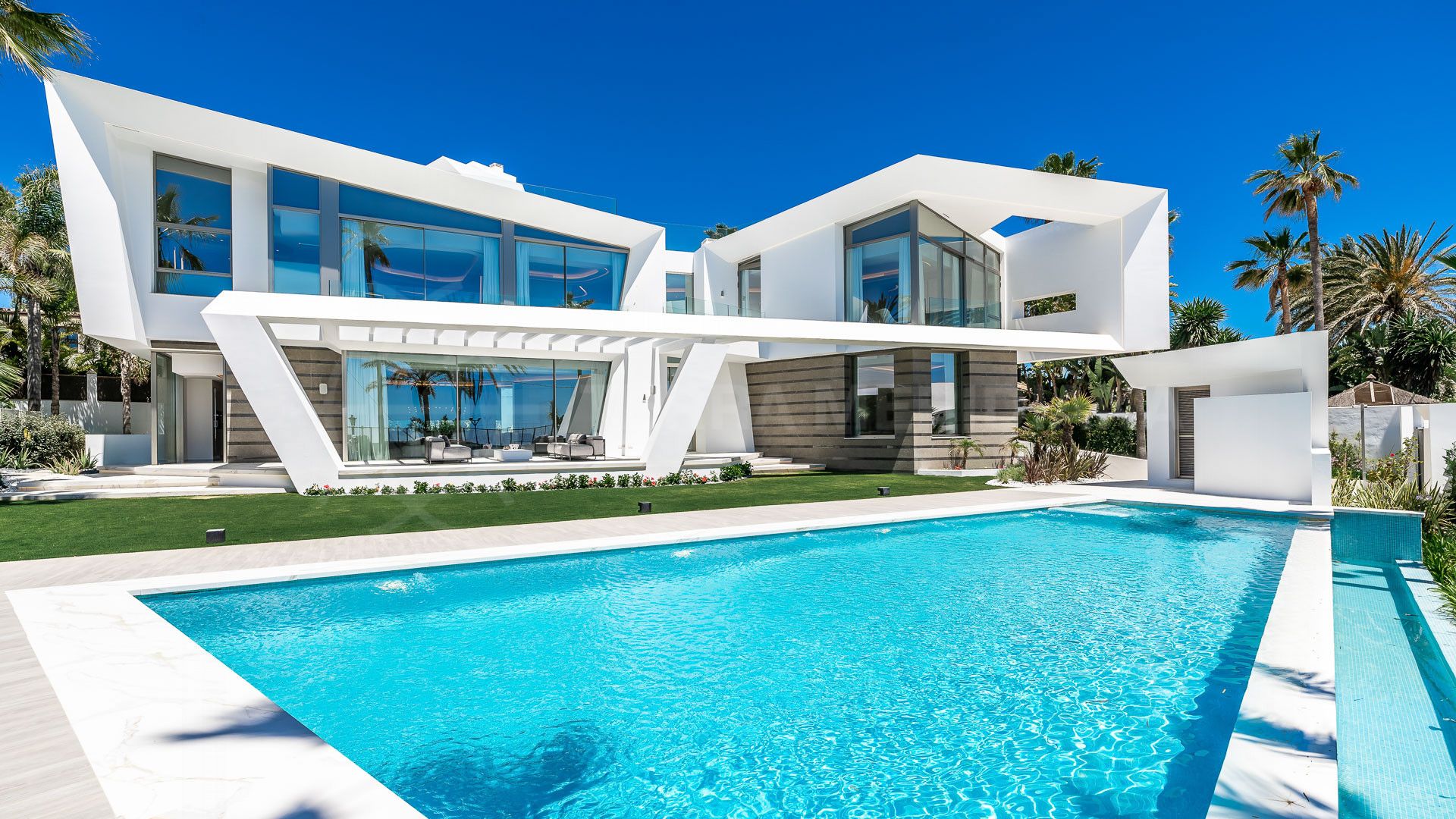 If you're looking to buy a property on the Costa del Sol, to live in year-round or to use as a holiday home, a mortgage can be a financially advantageous way to fund your purchase. Depending on your personal situation and the home you wish to buy, mortgages can help you make the most of record-low interest rates in Spain to fund your place in the sun in an affordable, cost-effective manner.
To find out how to get a mortgage in Spain, we spoke with Howard Steel, a mortgage adviser at Mortgage Direct, a regulated mortgage broker with representatives throughout Spain. The firm serves clients across Spain and Portugal and, thanks to its strong relationships with Spanish and Portuguese banks, is a market leader in the international mortgage industry in both countries.
Howard says 2021 has been the firm's "busiest year to date, with clients more spread out than ever, although the British market remains strong despite Brexit. What has changed is that different people are buying, such as high-net-worth individuals and young professionals who are looking to move to Spain to work remotely or have more job mobility."
What are mortgage interest rates like in Spain?
"Spain has never been better for lending conditions," Howard notes. At the time of writing, the Bank of Spain (Banco de España) quotes the Euribor 12-month interest rate at -0.477% for October 2021. According to the Bank, the average rate of interest offered by Spanish banks on mortgages with more than three years' term for the acquisition of open-market (i.e. non-regulated) housing in Spain was just 1.49%.
However, Howard says that fixed-rate mortgages can currently be negotiated with some lenders at interest rates as low as 1.1% for a term of up to 25 years, while variable rate loans may offer initial rates of as little as 0.6%, due to the fact that Spanish banks deduct the current negative Euribor from the margin.
All mortgages in Spain – whether they be fixed-rate, variable or mixed, with interest charged at a fixed rate for an agreed period and at a variable percentage thereafter – are indexed to the Euribor (Euro Interbank Offered Rate) lending rate. This is the rate at which a panel of Eurozone financial institutions lend unsecured funds to one another in the euro money markets.
What kind of client do Spanish banks want?
The two most important considerations for any bank in Spain, and anywhere around the world, are the property's loan-to-value (LTV) ratio and the client's debt-to-income (DTI) ratio, Howard says.
LTV is calculated by dividing the amount to be borrowed by the valuation of the property or the purchase price, whichever is lower. This is usually expressed as a percentage. DTI is the percentage of gross monthly income that is spent on paying debts, outgoings and other obligations. Both ratios are used by banks to determine risk.
Howard explains that Spanish citizens and residents may be eligible for LTVs of up to 85%, although a maximum of 80% is more common, and can also sometimes negotiate lower interest rates. Non-residents are normally limited to an LTV of 70% and interest rates can vary, he adds, with better conditions usually being offered to clients who ask for more than one million euros.
Clients with DTIs up to a maximum of 40% may be eligible for mortgages from Spanish banks but, Howard points out, the lower your DTI, the more likely you are to be offered a loan, with 25-33% being the preferred range. Banks will always err on the side of caution to avoid defaults on loans, so ensuring a property is affordable for a client's earning capacity and existing obligations is key.
Since a new law passed in 2019 on mortgage lending in Spain, requiring banks to offer mortgages in the borrower's currency should exchange rates fluctuate more than 20% over the term of the mortgage, some nationalities have found it harder to get financing, Howard says. These include residents of countries like the Singapore, Canada, Australia, New Zealand, Hong Kong and states in Latin America and the Middle East. "But there's no problem for UK clients," he adds.
What terms are available for Spanish mortgages?
The term of a mortgage, rather than the terms and conditions of the agreement, refers to the duration of the loan, usually expressed in the number of years you are required to make payments to the lender until the capital and interest are paid off.
The maximum term in Spain may be up to 30 years, for younger clients with higher savings and/or earnings, but Howard says 25 years is more frequent. Spanish citizens and long-term residents may find it easier to be eligible for longer terms, but non-residents of Spain should also be able to secure 25-year terms.
Partial or total repayment is permitted under Spanish law, with penalties for fixed-rate mortgages levied at a maximum of 2% of the amount lent up from 1-10 years and 1.5% thereafter, Howard notes. Clients may be subject to penalties if the bank makes a loss on the mortgage because of early repayment, but it is generally cheaper to pay off your mortgage earlier if it is a variable, rather than a fixed-rate loan with penalties for variable-rate mortgages limited to 0.25%. These can only be charged by the bank in the first five years of the term.
What are the costs of getting a mortgage in Spain?
To cover the costs associated with a mortgage, you should generally budget around 10-12% of the purchase price, Howard recommends, although he notes that stamp duty (Actos Jurídicos Documentados or AJD in Spanish) varies from region to region. In Andalusia, where the Costa del Sol is located, the rate of stamp duty is 1.5%.
While some lenders do not levy additional costs for mortgage arrangement fees, property valuations and legal fees, others apply fees that can be up to 1-1.5% of the loan capital, as Spanish banks are now required to pay the Tax Authorities (Agencia Tributaria or Hacienda, in Spanish) a mortgage tax of 1.5%.
Many banks get around this by requiring mortgage customers to contract a variety of associated financial products, including home and life insurance policies, alarm and security services, or even to place money into deposits, investment funds and shares, Howard says. These can add anything 1-2% to the cost of a mortgage, he notes, and should be taken into account when you budget.
If you take out a mortgage in Spain, you are required by law to sign a separate deed in front of the notary public. Fees may vary, but are based on national fixed prices for such services. You are also obliged to register the mortgage with the Spanish Land Registry. Fees are typically 200-400€.
What are the advantages of a mortgage broker?
Anybody can walk into a bank, or even use an online mortgage comparison site, to search for the nominal interest rate, terms and conditions of a mortgage in Spain. Each bank will then ask you to fill out forms, provide personal information and then wait a while until they get back to you with a mortgage offer, if they're interested in having you as a client.
Or, Howard suggests, you may wish to use the services of a broker, such as Mortgage Direct, as "everything in Spain is negotiable and due to the mortgage regulation, there is no 'one bank fits all' scenario". Firms like Mortgage Direct offer clients a series of advantages, Howard says, such as: "We have access to the very best interest rates, provide independent advice on additional products and offer a fast, no-charge, no-obligation 'pre-assessment' that profiles clients before they apply."
Speed is also of the essence, particularly in sought-after areas like the Costa del Sol, where high levels of demand can mean properties sell very quickly. Howard explains that getting a decision from an individual bank can take anything from weeks up to months, while Mortgage Direct generally is able to provide an offer within 7-14 days, once the client's documentation is in place.
In terms of fees, Mortgage Direct offer very competitive rates, with an initial administration fee of 695€ for their services only when a client accepts their proposal and decides to move forward with a formal application. Once the loan has been arranged, the firm then invoices an additional 0.6% fee.
Buying on the Costa del Sol with Terra Meridiana
At Terra Meridiana, we have nearly two decades' experience helping clients find the perfect property to buy on the Costa del Sol, whether you need a mortgage or not. While we maintain close working relationships with local banks and lenders, as well as with independent mortgage and financial services brokerage firms, we do not earn any kind of commission or fee on mortgages, meaning we always offer professional, transparent and unbiased advice to all our clients.
By Adam Neale | Consult an expert | November 16th, 2021