Terra Meridiana is open for business as usual!
While some businesses in Marbella and Estepona have unfortunately had to close due to the Covid restrictions we remain open and available to our clients. This applies to helping both buyers and vendors, for property searches, inquiries, advice, support, and valuations. Not only are all our staff still employed and hard at work as ever, we also provide our service both remotely and in person, keeping our office in Estepona old town open while also adhering to the required safety precautions.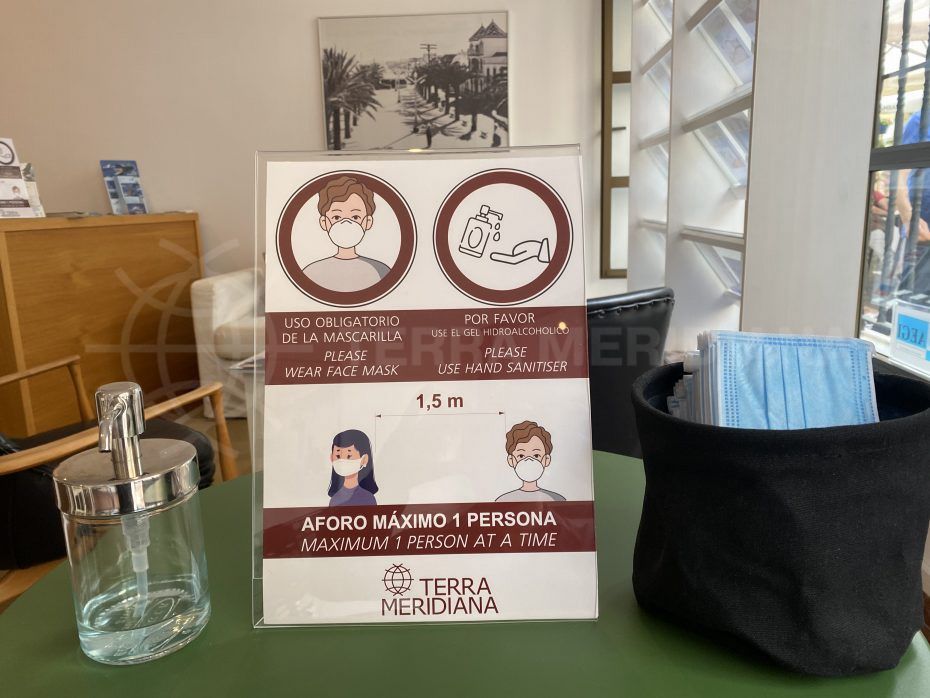 Thanks to the quality marketing material and information that Terra Meridiana has always believed in, and over the years has become known for, it is possible to contact us remotely and from abroad to receive full interactive property dossiers, information about the location and surrounding areas, their amenities and characteristics, as well as live or recorded video viewings of the properties you are interested in viewing.
We believe in staying up to date with the latest trends in the market, and this applies to both market developments, buyer preferences, and marketing, so we're well prepared to maximise use of the latest technologies to be able to show you the finest homes for sale on the Costa del Sol regardless of where you are or if there is a lockdown or travel restriction in your area. If you're here, however, you can also have viewings in person.
Personal viewings of this kind will, of course, have to follow the prescribed health regulations, so wearing masks is obligatory and in some cases, owners also insist on gloves.
In this way, the industry – and agents such as Terra Meridiana in particular – is showing its adaptability and resourcefulness in the face of strange circumstances, determined as we are not just to continue to offer a property service to our clients that is as near normal as possible, but also because it is our nature to be positive, proactive and overcome challenges of this kind.
So contact Terra Meridiana for expert service now and always!
By Adam Neale | Property News | November 21st, 2020