Marbella town hall launches reactivation plan: Restart Marbella
We all know that the fight to protect the world from the worst effects of the Coronavirus pandemic will take a notable economic toll across the globe, but rather than wait for the moment when the lockdown restrictions are lifted and we face the task of picking up where we left off, the Marbella town hall is developing a plan of action designed to reinvigorate the local economy and community as soon as possible.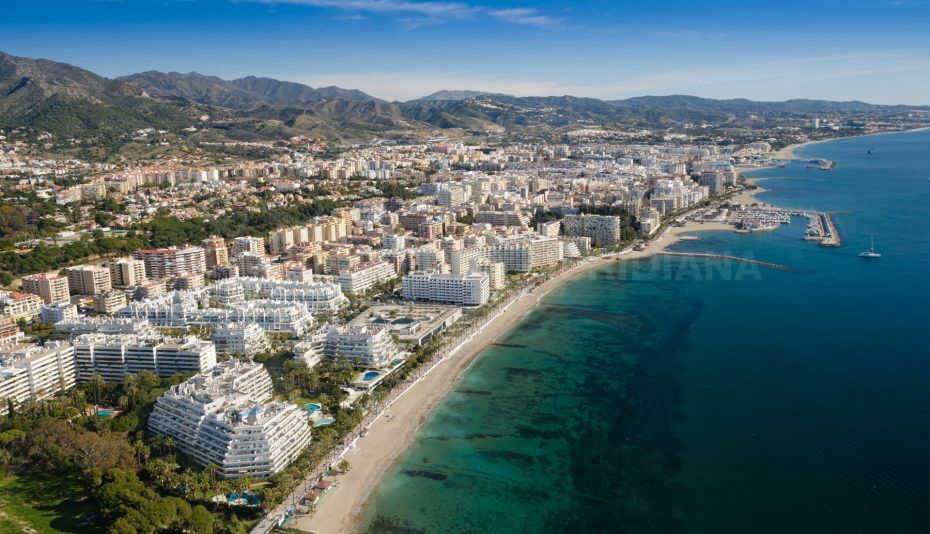 The lockdown has caused some businesses to close their doors, and while many companies and professionals continue to work from home, the region's shops, cafés, restaurants, hotels, health and beauty centres, sports facilities and many others are badly affected. A lot of such businesses have proven highly flexible and continue to keep running thanks to innovative thinking, but one can't deny that many will emerge from the lockdown with severe challenges to face.
The extent depends on the length of the lockdown, and the latest trends regarding the new Covid-19 cases and fatalities are encouraging in that the virus's spread appears to be slowing down and we may have passed through the worst of the crisis. If the situation continues to improve, lockdown will stay in place but restrictions gradually reduced until we hopefully return to some form of normality during the early summer.
A time of economic healing
The Spanish authorities were quick to react and contain the further spread of the Coronavirus, and if the measures taken prove to be effective many are hoping businesses will be able to open up again, even if in some restricted form. We all know that 2020 won't have a normal summer season, but it is vital that the tourist sector is allowed to open for the holiday season to some degree, and this will depend on the level of movement possible come the summer.
The authorities expect a reduction in the number of international visitors, not from a lack of interest but due to travel limitations, and so are creating contingency plans that focus on promoting national and regional tourism for the interim. After the main fight against Covid-19 is won, the next phase will be on reactivating the economy both here and abroad, until we have reached a point of normality again, and can travel, work, consume and vacation as before.
A proactive reaction to an unexpected crisis
To help this process along and minimise the damage to the local economy and its speediest recovery, the Marbella town hall has created a plan of action centred upon 25 key steps that is called the Plan Reinicia – the Restart Plan. A sum of €130 million will be invested as part of its implementation, and the hard-felt message behind it is that: Soon we will be back together!
Here is a summary of the main elements:
Refunding or adjustment of public charges for goods/services affected by the lockdown – at the discretion of the town hall
A 25% discount on this year's IBI municipal property taxes for all types of real estate related to economic activity and employment
Tax deadlines and deferrals will be extended and seizures for tax debts will be suspended until 19th June
Temporary suspension of blue and green zone parking payments, halving of public transport capacity per vehicle, and refunds for payment of education-based public transport payments
Logistical, practical and psychological support (helplines extended) to support vulnerable groups, aid organisations and the public in general, including a tripling of the social services budget to €14 million
Economic recovery plan with €130 million fund towards employment creation and protection of SMEs (Small and Medium Enterprises)
50% discount on municipal IBI rates for large families
Removal of fees charged to businesses for use of public terraces and spaces
Support for the construction sector, including home renovations and hospitality-related work
Fitting out of sports halls for the homeless in Marbella and San Pedro, and creation of school canteen and home delivery emergency food service for vulnerable groups
Removal of fees charged to businesses for the use of beach facilities and spaces
€60 million local municipal investment plan aimed at improving infrastructure and generating local jobs
€2 million fund for grants and subsidies to freelancers and SMEs that have been affected by the national emergency, €14 million suppliers' payment fund and €2 million fund for the intensified promotion of Marbella tourism – all aimed at supporting local businesses and promoting/protecting employment.
At the time of writing, Estepona and Benahavis townhalls were yet to issue information regarding similar initiatives.
By Adam Neale | Property News | April 27th, 2020