The house of your wildest dreams
Kuma Construction is anything but your typical Costa del Sol building firm. It designs alternative and ephemeral architecture, inspired by nature, to create unique spaces that let the imagination run wild.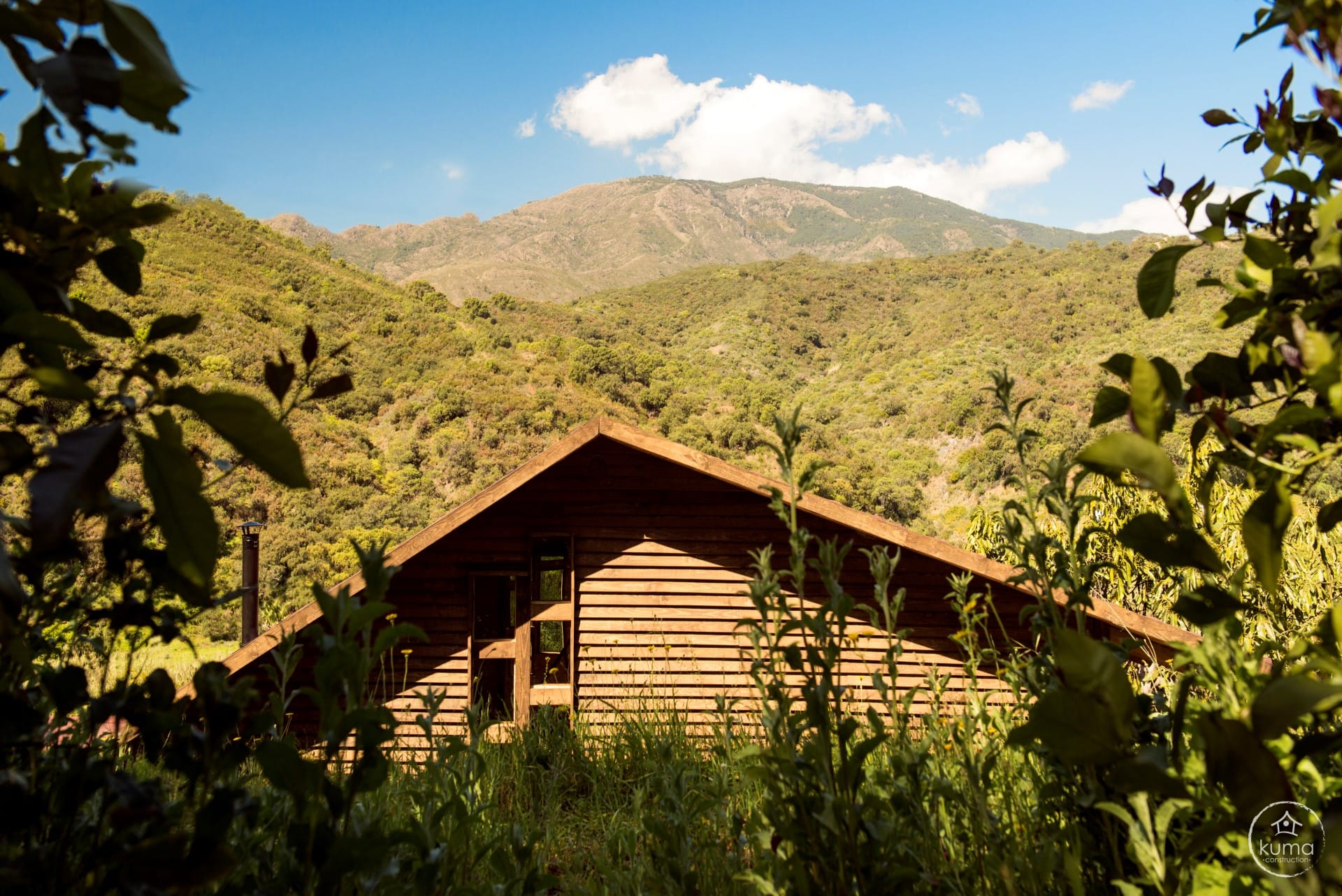 Room with a view: a mobile home in the hills
Ever dreamed of living in closer contact with nature, maybe in a home crafted by hand from natural materials? Or perhaps you picture your kids hanging out in a treehouse, making every moment of playtime an adventure? If you're the kind of person whose idea of what a building can be goes way beyond bricks and mortar, Kuma Construction may be just the people to help make your dreams come true.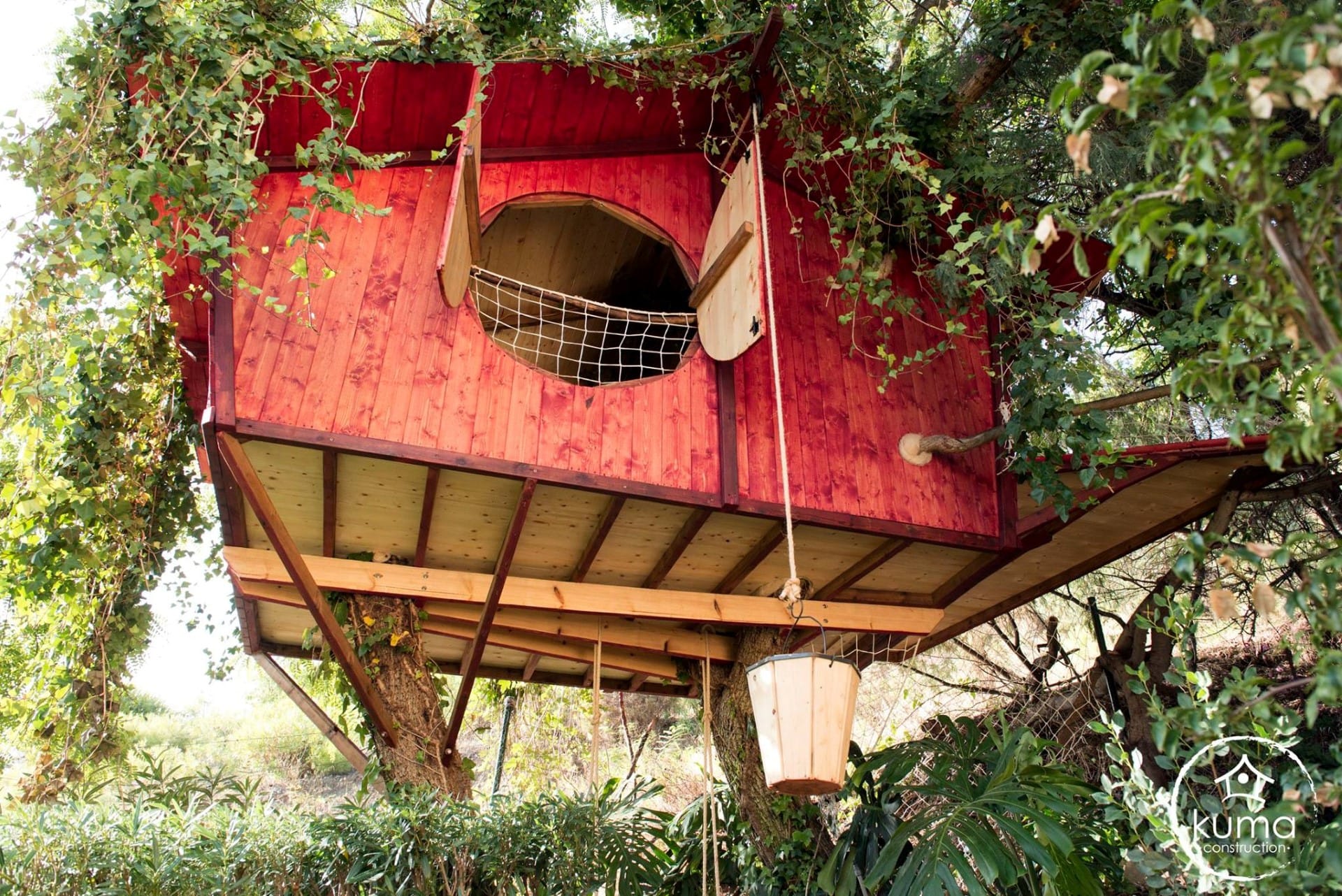 The envy of Tarzan: a house in the trees
Set up by Ismael Tomás and Martí Soler, who met just 18 months ago in the UK and decided to go into business together on their return to Spain, Kuma has already been involved with around 20 projects, not only on the Costa del Sol but as far afield as Cazorla and Ibiza.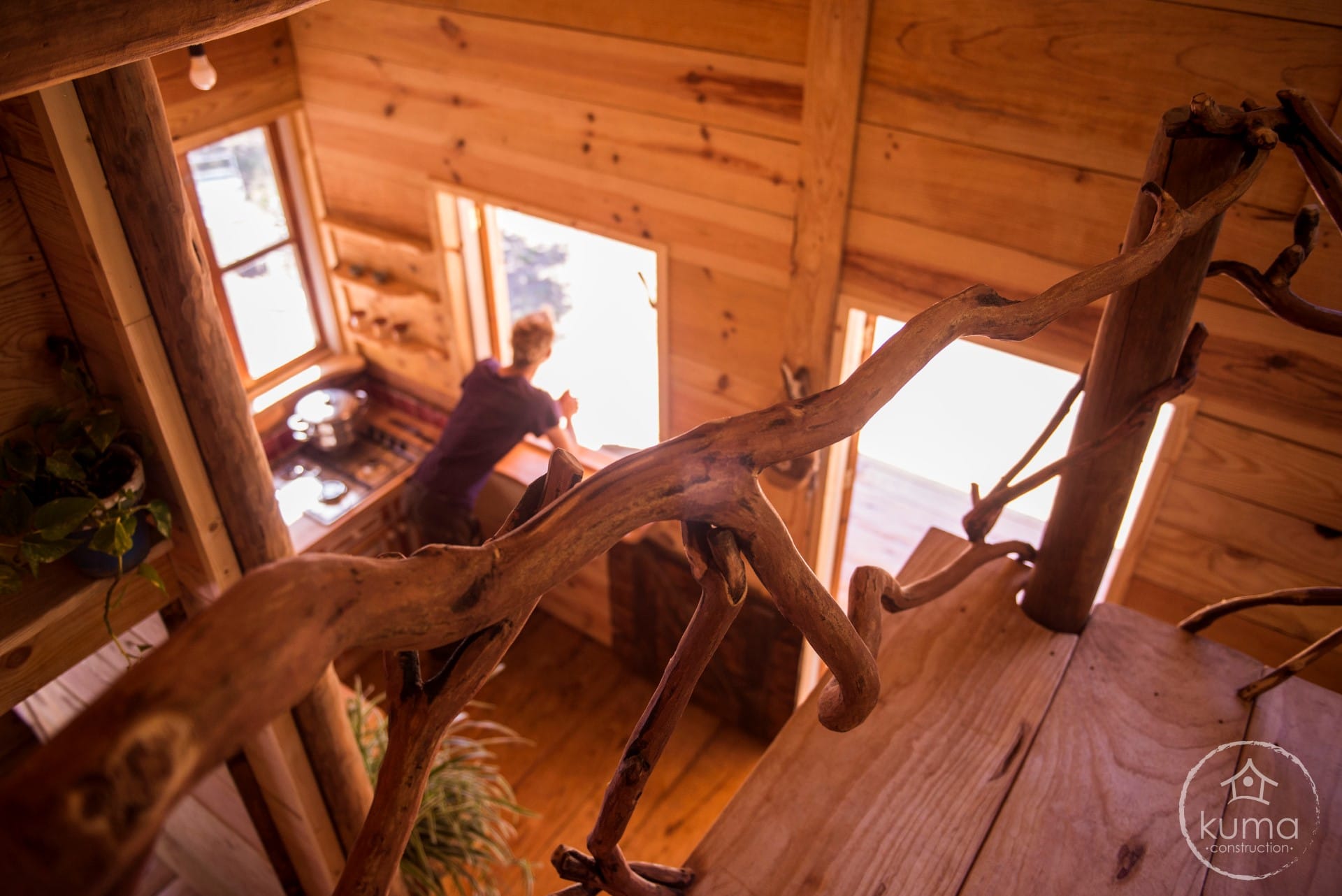 Climate control: open a window and get some fresh air
"Marbella has it all," Ismael believes. "Stunning natural surroundings, from the beachside to the mountains, all within easy reach of the town centre; a fantastic climate that makes you want to spend time in the fresh air; and an affluent, international clientele, some of whom still have a romantic streak."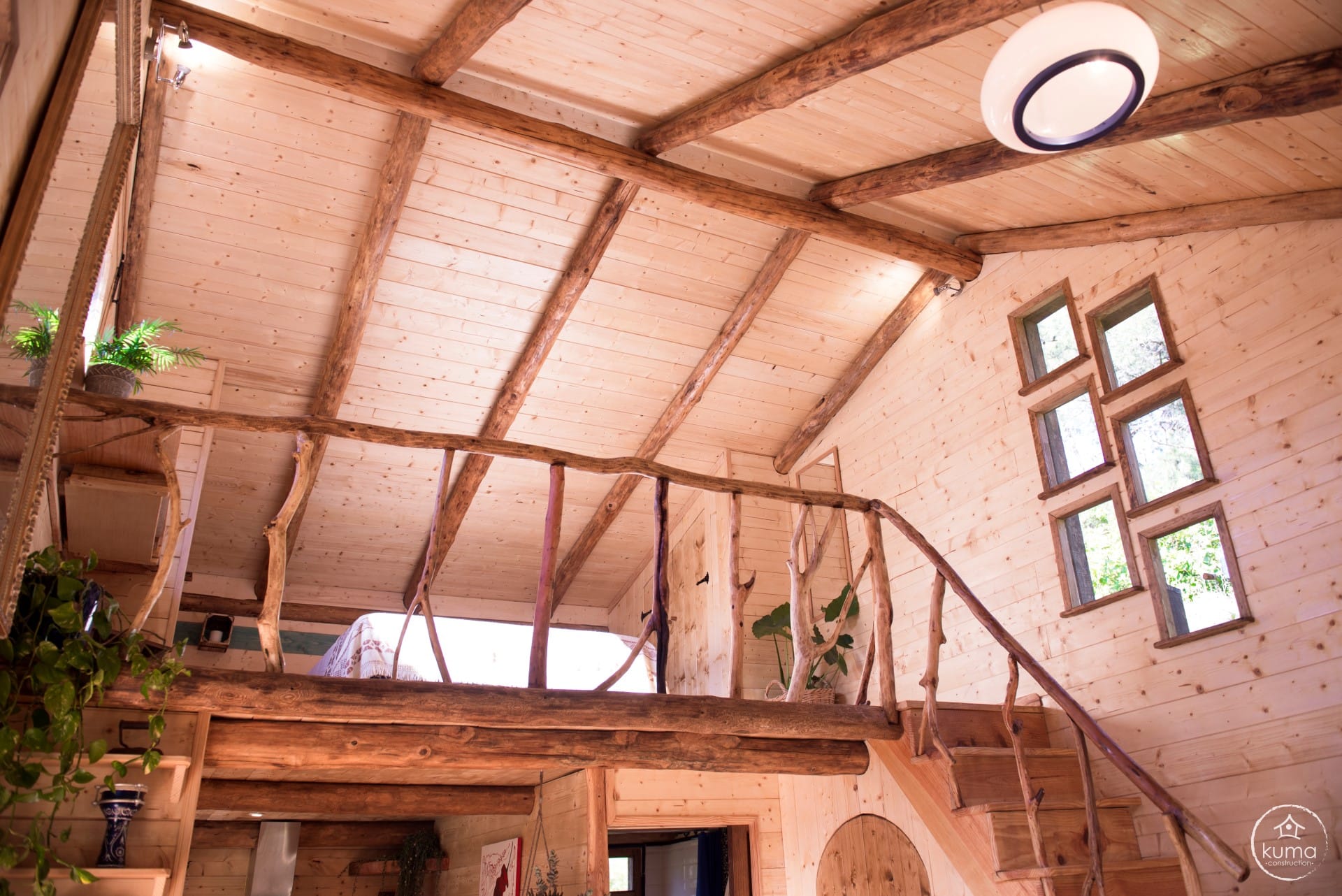 Woodn't it be good: the natural place to rest
Martí is an master carpenter by trade and an eco-builder by vocation, while Ismael studied 3D design and is an autodidact photographer. Both partners share an interest in alternative – like adobe bricks and bamboo – and reused materials that give an one-off, organic feel to their work, in contrast to the mass-produced anonymity of much modern design: "Going shopping is not the same as making something," Ismael insists.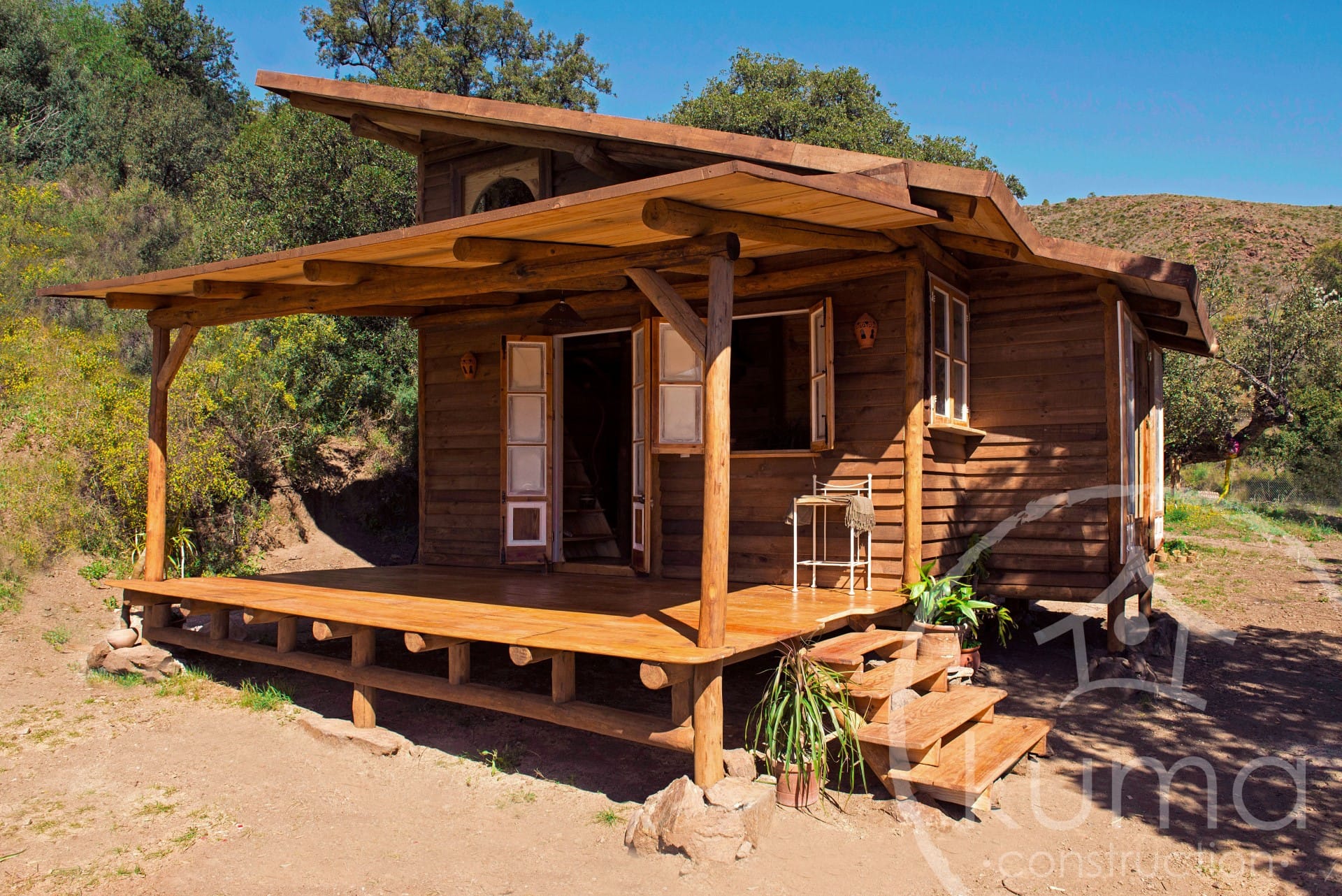 Libertad: Self-sufficient living in the Alcornocales
Together, they have built everything from a self-sufficient house in the heart of the Alcornocales Natural Park, to a 40m2 mobile home in the hills behind Marbella, and a treehouse with a canopied terrace in La Zagaleta. This March, in two days and with the help of a handful of volunteers, Ismael erected an ephemeral shade structure from used pallets, inspired by the shape of Romanesco broccoli, at Marbella's Arboretum Foundation.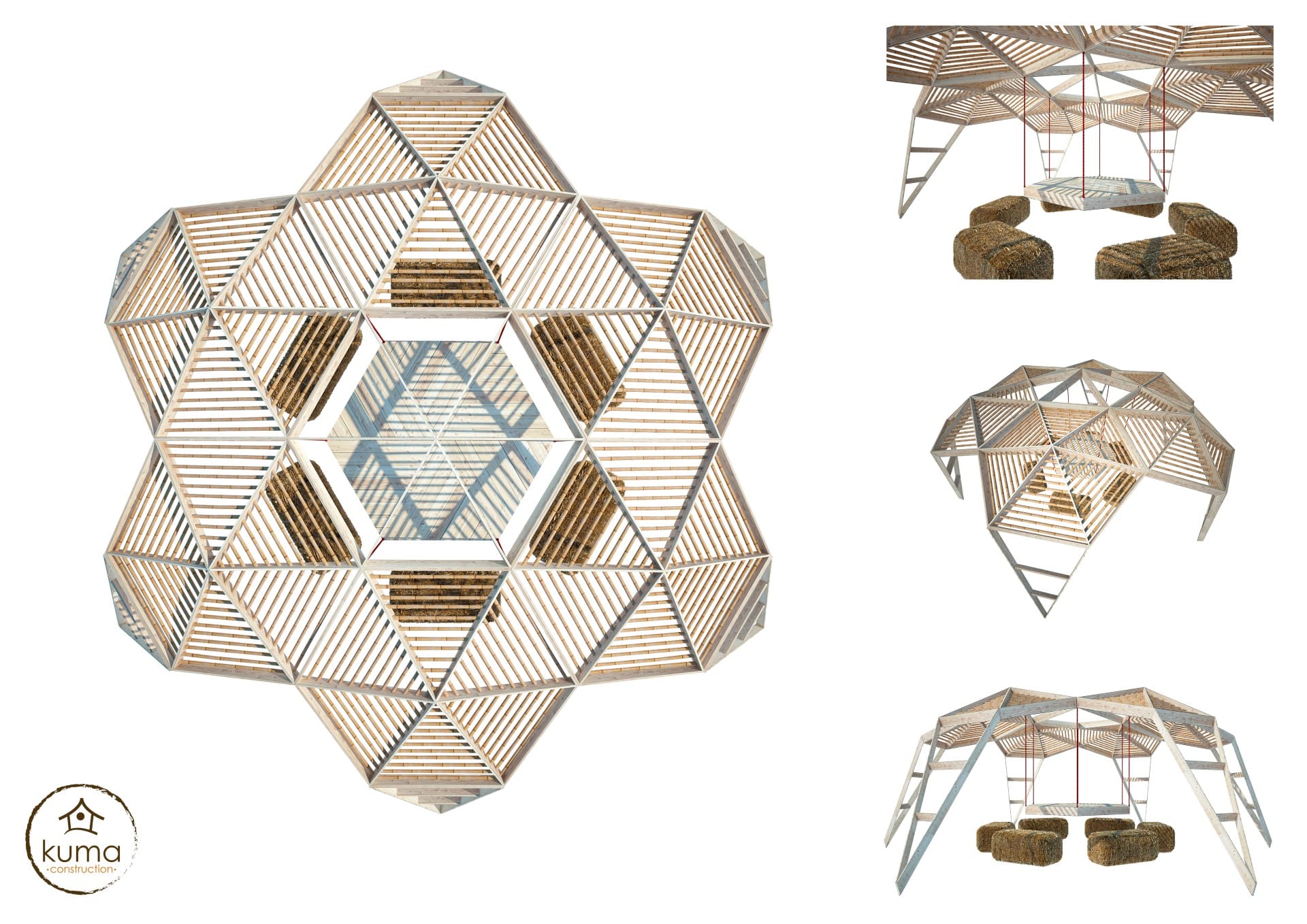 Stand fast: a broccoli-like sunshade, made in 48 hours
Using sustainable sources of building materials, relying on local partners and providers – such as the sawmill in Jubrique that supplies most of their timber – and selecting eco-friendly solutions, where possible, that won't harm the environment or clients' health, Kuma Construction's credo is a combination of "experimentation, hard work and respect," Ismael sums up. "Best of all, we love what we do."
By Adam Neale | Property News | June 26th, 2017