In response to growing demand the Terra Meridiana team has created a personalised homebuilding service that provides full support for private homebuyers who would like to design and build their own dream home on the Costa del Sol. This service – which helps you through the process, from sourcing land and obtaining building licences through to design, construction, landscaping, décor and final delivery – also extends to investors looking for projects to develop.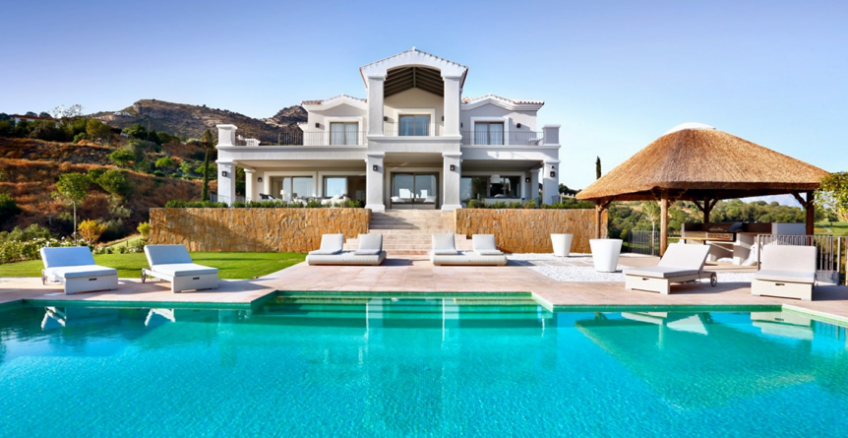 Terra Meridiana's homebuilding service is tailored to your needs and offers the peace of mind that comes from working with longstanding professionals with in-depth knowledge of the local market and a reputation for quality and integrity.
What's more, we don't just guide you through the whole process, but as we see the project through your eyes we recognise the issues and details that are important to you, and make sure things comply with your wishes.
The service offered is bespoke and modular, meaning that we can take on as much of the work as you would like, consulting, advising and supporting you as the active party or indeed managing the entire process on your behalf if you don't have the time or inclination to do it yourself.
A service for developers and self-builders
Terra Meridiana has the ability to be there for the entire design, construction and development cycle, from finding and acquiring the right plot, sourcing the best architects, builders and other professionals to work with, to managing the entire construction process, including snagging, furnishing, landscaping and also marketing and sales should it be a commercial project.
The service applies to a wide range of scales, both large and small, including also renovations of individual homes or the installation of new bathrooms and kitchens. While we don´t offer traditional project management – we prefer to leave specialised jobs to the best qualified professionals – the value we offer our clients is someone who ensures their interests are safeguarded during the project.
Why building your own home – for holidays, investment or as a permanent residence – makes sense
Clients may decide to build, rather than buy, a new property for any number of reasons, but perhaps the most common one is that they have looked and failed to find the perfect home to suit their needs.
Though there are currently many modern properties available in and around Marbella, a lot of people have the dream to create a property that perfectly suits their needs and embodies their sense of style, beauty and happiness.
It is a privileged, creative process in which you can give shape to the ideal expression of your preferred lifestyle in a setting and climate that is perfect for it, but unless you are experienced in construction or development it is important to work with people who are.
They will take most of the hassle and responsibility from you, so that you can enjoy the creative process. This includes sourcing the right plot of land (at the right price), designing, building and fitting a home to schedule and budget, and leaving you to enjoy your new home trouble-free.
In the long term, capital invested wisely in an appreciating asset like land, to which value has been added through a new quality home, adds up to a very safe investment. In today's market, there are plenty of tired and outdated properties available, but demand for new homes, with the latest luxury amenities, is greater than we have ever seen during the past decade.
If you are interested in building your own home, or improving one you already own, contact us about our tailored services.
Originally published in June 2014, updated by Adam Neale July 2018
Completed Projects
Villa Mozart: new-build, contemporary villa in Sierra Blanca, Marbella
Heaven 11: new-build, modern villa in La Zagaleta, Benahavís
Villa Camoján: new-build, modern villa in Cascada de Camoján, Marbella
Las Cascadas: extension and updating of traditional villa, El Madroñal, Benahavís
Villa Tranquilla: traditionally-designed villa in Marbella Club Golf Resort, Benahavís
Villa Oasis: project using an existing structure, La Almenara, Sotogrande Alto
Villa Alquería: new-build, contemporary villa in Los Capanes del Golf, La Alquería