First established in 1962 by American entrepreneur Joseph McMicking, Sotogrande is the largest privately-owned residential destination in Andalucía. Having fallen in love with this beautiful coastal spot close to where the Mediterranean and Atlantic meet at Gibraltar, McMicking and his wife bought five farms on both sides of the Guadiaro River to create the core of what is today Sotogrande.
His dream was to create one of the finest, most exclusive luxury residential and leisure destinations in Europe – and he succeeded. Today, Sotogrande is home to around 2,500 people year-round, but as many of the exclusive properties in the enclave are used mainly as holiday homes, the population can swell to around five times that number during the summer.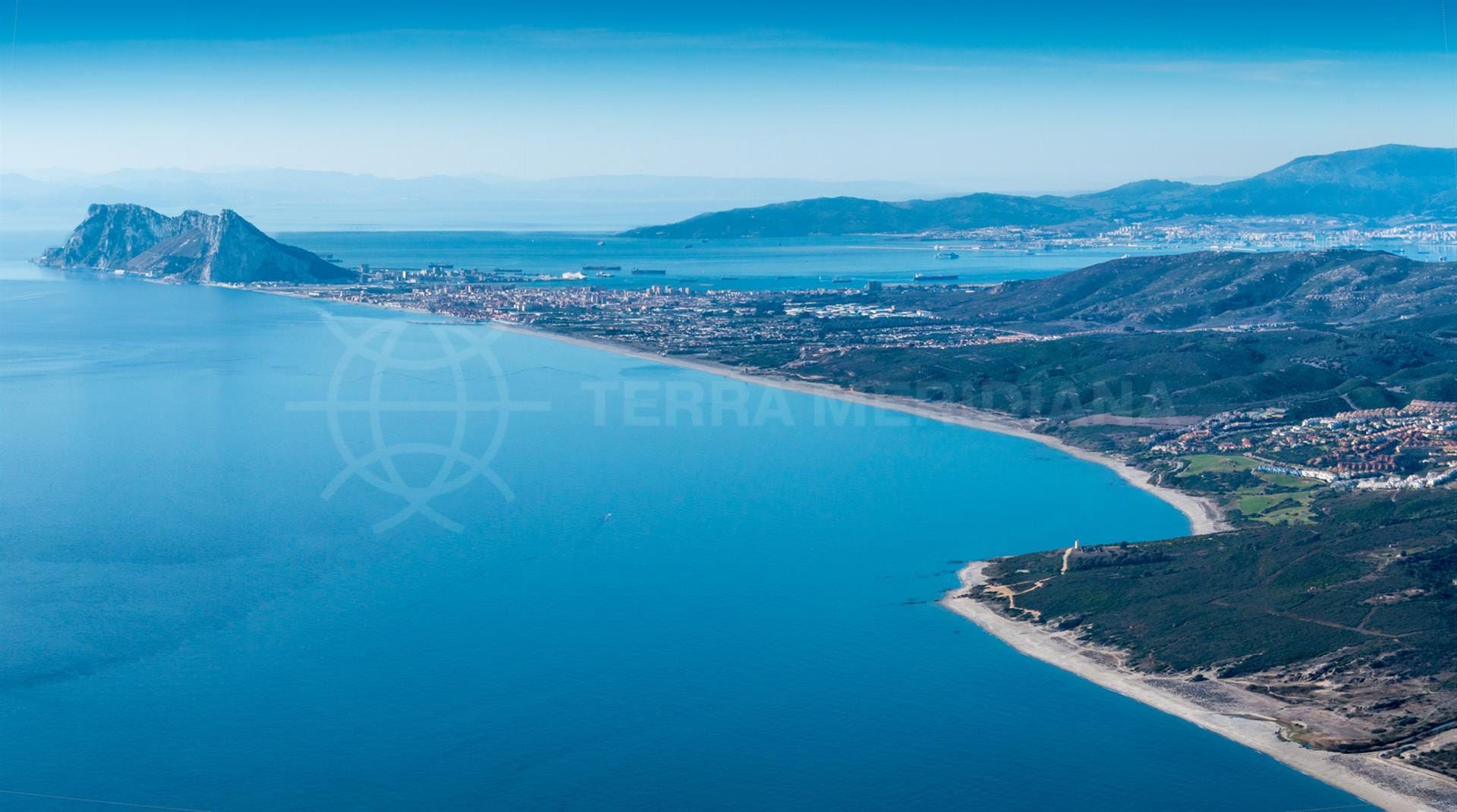 Space and beauty
Following a sandy shoreline with beautiful sea views, Sotogrande also borders a river area rich in wildlife that has now been designated a protected natural zone. From here the 20 square kilometre estate – unique in Andalucía for enjoying a master plan layout with broad, well-kept streets, lush green zones and complementary development – follows verdant golf courses into softly undulating terrain.
With lovely views over such prestigious golf courses as those of Valderrama – host of the legendary 1997 Ryder Cup – the Real Club de Golf Valderrama, and the Almenara, San Roque, La Cañada and La Reserva golf clubs, Sotogrande is surrounded by countryside and near villages such as Torreguadiaro, Guadiaro and the town of San Roque, within whose municipal boundaries it falls. At 25 kilometres from Gibraltar and its international airport, Sotogrande is only half an hour removed from Marbella (reached via exits 184 and 185 of the AP-7 motorway) though it falls within the province of Cádiz.
The main hub of social life is the charming marina, with its yacht club, restaurants, boutiques and cafés set below luxurious berth-side apartments. Sotogrande is also a keen equestrian centre, with a first-class riding school and the internationally renowned Santa María Polo Club, host to major polo events attended by royalty yet stylishly understated and easy-going in ambience.
The coastal area near the sandy beaches and the Real Club de Golf Sotogrande is close to the marina and also home to a series of excellent racquet clubs, chiringuito beach bars and beach clubs, and is marked by luxurious private villas set upon peaceful, leafy streets. Almenara, Valderrama, La Reserva and the San Roque club exude a country club atmosphere surrounded by nature and views, where you find beautiful villas and also a fine selection of luxurious apartments and townhouses set in-between the fairways. Close by are the excellent clubhouses and the Almenara Spa Hotel, the NH Sotogrande Hotel and the Club Marítimo de Sotogrande.
A beautiful lakeside beach club complete with sandy lagoon has just been opened at the La Reserva Golf clubhouse, and while close to medical facilities Sotogrande is also home to the first-class Sotogrande International School, one of the finest of its kind on the Costa del Sol.
Properties in Sotogrande start from around €300,000 for apartments and townhouses located close to the marina and golf courses, large building plots in developments like Almenara Golf are occasionally available from €750,000 upwards, while the villas on offer range in price from €600,000 in the developments farthest from the beach to expansive front-line golf estates in the sought-after areas like La Reserva, where prices can easily top €5 million. The Seven, one of the most luxurious private villa park communities ever seen in southern Spain, is taking shape in La Reserva, where prices will exceed €10 million.
Terra Meridiana has some wonderful properties to offer in this delightful area of the Costa del Sol, contact us to find out more!
Originally published in June 2014, updated by Adam Neale July 2018