Golden opportunities on the Marbella Golden Mile
Each town and city has an area that stands out from the rest in terms of exclusivity and bearing, even a luxury destination such as Marbella, where the Golden Mile is very much the place to be – or own a property.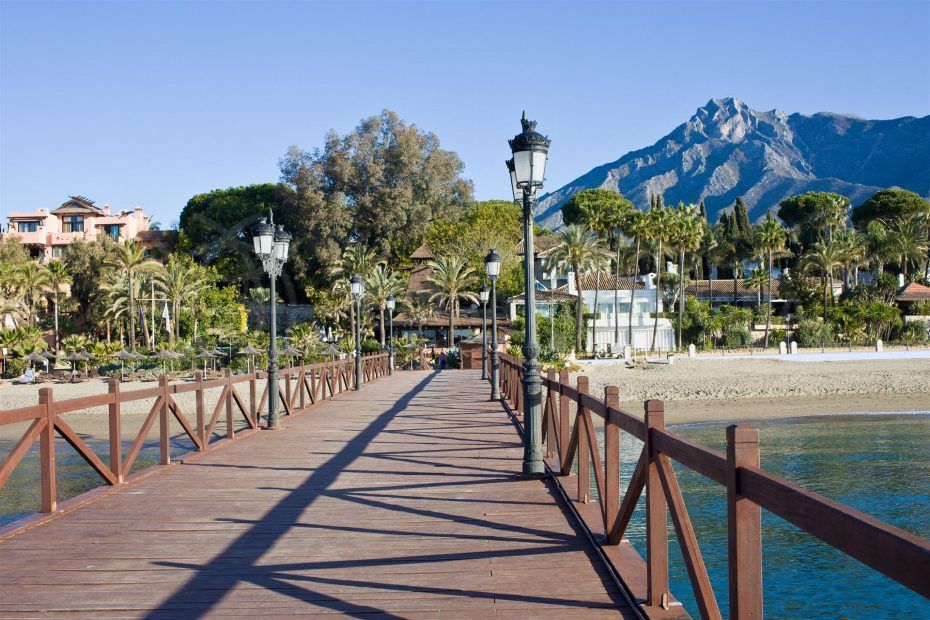 The Golden Mile has always been the finest address on the Costa del Sol because it was at the heart of Marbella's reputation as an international luxury jet-set destination. The palm-lined avenue that extends in its purest from from the Marbella Club Hotel to the glamorous Puerto Banús marina, is lined on one side by exquisite beachfront villas and penthouse apartments overlooking both the Mediterranean Sea and an exclusive stretch of beaches, shorefront cafés and trendy beach clubs.
The Marbella Club and Puente Romano hotels are at the heart of this area, which extends inland into the gently undulating hills leading up to the base of Marbella's other landmark – La Concha Mountain. There they encompass the villa suburbs of Rocío de Nagüeles, Sierra Blanca and Cascada de Camoján, but the area immediate north of the 6.5 kilometre Golden Mile avenue offers select residential areas where beautiful villas and exclusive apartment complexes are surrounded by lush greenery, overlooking both sea and mountain.
They enjoy total peace, privacy and gated security within close reach of Puerto Banús, Marbella town centre and also the many golf courses, racquet clubs, beaches and international colleges of the Marbella area. The apartment complexes in gated communities offer a convenient, more compact alternative to the refined villas on frontline beach or golf locations within the Golden Mile, making this the site of many of Marbella's finest homes and also – especially along the beachfront – the site of its highest square metre prices. Such is the demand for beachfront property for sale on the Golden Mile in Marbella that it actually exceeds supply, so homes here are snapped up quickly.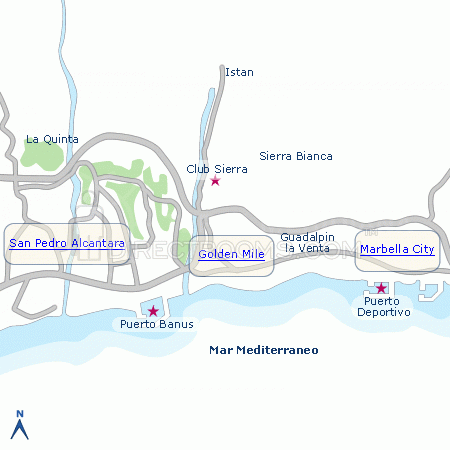 If you are looking for a home or buying to invest, a deciding factor will always be property's surroundings. The Golden Mile is divided by the N340 road, on both sides of which hotels, golf courses, shops, and a great collection of fine dining restaurants abound. Beach-side residences to the south of the road are now long-established, while there are both new developments on promotion and older properties changing hands on the foothills to the north. The Golden Mile's residential living areas are listed in the menu to the left; and you can click on each area for an individual description – or contact us for further information and to arrange personal viewings.
Originally published in December 2012, updated by Adam Neale December 2018
By Adam Neale | Property News | December 13th, 2018
Related Posts
Opportunities on the Marbella Golden Mile