Villa Agata: incredible contemporary property in La Zagaleta takes shape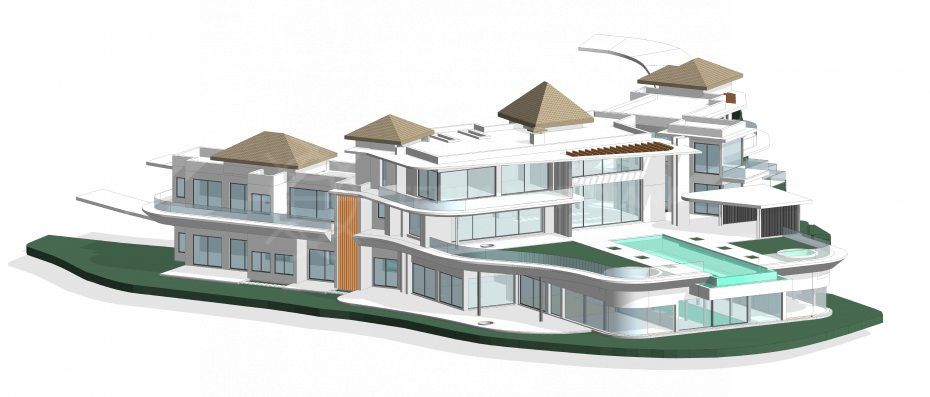 This incredible new-build villa, located in one of the most sought-after residential developments in Europe, will set the bar even higher for what is possible in luxury real estate
Named for the iconic Lamborghini factory in Sant'Agata in Italy, Villa Agata is a brand-new villa development in La Zagaleta. When completed, the imposing contemporary residence will become one of the biggest and very best homes ever built in the exclusive resort that is, in itself, arguably the prime location for real estate on the Costa del Sol.
Standing on an elevated plot, close to the North Entrance, Villa Agata will boast 3,500m2 of living space laid out over three floors and two wings, together with extensive terraces. The dramatically designed villa will be equipped with every luxury imaginable: indoor and outdoor swimming pools; a wellness area and spa; and a car showroom fit for a sizeable collection.
Keep up to date with progress on Villa Agata
Terra Meridiana has been following every detail of the build since Villa Agata broke ground and will continue to post regular updates, as part of our Case Studies section, until the property is completed.
As soon as the land was prepared, the retaining walls put in place and access to the plot made ready to receive heavy machinery, construction of the reinforced concrete structure began. The sheer quantity of framework and materials required to build such a complex home is clear: this is far from your average home!
As the build continued and landscaping of the retaining terraces began, Villa Agata has really begun to take shape. Seen from above, you can appreciate the scale of the villa itself, as well as the enviable position it occupies, offering uninterrupted views of the surrounding hills and countryside, all the way to the Mediterranean coastline.
Watch this space to keep track of progress on Villa Agata in the next few months, as the next stages of its development continue. And don't forget to check out the gallery to see how it will look once completed or contact us, if you'd like to find out more and arrange a visit to see the property for yourself.
By Adam Neale | Property News | May 25th, 2021