Top Marbella Areas – La Zagaleta Golf and Country Estate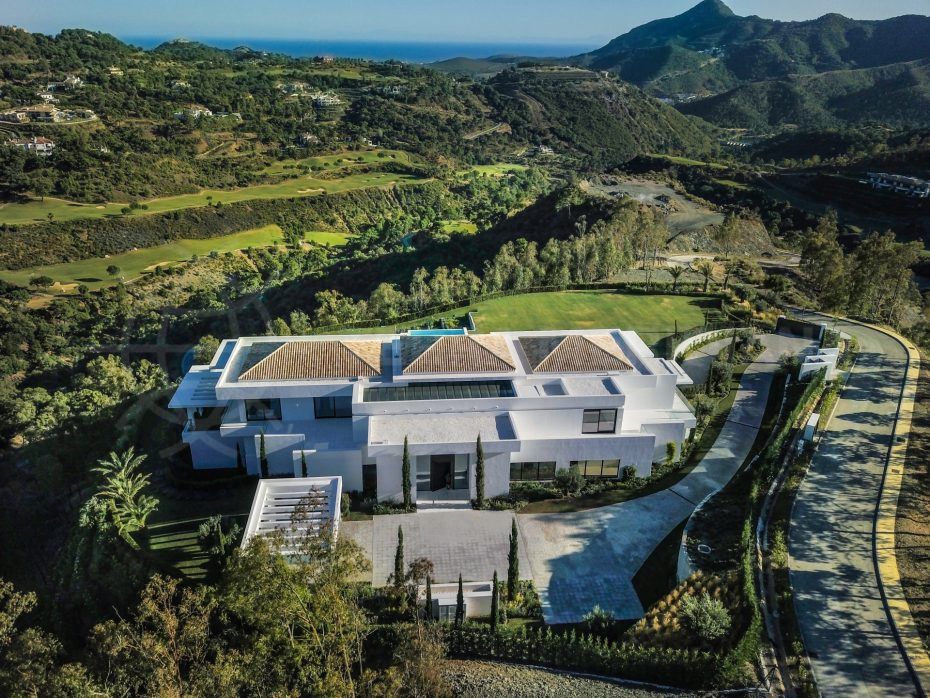 Where in Marbella could you be ten minutes from its beaches, shopping, dining and leisure facilities, and yet enjoy abundant space, privacy, luxury and mesmerising views in the midst of beautiful natural scenery? The answer is La Zagaleta.
The rich history of La Zagaleta
This wonderful domain of 900 hectares was once part of an even larger hunting estate that hosted royals, aristocrats, ministers and business tycoons. In the 1960s it was acquired in its entirety by Thierry Roussel, heir of a French pharmaceutical family and later father in law to Christina Onassis, whose daughter Athina spent much of her childhood in the summer villa that was built here.
Roussel would later sell off the part that was to become La Zagaleta, and after a particularly colourful time during which it was owned by Adnan Kashoggi, the gated country club we know today began to take form when Enrique Pérez Torres, a Spanish banker based in Switzerland, converted it into a select living environment. The original planning foresaw the construction of 3,000 properties here, but with a vision in mind, Enrique Pérez changed the development to encompass a maximum of 420 ultra-luxurious villas set upon expansive private grounds, surrounded by a cordon sanitaire of natural terrain. At present there are approximately 250 villas built in the estate. Most of the best plots are already built upon although there are still some exceptional plots for sale. To secure the very best of plots in some cases it is better to buy an existing property and knock it down and build a new one.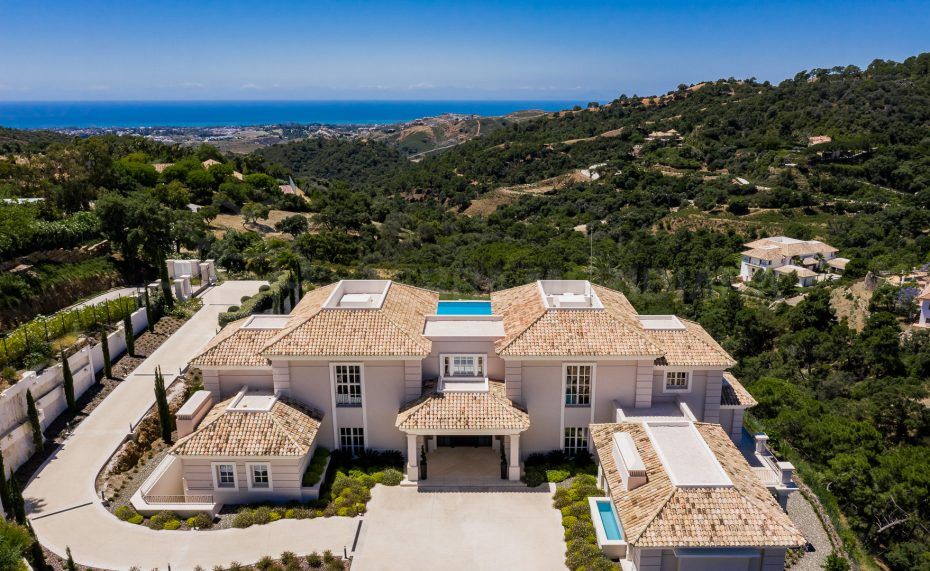 Added to this was a standard of amenities and concierge services to suit homes standing on between 3,000-10,000m2 plots, all complying with the aesthetic principles laid out at the beginning. The result is one of the most exclusive residential country clubs in Europe, where homeowners enjoy magnificent views to Marbella, the sea, mountains and overlooking two carefully manicured golf courses. The country club offers a refined environment with an excellent restaurant, grocery store, accompanied by a state-of-the-art equestrian centre, as well as wonderful hiking trails through nature.
There are only villas for sale in La Zagaleta, ranging all the way up to what can only be called mansions. Indeed, many of the most important properties in Marbella can be found here, varying greatly in style and amenities, but always meeting the very highest standards, as one would expect in a country club where business tycoons and famous names such as George Clooney, Zinedine Zidane and HughGrant own a home.
Contact us now if you are interested in buying property in La Zagaleta.
By Adam Neale | Property News | January 24th, 2021
Related Posts
Exceptional Properties for sale in La Zagaleta