Nueva Andalucia - Mini Guides
Nueva Andalucia Lifestyle Guide
Situated just inland from Puerto Banús, Nueva Andalucía is one of the coast's most popular residential areas. It lies in the foothills of La Concha Mountain, providing its inhabitants with spectacular views of both the landmark peak and down to the Mediterranean Sea. This part of Marbella features a relatively new construction, and although it is not a 'town' it has all the amenities of one. You'll find yourself within walking distance of Puerto Banús and a ten-minute drive from Marbella or San Pedro Alcántara, in an ideal spot to live or holiday if you want to have access to the coast's vibrant nightlife, beaches and sports activities.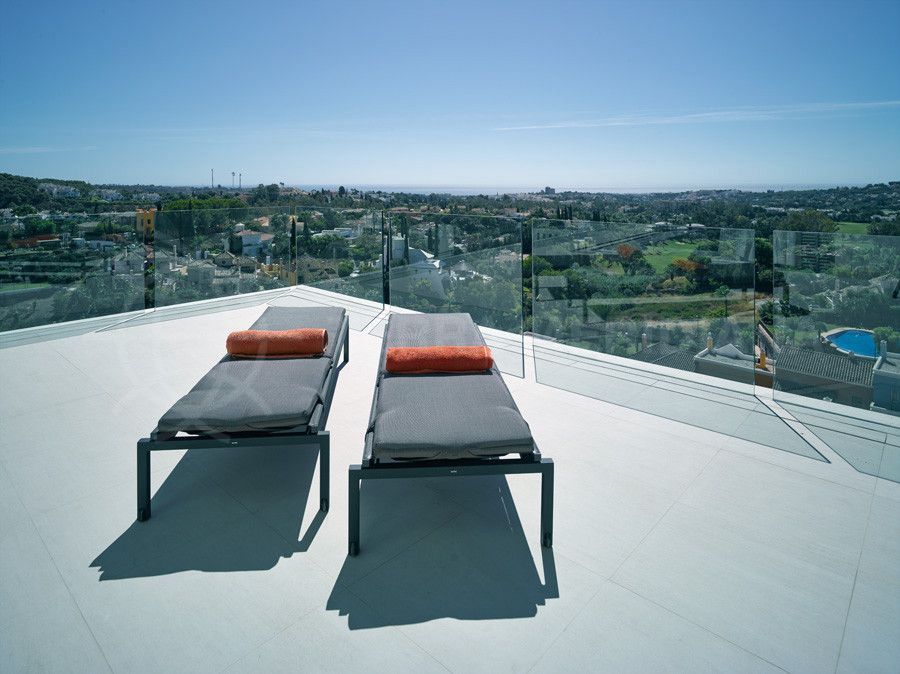 Golf courses
The Golf Valley lies at the heart of Nueva Andalucía and the choice of courses in this area is a key reason for its popularity with avid golfers. Four of the best courses in southern Spain are located here: Las Brisas, Las Naranjos, Aloha Golf and La Dama de Noche. Between them they offer the golfer challenging courses and spectacular scenery with the added benefit of excellent clubhouses that contribute to the area's social life.

Leisure and fitness
The Casino Marbella in the H10 Hotel is one of the area's longstanding attractions that hosts poker tournaments as well as being one of the places to visit for a night out. If you just want to drop in for a drink and discover what the casino has to offer, please be sure to take your passport or driving licence as ID, and note that the dress code excludes wearing shorts or sports shoes. Centro Plaza, adjacent to the bullring, is home to both the Plaza Gym and Urban Steel gym, as well as a dance studio. Nearby are a Multisports Club and Real Royal Padel Club. The Multisports Club offers tennis, padel and football as well as play areas for children.
Shopping and salons
Nueva Andalucía is home to supermarkets, including an overseas branch of Iceland, as well as a luxury delicatessen or two. One of the best known of these is Kobe Gourmet Deli and Butchers, where customers can buy top grade meat products, as well as prime olive oils, wines and other deli products. Centro Plaza features a number of boutiques although the area's proximity to Puerto Banús means that most residents walk or drive to the port's shops for fashion and household purchases. The area is also renowned for its hairdressing and beauty salons, and visitors or residents find there is no shortage of places offering a wide range of treatments. Added to this, Saturday in Nueva Andalucía is the day that the area around the bullring and Centro Plaza turns into a very popular street market selling everything from antiques to handbags. If you're looking for quality leather goods, a Moroccan rug or a pair of handcrafted earrings, get to the Saturday market before 2pm.
Eating out
Nueva Andalucía is rightly famed for its fantastic selection of high quality restaurants and bars. La Sala attracts a celebrity crowd, whilst Terra Sana has been serving those who want healthy eating for well over a decade. Steak lovers are well catered for at the likes of Vovem whilst there are many excellent Japanese, Thai and Indian restaurants in Nueva Andalucía too, and its popular bars. 
Centres of education
Nueva Andalucía also has Aloha College, a highly respected international school catering for children from nursery to university entrance, and is within a short driving distance of other international and Spanish schools in both Marbella and San Pedro Alcántara.
While Nueva Andalucía is primarily residential, it does include natural features such as Turtle Lake, a small but attractive area that is home to many breeds of water birds and an ideal picnic or dog walking spot. The area is well located for exploring inland nature as well, being within a convenient driving distance of historic Ronda or the pueblos of Ojén and Monda.
More about Nueva andalucia
Latest articles about Nueva Andalucia