The timeless appeal of La Zagaleta property
Nestled in the hills above Marbella – overlooking the entire shoreline and the Mediterranean Sea across to North Africa – La Zagaleta is one of the most exclusive private residential country clubs in Europe.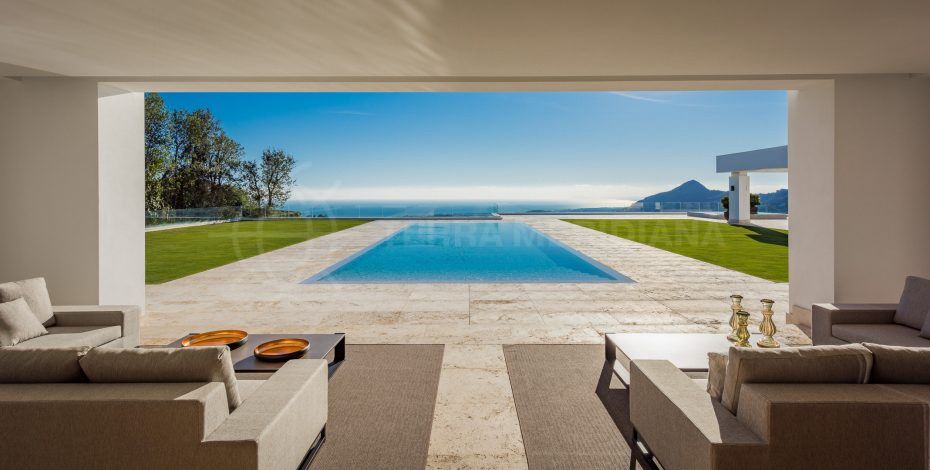 Once an aristocratic hunting estate and then the private domain of first Thierry Roussel and then Adnan Kashoggi, it has since become the prime address for HNW individuals looking for comfort and style within an oasis of natural beauty.
Security and privacy are two other key elements that La Zagaleta property offers, for this is a gated community whose facilities – which include helipads, private concierge service, a tennis club, two 18-hole golf courses and an excellent clubhouse and fine dining restaurant, an organic produce shop and a prestigious riding school – are for residents and their guests only.
The resulting ambience is a refined one, with international celebrities and businesspeople rubbing shoulders, but only when they want to, for the spacious, luxurious villas and mansions at La Zagaleta are surrounded not only by landscaped gardens, but each have an expansive buffer of private natural land. This ensures peace, privacy, space and also an abundance of the greenery for which La Zagaleta is so well known.
A country estate near the Mediterranean Sea
Though ensconced within a paradisiacal setting surrounded by hectares of wooded hills, cascading mountain streams and stunning views, owners of La Zagaleta property are never far away from fine dining restaurants, shops, cafés, international schools, clinics and a host of other facilities offered in the Marbella area. This includes the beaches of Marbella and Puerto Banús, which are just ten minutes away—yet once in your own home you're in a personal domain.
Elegant driveways lead to villas engulfed in greenery, with stunning mountain, golf and sea views in a natural zone where deer roam freely in the valleys between properties. It is an environment that offers the best of all worlds, and which gives villas in La Zagaleta timeless appeal.
By Adam Neale | Property News | April 3rd, 2020