Marbella Golden Mile - Mini Guides
The Golden Mile – Marbella's best address
In Marbella there is no more classic or chic address to have than the Golden Mile. As anywhere, this select area can be divided into various sub-areas with different characteristics and where different kinds of homes can be found within a broad price range, but the crème de la crème remains the beachside section, with its grand frontline beach mansions, penthouses and apartments.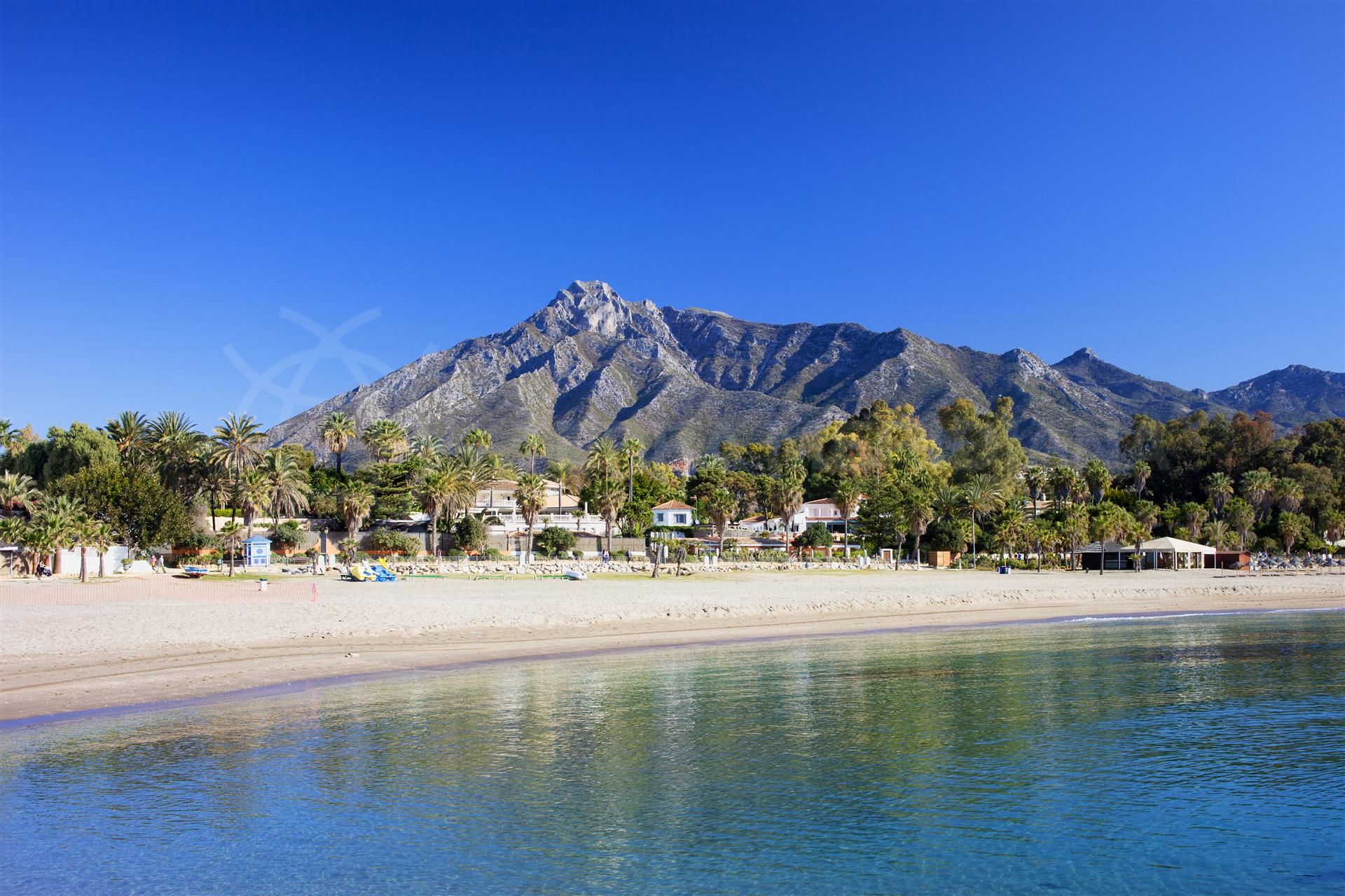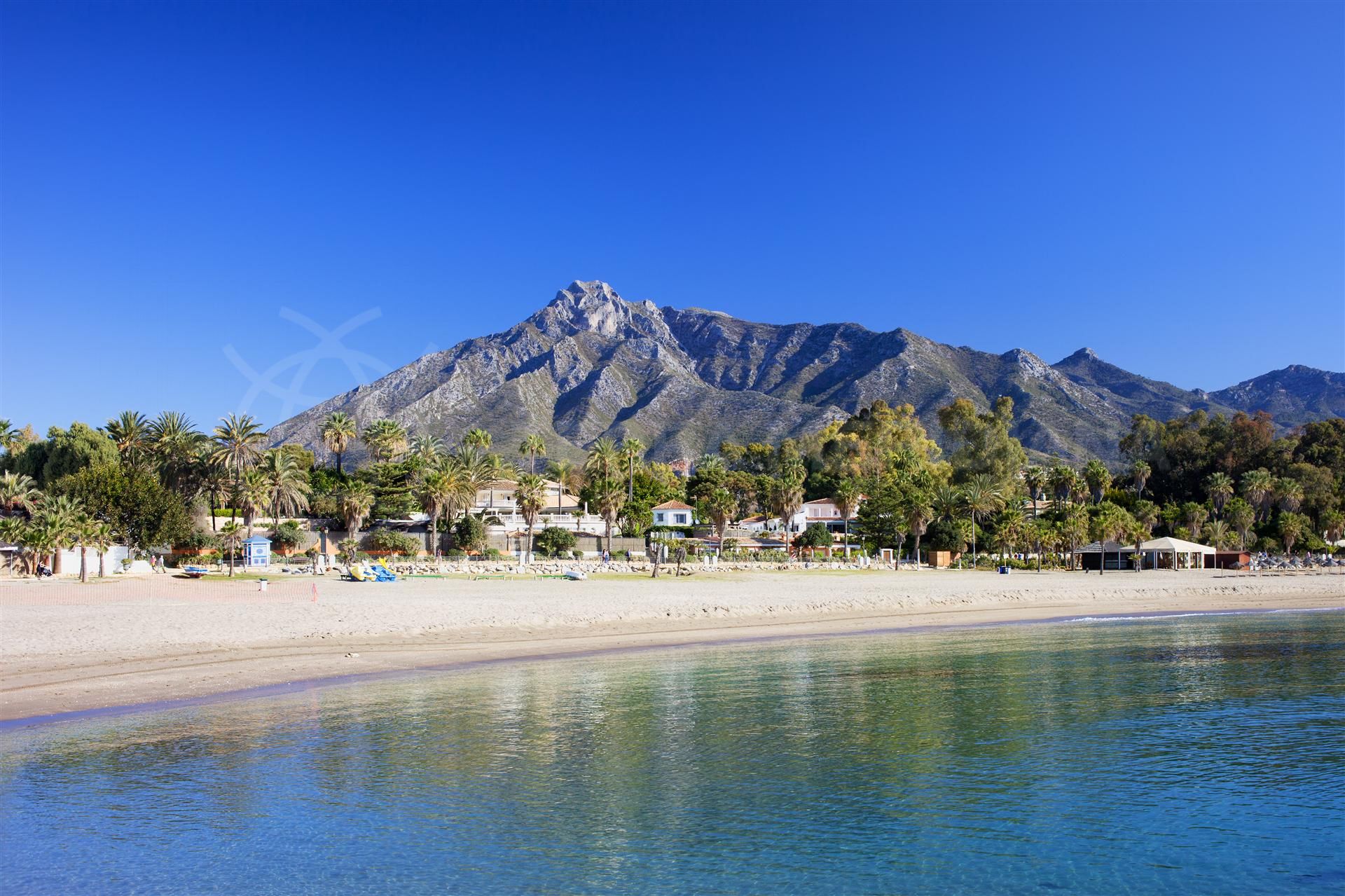 Here you will find many of the most luxurious properties in Marbella, including first line villas with direct access to sandy beaches and panoramic penthouses set within the tropical greenery of exclusive complexes complete with their own spa, security and concierge services. The Golden Mile is defined as the boulevard that runs from Marbella town to Puerto Banús, with a coastal pathway also connecting the two and continuing beyond, and it is also the location of the iconic Marbella Club and Puente Romano hotels.
These two luxurious resort hotels set the tone for living in the area, with five-star deluxe dining options, nightlife, beach clubs, boutiques, art galleries, salons, spas, tennis clubs and events. But for all this, the Golden Mile also offers exquisite privacy and security, often with restricted access for residents only into its tranquil, leafy streets within a few steps of the beach.
Properties of the Golden Mile
A fine example of the ambience and views characteristic of this address is this beachside bungalow villa in El Oasis Club, which appears to merge with the spectacular coastal scenery of sea and sky. It perfectly represents the glamorous lifestyle feeling of the Golden Mile, while this seafront apartment in Oasis de Marbella has the select look and atmosphere of living within a private beach club.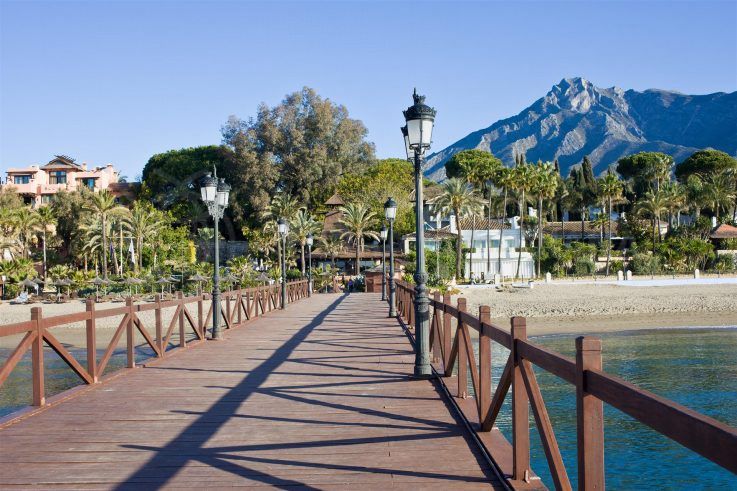 Las Cascadas is a good example of an exclusive Golden Mile apartment complex on the inland side of the boulevard, surrounded by luxurious gardens, space, resort amenities and views. Casablanca is a sub-area of the Golden Mile that offers a superb location and privacy, paired with such homes as this beachside villa for sale, while this newly built modern property in Rio Verde offers the chance to live at the western end of the Golden Mile, near the expansive beaches of Puerto Banús.
Contact us for more details about the top address in Marbella' Golden Mile.
More about Marbella golden mile
Latest articles about Marbella Golden Mile