Estepona: Garden of the Costa del Sol
Estepona's town council has voted to refurbish another 11 streets within the seaside town's historic centre as part of its plans to make Estepona the Garden of the Costa del Sol.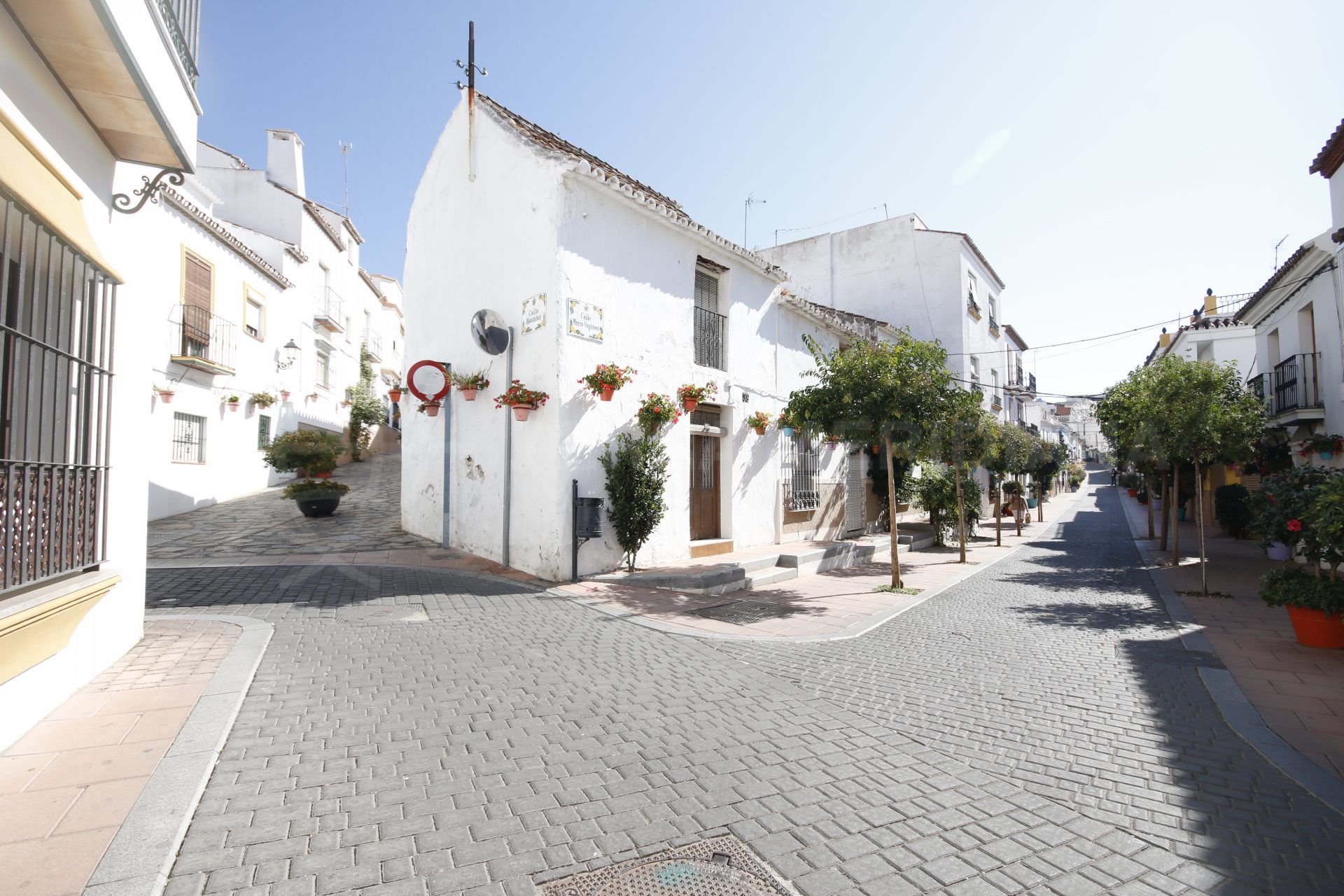 Recently we wrote about the new Cultural Centre, which will join the new theatre and other attractions in bringing more tourists to Estepona, as well as making it an ever more desirable residential area. The plans to revive the town's fortunes began with the painting and planting of 120 residential streets in the old town. Residents and visitors hailed this as a great success and now they are extending the beautification programme to the following streets: Belén, Cristo del Perdón, San Juan, Valladolid, Barcelona, Goya, Granada, Isaac Albéniz, Castañuela, Félix Rodríguez de la Fuente and Lope de Vega. Altogether, the project covers an area of at least 10,000m2.
The project in its entirety has been awarded to Técnicas Gades S.L., with a budget of 36,294 euros. The works are being co-financed by the European Regional Development Fund and Estepona town council, which is contributing 20% of the funds.
Once the initial phase is completed, other works will be tendered out for paving and street furniture. There will be some rearrangement of space to remove any architectural issues that might arise, and garden and tree planting will be designed with the aim of making Estepona a sustainable urban environment.
Estepona esta mejor
The initiative is the most recent stage in the remodelling of Estepona, which began in 2012. Alongside the aesthetic changes, the council has also created more pedestrian areas, improved sanitation and built a new hospital. Ultimately, the objective is to make Estepona a more competitive tourist and commercial destination. The investment made so far is in excess of ten million euros, but it appears to be money well spent, as Estepona is rapidly becoming a highly desirable residential area. In tandem with Estepona's evolution, property developers and investors have been flocking to the area, especially Estepona's New Golden Mile, where new build properties are selling at an outstanding rate.
Contact us for more information about the latest hot properties and off-plan developments for sale in Estepona.
By Adam Neale | Property News | November 22nd, 2019