Traditional modern renaissance in Nueva Andalucía
We all know it; there's been a modern architecture revolution in Marbella these past few years, with the bulk of new-built villas and apartments featuring contemporary white-plastered architecture and right-angled geometry. With it come a lot of glass surfaces and materials such as steel and chrome, though occasionally also softened with natural stone and wood.  Now, after a process that has lasted for almost a decade, there is a new trend visible, and this is the revival of traditional Mediterranean/Andalusian design elements. No, it doesn't involve a full-scale return to classic architecture, but rather the merging of the best of both worlds by blending modern and more authentically local features into what are truly attractive homes.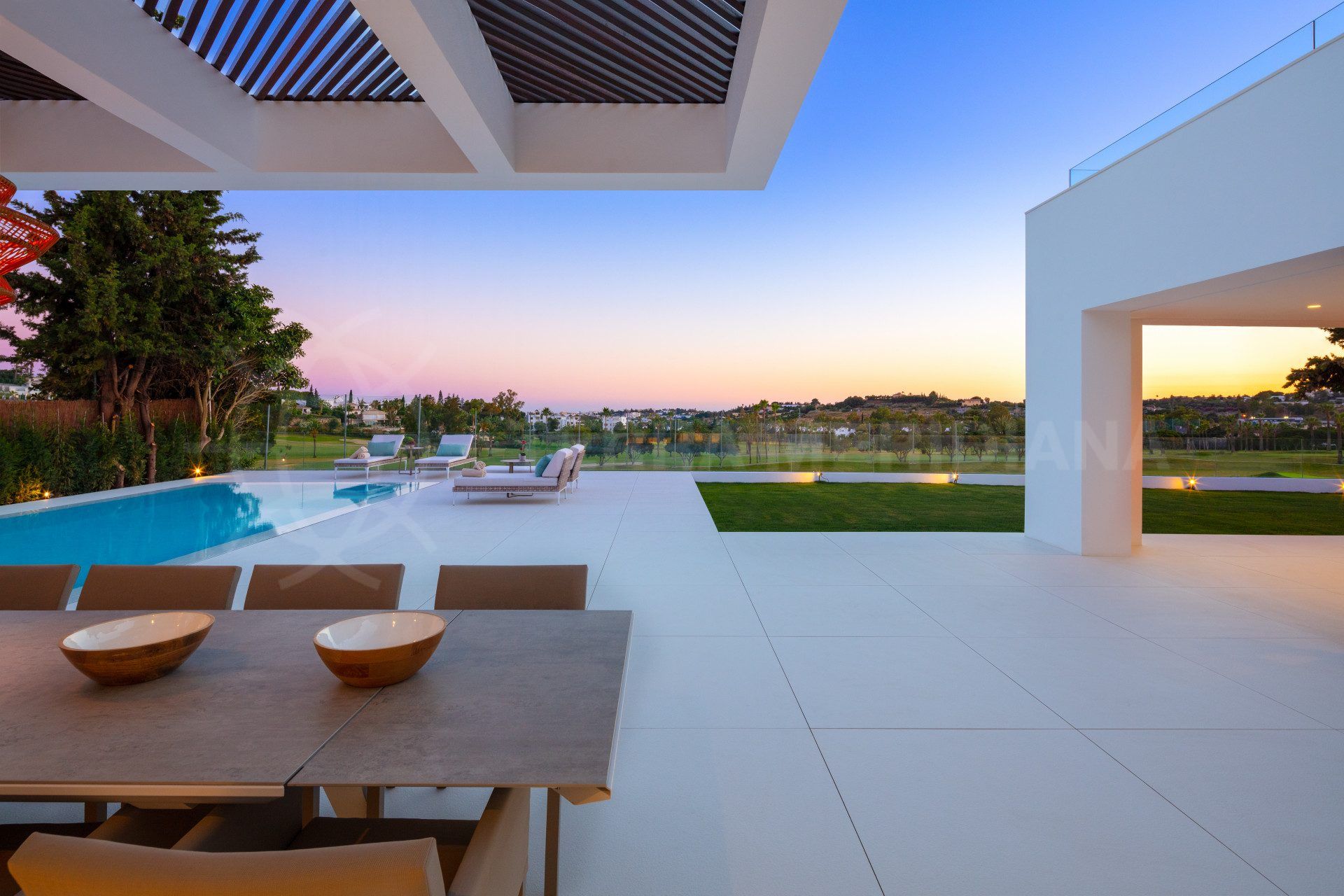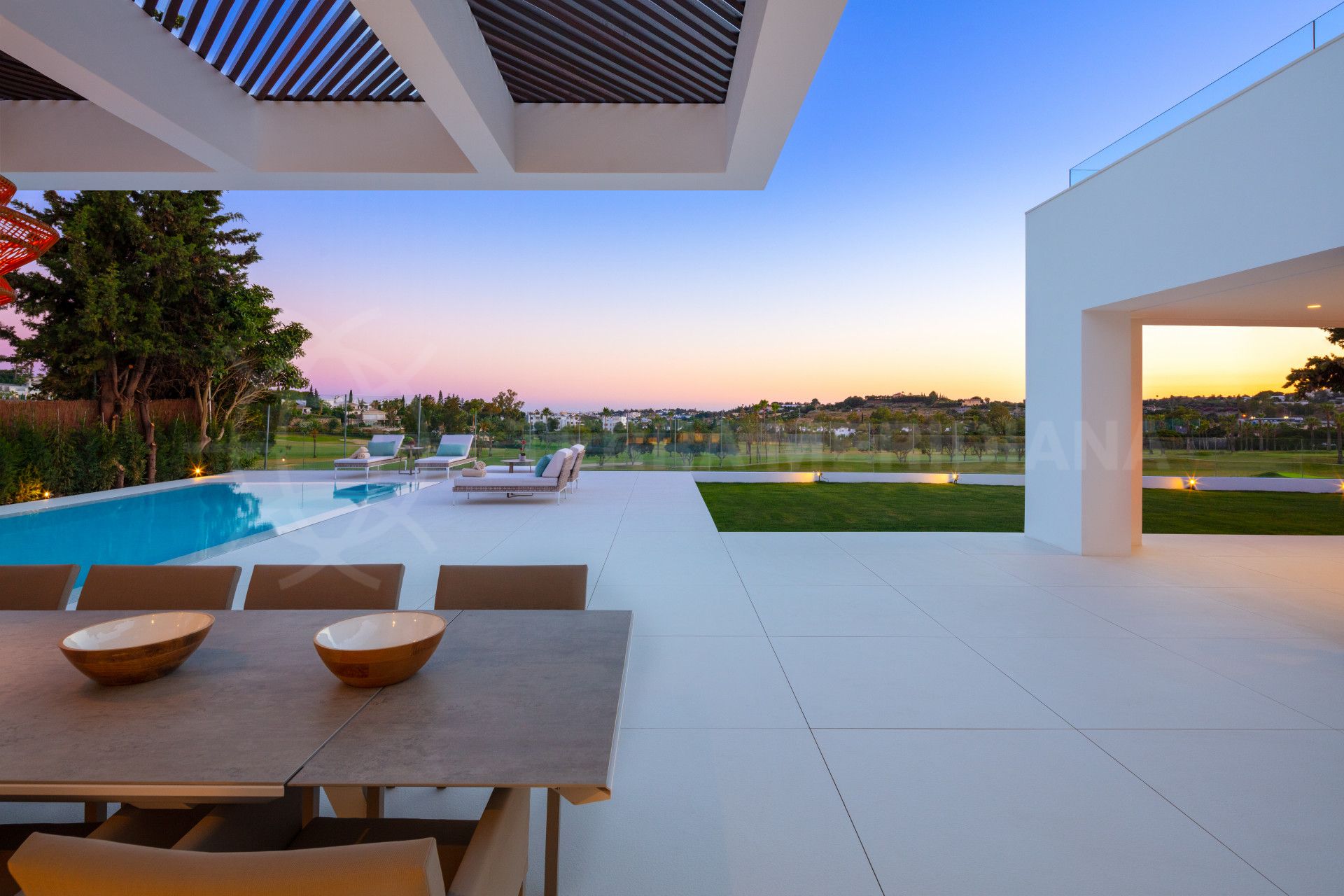 So far, the trend is above all visible in villas, and it can take the form of both newly created properties and renovated existing ones. In the case of the latter, an older home in a top location is rebuilt so that it offers the latest modern comforts, technical infrastructure, electronics, features and amenities, as well as fully up to date interior and exterior styling.
Prime examples in Las Brisas, Nueva Andalucía
A prime example is this beautifully styled, totally renovated new villa in Las Brisas, the most exclusive part of Nueva Andalucía's prestigious Golf Valley.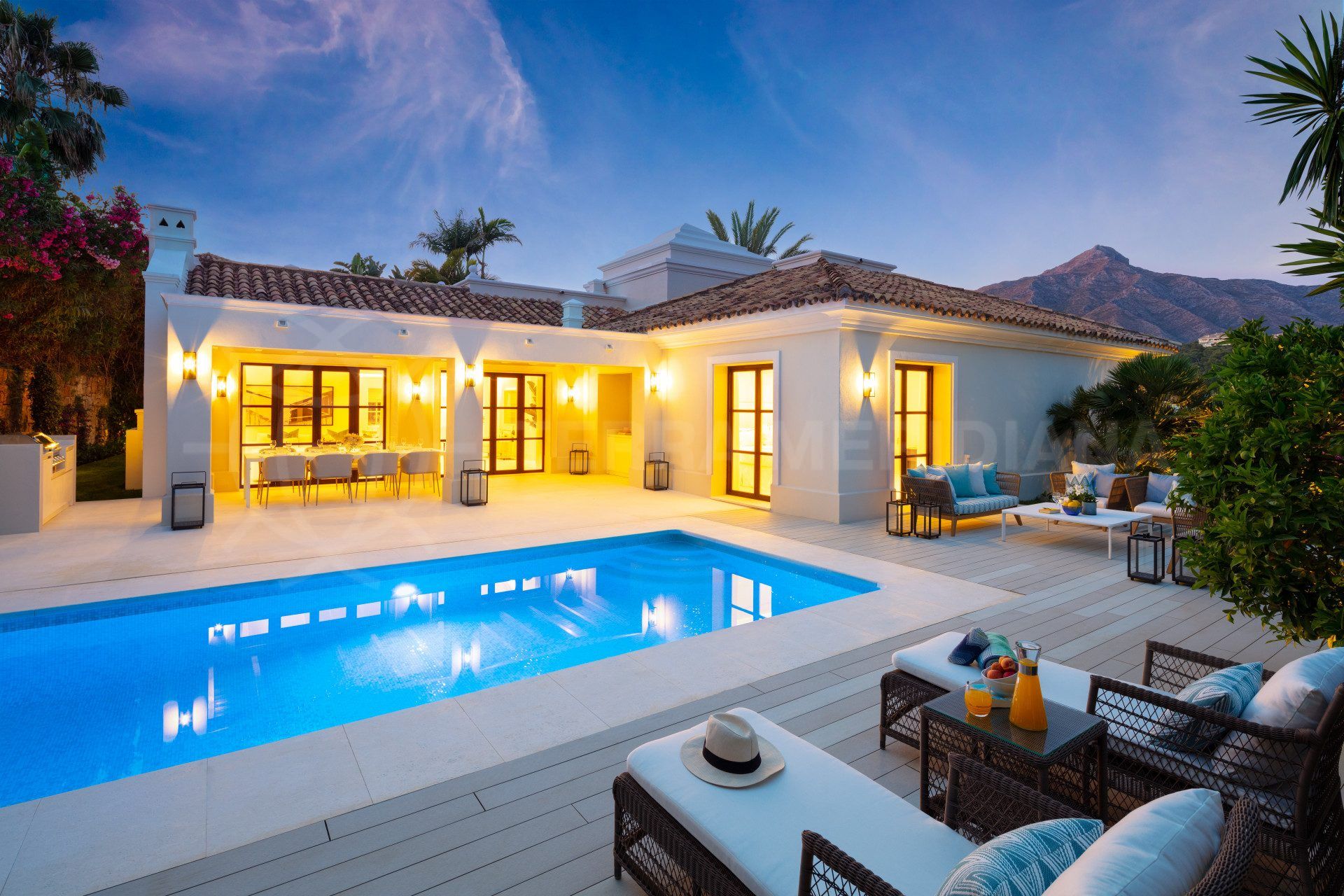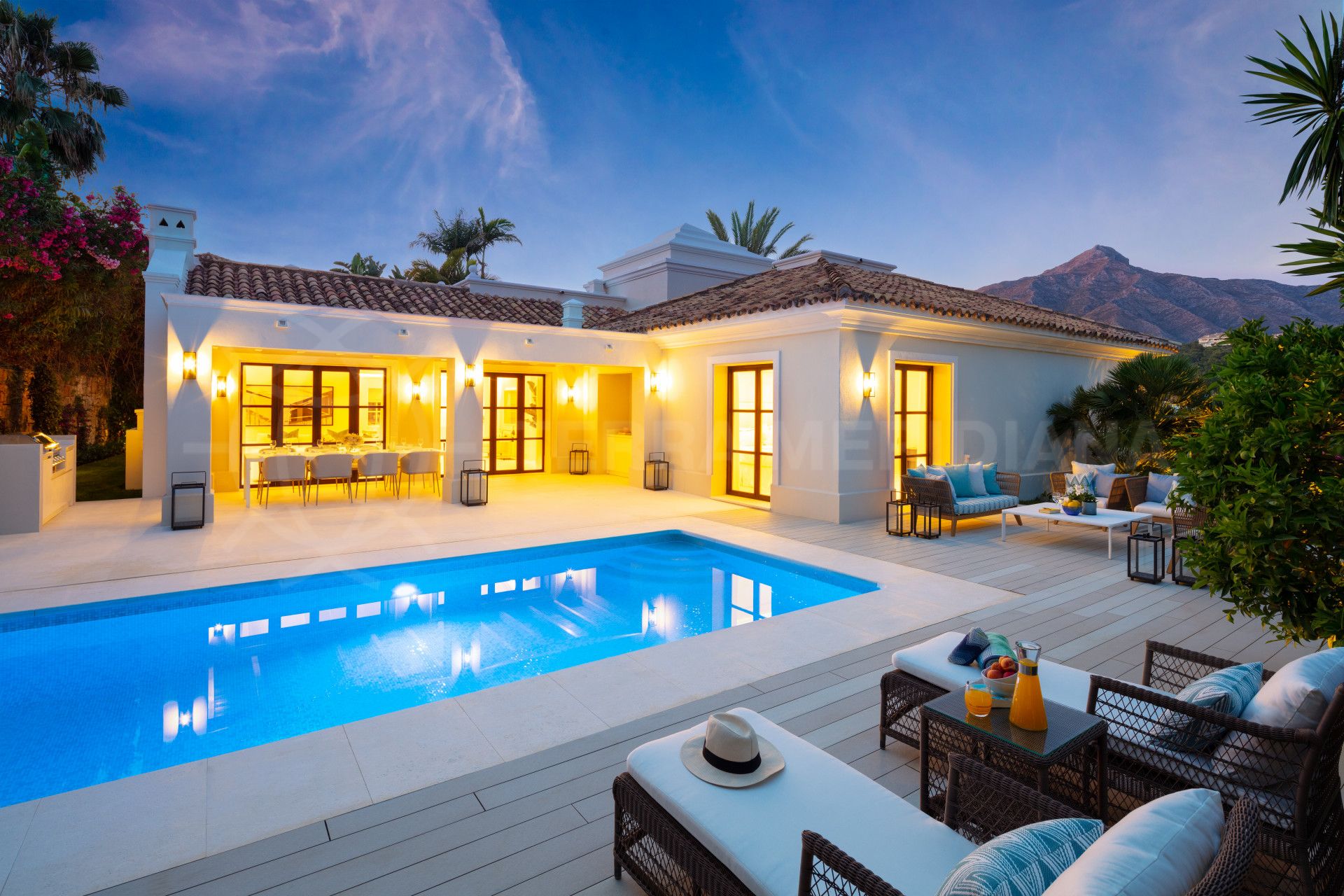 Overlooking La Concha Mountain and the lush greenery of the nearby golf course, this property occupies a prime plot in one of Marbella's best locations. It is a fine example of offering a top location with today's comfort and the finest in style.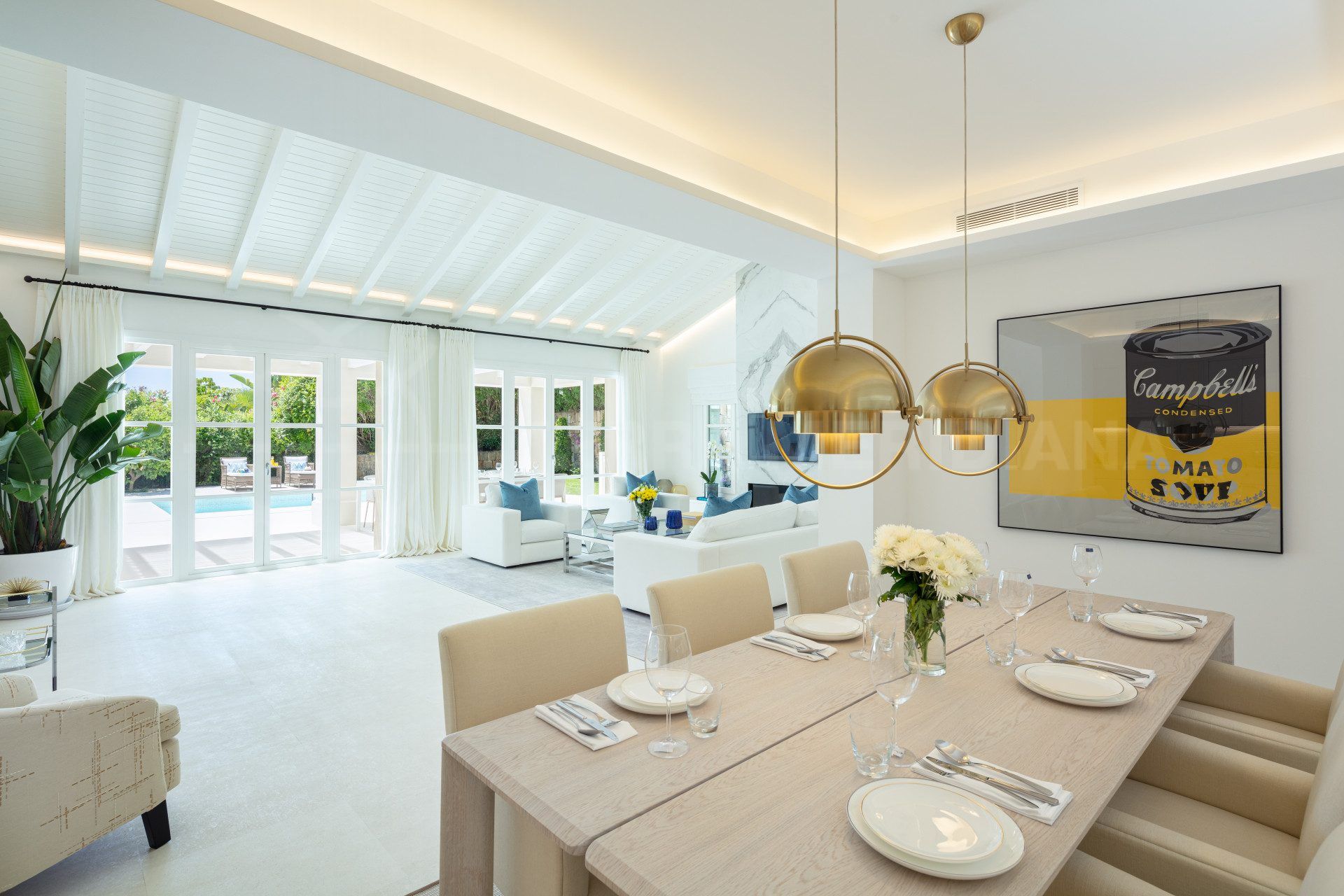 The four-bedroom villa, which covers an interior area of 320m2 on a privileged 800m2 plot, combines the best of timeless Mediterranean style and sleek modern lines, the slanted tiled rooftop blending beautifully with the crisp pool deck and the stylish interior spaces, which are the perfect coming together of modern and classic style.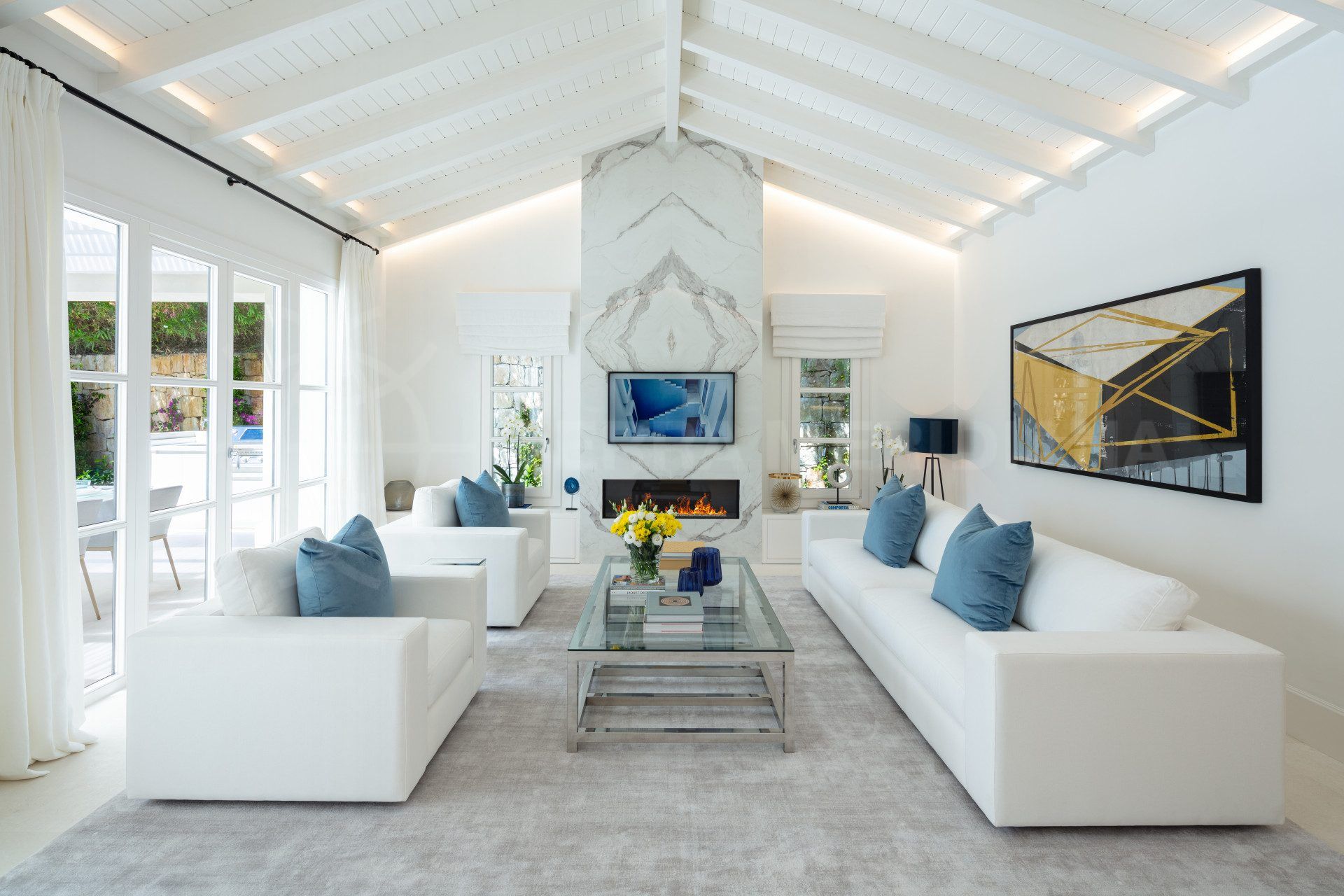 The same is also true of this large, luxurious villa set in a quiet cul-de-sac overlooking Las Brisas golf course and the surrounding country scenery.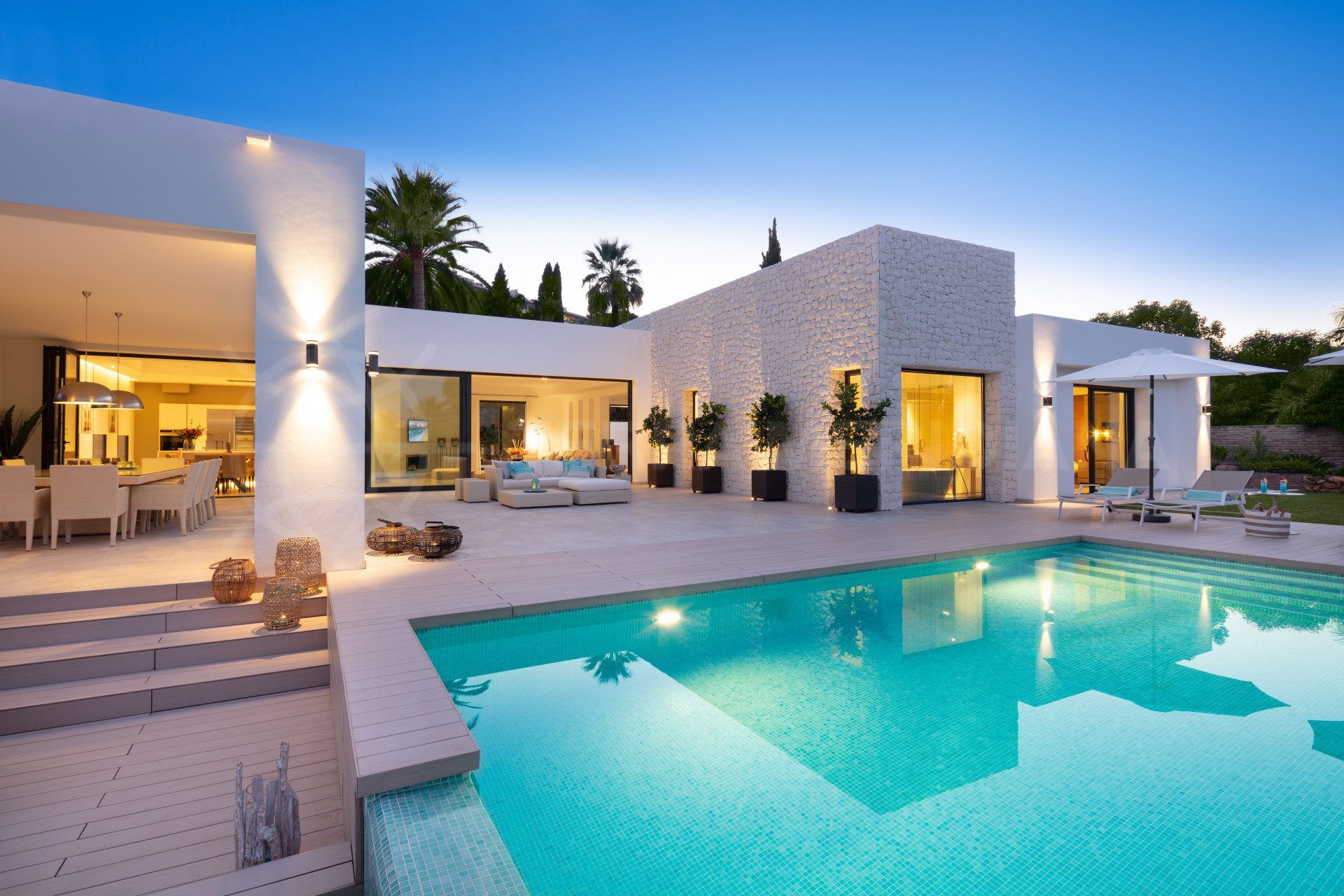 Featuring iconic Marbella refinement and style, it has been extensively remodelled to bring it bang up to date, while the third of our examples – located overlooking the nearby Los Naranjos golf course–is a fine example of how Andalusian country styles can be moulded into a stunning modern home with the full range of today's luxuries and top-spec features.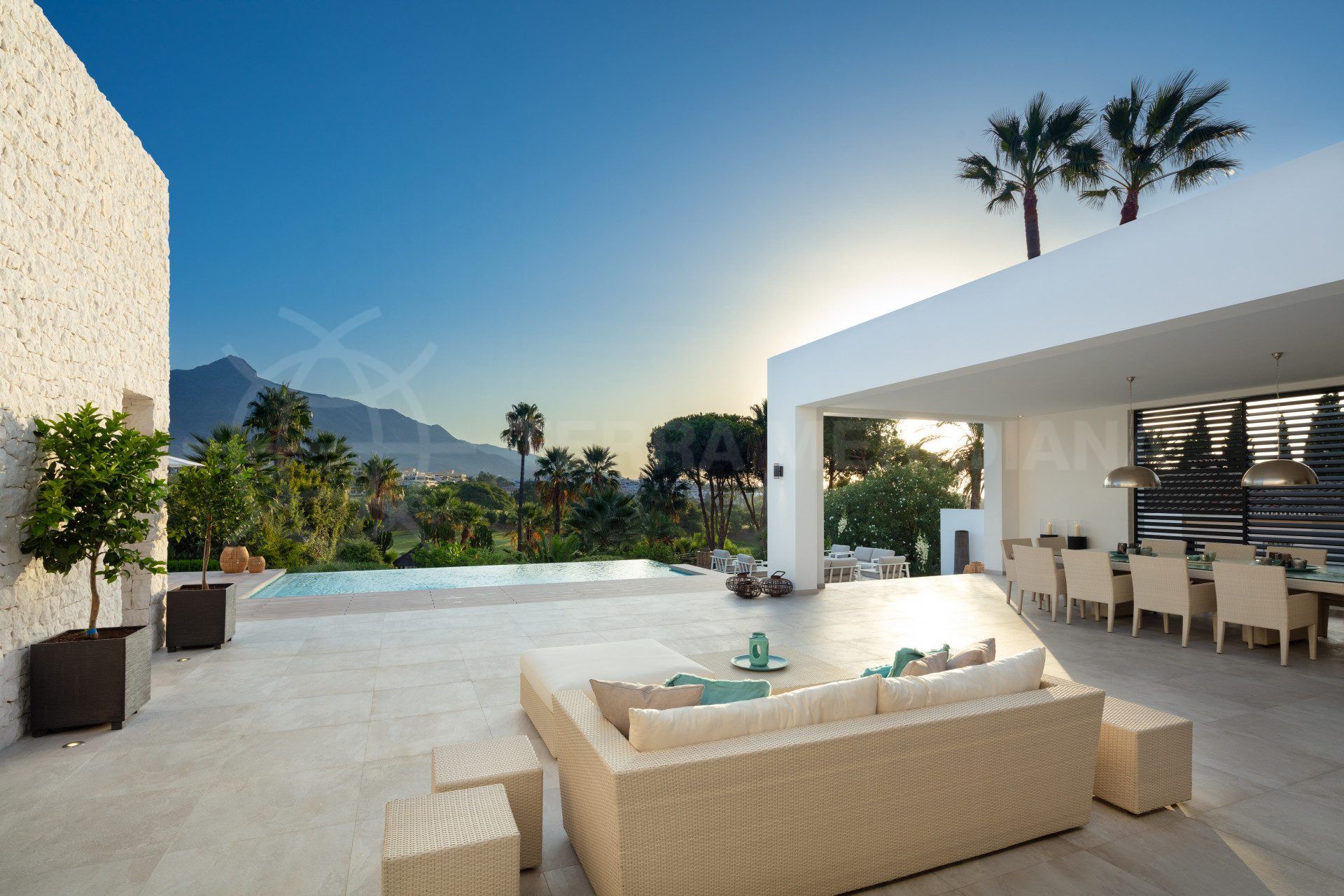 For these and other fantastic examples of the latest exciting blend of modern and classic Mediterranean homes for sale in Nueva Andalucía, contact our team to arrange a personal viewing.
By Adam Neale | Property News | November 6th, 2019